Estimated read time: 1-2 minutes
This archived news story is available only for your personal, non-commercial use. Information in the story may be outdated or superseded by additional information. Reading or replaying the story in its archived form does not constitute a republication of the story.
WHEREVER IT'S COLD — In case you haven't noticed, it's cold. Really cold in fact. What's rough about that is the fact that it's only going to get colder.
It's easy to experience cabin fever during these cold days. Football is now over, you're caught up on your DVR and your walls are feeling ever closer. Thanks to Henry Reich from Hayward, Wisconsin we now have six activities to enjoy when it's really, really cold.
Truth be told, while watching the video I can't tell if Reich has a great sense of humor or if he's just insane. I think it may be a little of both.
The video description reads the following: "Disclaimer: I love winter and cold weather is the best."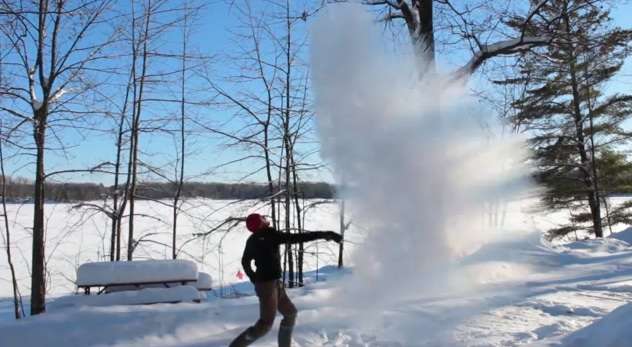 I guess you would have to love cold weather to jump into a hole in the ice when it's 17 below or find joy in sweeping your driveway.
I've actually swept my driveway before because I didn't have a functioning shovel and I don't like my neighbors enough to ask to borrow one. I guess I should have written, "my neighbors don't like me well enough to lend me one."
I can be difficult to get a long with.
I digress.
Watch the video and even if you have no desire to try out any of these activities the video is fun and he gives some good advice at the end on how to avoid getting your feet stuck to the ice.
Happy winter, friends.
×
Related links
Most recent Have You Seen This? stories