Estimated read time: 5-6 minutes
This archived news story is available only for your personal, non-commercial use. Information in the story may be outdated or superseded by additional information. Reading or replaying the story in its archived form does not constitute a republication of the story.
This story is sponsored by Harmons. Want to talk to us in person? Stop by your local Harmons today for fun, friendly food advice.
SALT LAKE CITY — Every week one of the chefs from Harmons Grocery Stores will be answering your toughest culinary questions. No question is too big or too small and each week we'll award a pair of Harmons cooking school passes to one lucky viewer whose question is selected. Email your questions to askachef@harmonsgrocery.com.
This week's question comes from Jenny:
"I have been have been invited to a number of holiday parties and potlucks this year. Can you share some tips to help me make delicious appetizers?"
During the holidays everyone likes to show off their culinary skills and impress friends and family with amazing food. With the hustle and bustle of the holiday season that is no easy task, but we have some ideas that can help.
Appetizers and small bites are some our favorite foods to prepare. There is something wonderful about an appetizer that brings a burst of flavor and excitement to the pallet.
To help your dish stand out one of the most important things to remember is presentation. Here are a few simple techniques that can help you wow your friends and family.
Presentation Techniques: 1. Balsamic Glaze: Balsamic vinegar turns sweet and thick as it is reduced, creating a wonderful glaze that can be drizzled over appetizers for an upscale look. The bonus is that it also adds additional flavor to your dish. You can find balsamic glaze in the vinegar aisle.
2. Aioli: Aioli is nothing more than flavored mayonnaise, but it offers so much more! You can use an aioli to add moisture, flavor and eye appeal to you appetizers.
3. Color: Use color to impress the guests. Go for the orange bell pepper, the purple potato, baby heirloom tomatoes or yellow beets. Many will be surprised by the colors in your dish and it is a great topic of conversation.
4. Herbs: Herbs are great to use, but only when they are edible. Nothing is worse than biting into an herb that is used for garnish, but cannot be eaten. Stick with minced chives, thyme leaves, chervil, mint, cilantro and parsley. These herbs offer a fresh flavor without overpowering your dish.
5. Serving Dish: Make sure you find the appropriate serving dish or platter for your appetizers. Another great tip is to assemble your prepared food once you arrive at your party. This saves time in trying to plate your beautiful appetizers, only to have them shift during transport.
Here are some of our favorite appetizer recipes that are perfect for your holiday parties this year:
Crab Cakes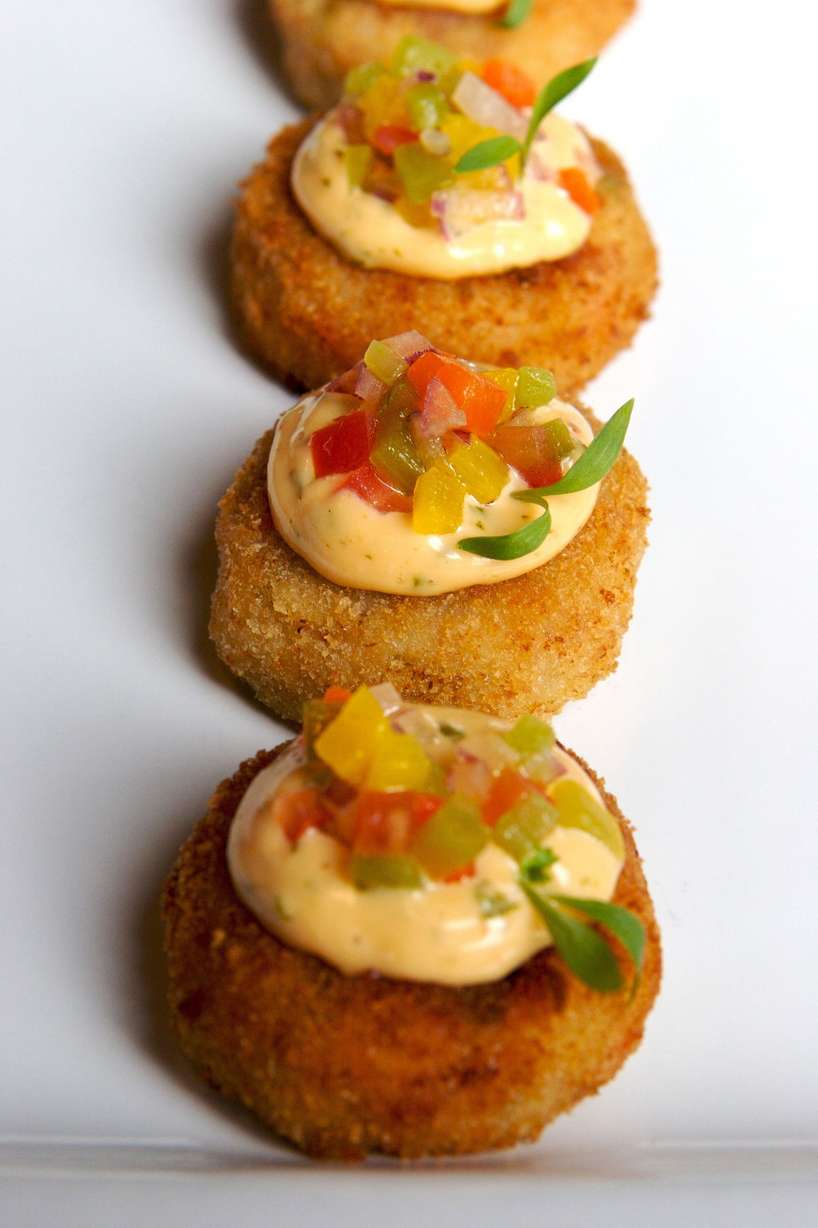 Ingredients:1 large egg
2 1/2 T mayonnaise
1 1/2 T Dijon mustard
1 T paprika
1/4 T sea salt
1 T garlic
1/2 cup finely diced celery
1/2 cup finely diced red onion
2 T chopped cilantro
2 T chopped fresh parsley
1 pound lump crabmeat
1/2 cup panko breadcrumbs
1 lime, juice and zest
Canola oil for pan sauté
Directions:
1. Combine the egg, mayonnaise, Dijon mustard, salt, paprika, celery and parsley in a large bowl and mix well. Add the crabmeat and panko; gently fold mixture together until just combined. Shape into desired size crab cakes. Cover and refrigerate for at least 1 hour.
2. Preheat a large nonstick pan to medium heat and coat with canola oil. When oil is hot, place crab cakes in pan and cook until golden brown, about 3-5 minutes per side.


What culinary questions do you have? Let us know! Email our Harmons chefs at askachef@harmonsgrocery.com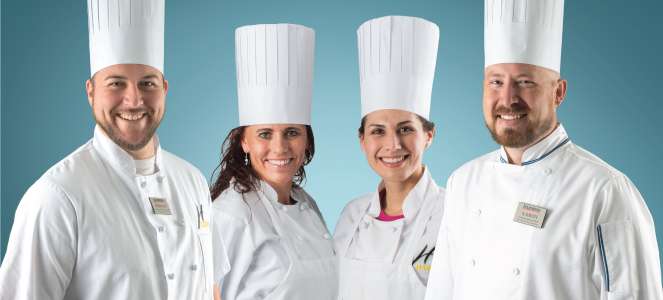 3. Serve With Chili Aioli.
Chili Aioli
Ingredients:
2 cups Mayonnaise
2 each lime juice & zest
1 T chipotle paste
1/4 cup Cilantro
Directions:
1. Combine all ingredients in a food processor. Puree until smooth.
Italian Meatballs
Ingredients: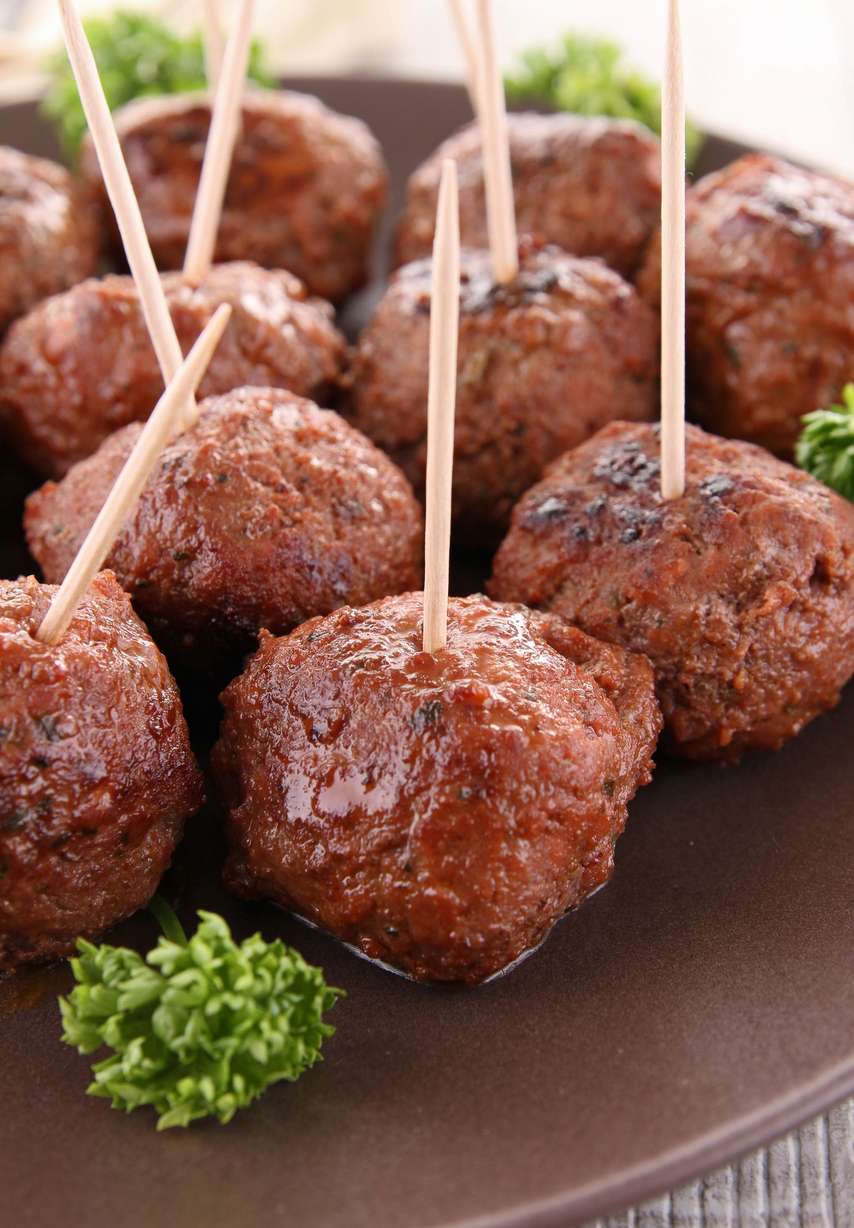 1 pound ground beef
1 pound Harmons Italian sausage
3/4 cup panko breadcrumbs
1/2 cup milk
2 large eggs
1/2 cup shallots, finely chopped
4-6 garlic cloves, minced
1/2 cup grated Parmesan
Handful fresh basil, chiffonade
Salt and pepper
Directions:
1. In small bowl combined panko breadcrumbs and milk. Allow to soak for several minutes.
2. In large bowl combine ground beef and Italian sausage. Add shallots and garlic, mixing thoroughly. Add soaked breadcrumbs, eggs and Parmesan, mix thoroughly. Add basil salt and pepper and mix thoroughly one more.
3. Shape mixture into desired size of meatball. Heat large sauté pan to medium high heat. Add oil to cover the bottom of pan. Add meatballs to pan and brown on all sides.
4. Place pan with meatballs into preheated 400 degree oven. Cook for 7-10 minutes or until meatballs are cooked through.
5. Serve with marinara or desired dipping sauce.
Mini Quiche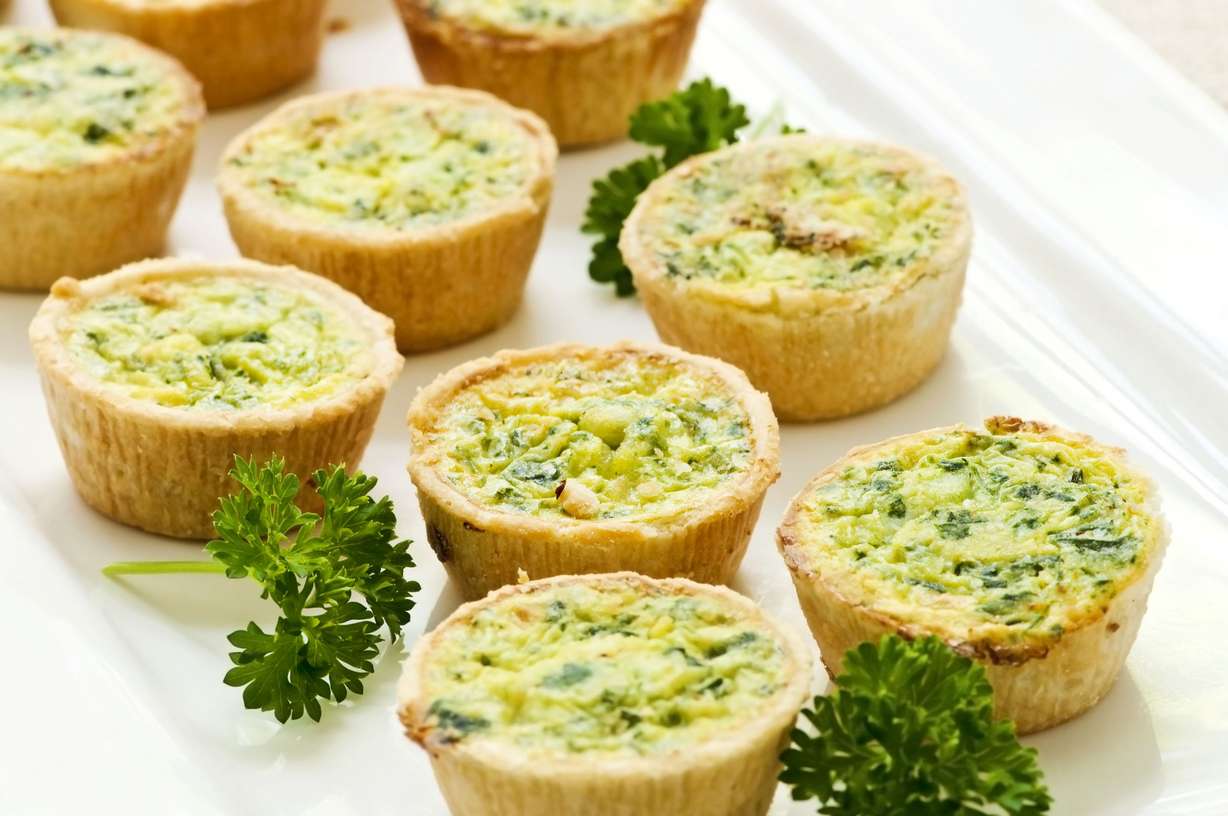 Ingredients:1 sheet puff pastry
1 onion, grated
1/2 cup shredded Swiss cheese
1 cup milk
4 eggs
1 teaspoon mustard
1 pinch black pepper
Directions:
1. Preheat oven to 375 degrees. Lightly grease muffin tin. 2. Trim puff pastry into circles. Place circles in bottom of muffin tins. Distribute the onion and shredded cheese evenly between the muffin tins. 3. In a medium bowl, combine milk, eggs, mustard and pepper. Divide between the muffin tins. 4. Bake in preheated oven for 20 minutes, or until a toothpick inserted into the center of a quiche comes out clean.
Visit Harmons for more holiday entertaining ideas and to order a party tray for your holiday celebration. From fruit and veggie trays, to antipasti platters, cheese trays, spinach dip and more…we've got your holiday celebration covered.
Check out other Ask a Harmons Chef articles here.
×
Related stories
Most recent Utah stories