This archived news story is available only for your personal, non-commercial use. Information in the story may be outdated or superseded by additional information. Reading or replaying the story in its archived form does not constitute a republication of the story.
SKULL VALLEY — Little remains of the desert ghost town of Iosepa, which was once home to a colony of Hawaiians and named the best kept and most progressive city in Utah.
Rumors have spread over the years about the abandoned town, which is now little more than a memorial and cemetery. Iosepa, pronounced yo-SEH-pa, was home to close to 300 people from Hawaii and their descendants from 1889 to 1917 in what is currently known as Skull Valley, near Tooele.
"They were happy," said Cuma Hoopiiaina, whose husband Malu was the last surviving person to be born and raised in Iosepa. "They had their own school, they raised their own crops."
The little town in the middle of the desert featured "Imilani Square" and streets with names like "Honolulu Avenue" and "Laie Avenue." The name Iosepa comes from the Hawaiian version of Joseph; the town was named after President Joseph F. Smith of The Church of Jesus Christ of Latter-day Saints, who was a missionary in the Hawaiian islands. The church purchased the land for the Hawaiian immigrants.
Related Story
"The Hawaiian colony worked hard and built Iosepa with homes, fire hydrants, (a) school house, (a) church house, general store and streets," Malu wrote in his personal history before he passed away 16 years ago. "They had beautiful lawns, flowers, gardens and fruit trees which won for the town the state prize for the best kept and most progressive city in Utah in 1911."
At least one of the fire hydrants can still be seen in Iosepa today. Not much else of the structure of the city remains, other than the 84 graves of people who died there, ranging in age from newborn to 82.
"There were good times and bad times in Iosepa," Malu wrote. "The Hawaiians lived through depressions of the 1890's, hardships of the freezing weather, climates and sickness that they were not used to."
Rumors of a leprosy outbreak circulated in newspapers at the time and still persist today, but while there were two lepers who came to the colony, they had already contracted the disease before arriving and there was never an outbreak, Cuma said.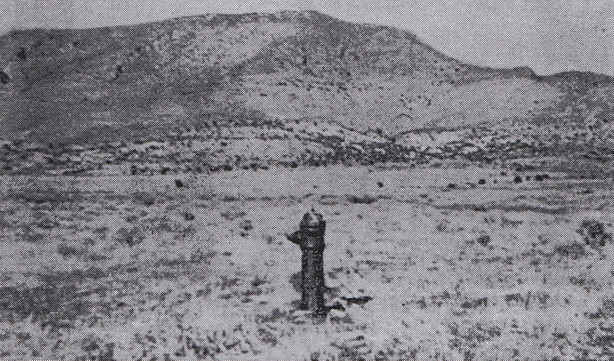 Despite some difficulties adjusting to a new environment, the Hawaiians still managed to make their desert home beautiful.
"They also had enjoyable and fun times," Malu wrote. "They made their own games, went swimming in the ponds, lots of music with singing and dancing. Yes, they even had fun working hard."
So what drove this Hawaiian town to extinction? In 1917, the temple in Hawaii was announced and settlers were encouraged to return. Leaving their home of 28 years was accompanied by much emotion, Malu wrote.
"Some did not want to leave Iosepa, but once the movement got underway nearly all were swept along," he wrote.
The Hoopiiaina family was the last to remain in Iosepa and only to make Utah their permanent home. They made a homestead in Iosepa but eventually lost water rights and moved to Murray.
However, their connection to the town remained. They worked with others to raise money for a memorial for the town's centennial in 1989, which cost around $40,000.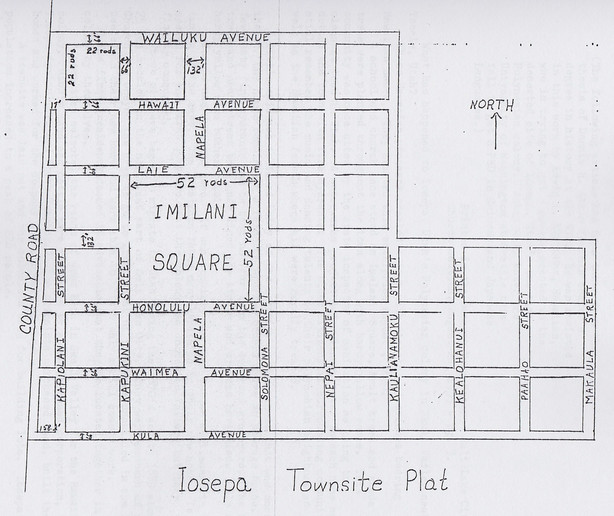 President Gordon B. Hinckley gave the dedicatory address and prayer of the historical monument on site, and the governor of the state of Hawaii declared Aug. 28, 1989, "Iosepa Pioneers Centennial Day in Hawaii."
"This was something of a barren place for those who came and made it scenic and beautiful," Hinckley said in the dedicatory address. "They came here willingly and with apprehension from their hearts as they worked dilligently and faithfully and they left reluctantly as has been indicated today."
Now every year descendents of Iosepa and other Polynesians travel to the memorial to put flowers on graves and camp every Memorial Weekend, Cuma said.
×
Photos
Related Stories