This archived news story is available only for your personal, non-commercial use. Information in the story may be outdated or superseded by additional information. Reading or replaying the story in its archived form does not constitute a republication of the story.
SALT LAKE CITY — Officials said alcohol may have played a role in a crash on I-15 this afternoon when a car slammed into a cement barrier, throwing the driver from the vehicle.
Utah Highway Patrol troopers aren't sure what happened, but witnesses said the woman behind the wheel of a white Honda veered across the entire freeway just before she crashed.
"I'm assuming she was supposed to get off at the 33rd South exit," said witness EmaLee Urban. "She went from the HOV lane and straight over to the exit only lane and hit the barrier and was ejected through her passenger window."
Urban was on her way home from work as a medical assistant, when she saw the crash. She and several others pulled over to help. "She was very badly injured," she said. "She was unconscious when I got there. She had very severe head trauma."
Urban called 911 and tried to stop the bleeding. "When she started coming to, she started moving around and we were just trying to get her to calm down and realize that medical help was on the way and that everything would be fine," Urban said.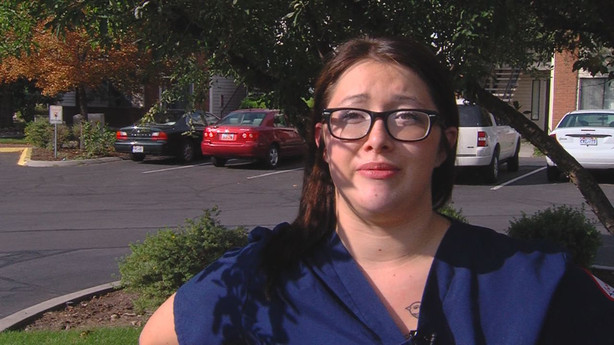 Paramedics took the woman to the hospital in serious condition. Troopers said it doesn't appear that she was wearing a seatbelt, something that likely would have made a big difference.
"(The) vehicle doesn't show a whole lot of damage to it," said Sgt Chad Hecker with UHP. "Sure looks like if she would have stayed in the vehicle, she would be in a whole lot better position than she's in."
Troopers said there was an open alcohol container inside the car.
There was no word Monday night on possible charges stemming from the incident.
×