Estimated read time: 3-4 minutes
This archived news story is available only for your personal, non-commercial use. Information in the story may be outdated or superseded by additional information. Reading or replaying the story in its archived form does not constitute a republication of the story.
SALT LAKE CITY — Utah is home to some of the best snow on earth, and people from around the world flock to enjoy the skiing and snowboarding. However, Utah also boasts some beautiful scenery and great wildlife. Here is a list of five great fishing holes to enjoy this summer.
American Fork River
The American Fork River runs through American Fork Canyon and offers some great fishing from the mouth of the canyon up to Tibble Fork Reservoir. The river is stocked with fish throughout the year, particularly with brown and rainbow trout. Trout can typically be caught with a variety of different baits, but floating a night crawler down the river is a good option for fishing on the American Fork River.
There are also a lot of campgrounds and picnic areas along the river for those that want to make their fishing trip an overnight event. Many of the campsites also have barbecues and fire pits available.
Utah Lake
Utah Lake also offers some excellent fishing for those interested in catching Channel Catfish, Walleye, White Bass and Bluegill fish. The south side of the lake is popular for catching Walleye and Bass in particular. There is also a growing population of largemouth bass available in Utah Lake.
Typically, the Walleyes and largemouth bass can be caught using hard plastic crankbaits and tailed worms or grubs. Utah Lake has several different docks and points around the lake where fishing is easily accessible. The marina on Center Street in Provo is a good place for families to fish because of the picnic tables, pavilions and volleyball nets available.
For a list of several of the access points to Utah Lake, click here.
Otter Creek State Park and Reservoir
Otter Creek Reservoir is located in central Utah, south on Highway 89 from Richfield. Otter Creek Reservoir offers excellent fly fishing during the summer and is also a hot spot for ice fishing in the winter months, according to the Utah Division of Wildlife Resources. Otter Creek is one of the oldest dam projects in Utah, and is stocked seasonally with Rainbow trout and a limited number of Bear Lake Cutthroats.
Fishermen in the area recommend fishing with popular baits like PowerBait and worm and marshmallow combinations.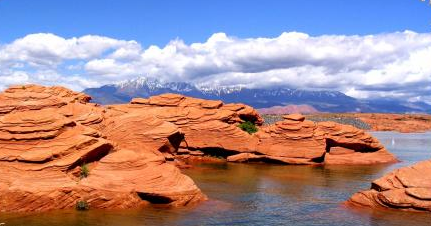 Sand Hollow ReservoirWhile Sand Hollow Resevoir is typically thought of as a boating and wakeboarding lake, there is also some excellent Bass fishing available. Sand Hollow is located near Hurricane, just north of St. George along SR-9. The area is currently ranked as a "hot spot" for fishing by local anglers and the Utah Division of Wildlife Resources.
Using a curly-tail jig with a 1/8 ounce jig head or a small piece of worm as bait is recommended for catching the Bluegill and small bass in Sand Hollow Reservoir. Campsites and four-wheeling trails are also available.
Starvation State Park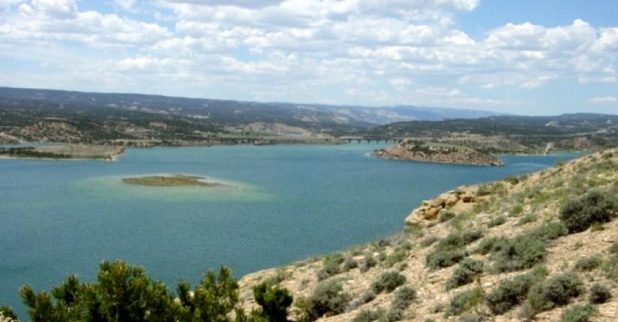 Starvation State Park is located near Duchesne on I-40. Starvation Reservoir is recommended as a great fishing area for Walleye fish, and boasts an annual Walleye fishing tournament.
A Crawdad Festival will be held on Saturday, July 27 from 8 a.m. to 5 p.m. at Starvation Reservoir. Families are invited to join in a day of catching crawdads, and a seminar will also be offered in the evening to learn recipes for cooking the shellfish.
A fishing license must be purchased to fish at any locations other than privately owned property. Click here to buy a Utah state fishing license.
×
Related links
Related stories
Most recent Utah stories