SALT LAKE CITY — Thousands of outdoor manufacturers, retailers and suppliers will descend on Salt Lake City this month for the annual Outdoor Retailer Summer Market. This internationally recognized event is always an exciting opportunity for brands to launch new products and to network with buyers. In honor of the Outdoor Retailer show, here are 12 of my favorite summer products, many of which were featured at summer markets in the past.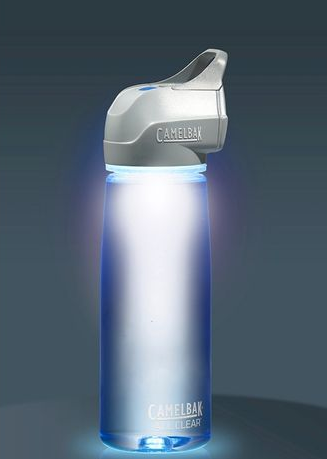 Camelbak's new entry into the water purification market uses UV technology to neutralize microbiological contaminants, meaning your days of tablets, filtration pumps and boiling water over a fire are over. In just 60 seconds, the All Clear treats an entire bottle of water. The UV device attaches directly to the top of the bottle, ensuring a convenient process. It has a rechargeable battery that treats up to 16 gallons per charge. After 10,000 cycles (roughly three bottles a day for nine years) the UV device deactivates and you need to buy a new one.
PROS: Lightweight and portable. Makes water purification easier than ever. No bad taste from chemicals.
CONS: Doesn't remove particulates (floaties) like a pump does.
PRICE: $100
GRADE: A
This lightweight pack provides 58 liters of space, making it perfect for short camping trips. It's extremely versatile, with an assortment of accessory pockets and a removable rain cover stashed inside. The Savant's large "horse shoe" zipper panel gives you easy access, which is definitely not the case with some of the other packs in its class. One major bonus is the pack's Intuition 3D suspension system, comprised of a breathable foam back panel, harness and waist belt.
PROS: I loved how conveniently the rain cover stows in the pack. Also, the 10mm EVA foam on the waist belt makes it incredibly comfortable.
CONS: The shoulder straps don't easily adjust for taller folks.
PRICE: $199
GRADE: A-
L.L. Bean Katahdin PrimaLoft Synergy sleeping bag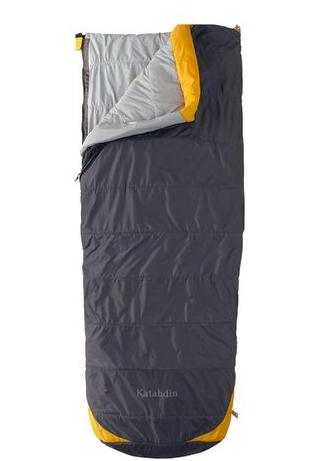 The new Katahdin is the nicest bag I've ever used. Its interior lining is as soft as they come, but it's the PrimaLoft Synergy fill that really makes it stand out. Synergy is water-repellant and has incredible warmth for its weight. I tested the extra long version, which is 82 inches long and 35 inches wide, yet weighs less than four pounds. Despite its large size, the bag is extremely compressible and is perfect for backpacking.
PROS: Very lightweight. The outer shell and filling are water-repellant, keeping you warm even in bad weather conditions.
CONS: None.
PRICE: $169
GRADE: A
Whether you're trail running or just getting around town, clunky shoes can be the pits. Teva's new TevaSphere shoes are a perfect marriage of lightweight materials and surprising support to protect your feet from rugged terrain. The outsole has a spherical heel with support pods that reduce impact and keep you going longer than other shoes.
PROS: Comfortable and stylish. Great support and protection in a lightweight shoe.
CONS: None.
PRICE: $140
GRADE: A
Vaude Terkum 75+10 III trekking backpack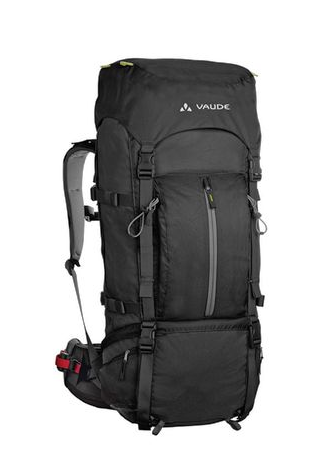 While on adventures where a small or intermediate pack won't do, it's nice to have the massive Terkum. It's bulky and heavy, but it has to be to provide the capacity and comfort that it does. Its Cordura outer fabric is tough as nails, and when combined with the detachable rain cover, ensures that your gear is always protected. Adjustable straps allow you to customize the pack's fit, even while wearing it, and the Twist2Fit system allows for maximum comfort.
PROS: Huge capacity and durable construction. Surprisingly comfortable for such a large pack.
CONS: There are so many adjustable features on it that you might get overwhelmed by them on your first couple trips with the Terkum.
PRICE: $260
GRADE: A-
La Sportiva may not be a familiar brand to some hikers, but its boots are top quality and offer unique features. The Beryl is a fine addition to its lineup and is light enough for day hikes but with the backbone necessary for more technical hikes. The Beryl boasts a Vibram outsole, which gives great traction and protection. The rubber toe protector is particularly appreciated on uneven terrain.
PROS: Durable leather that can handle any conditions. Superior traction on rocks.
CONS: None.
PRICE: $140
GRADE: A
CRKT Shenanigan Z folding knife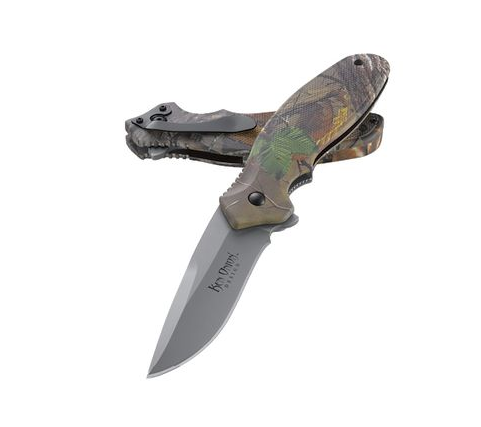 The Shenanigan Z is a perfect all-around knife. Its open-build frame has a unique blade flipper, allowing you to smoothly open it with one hand. The 3.25" blade is incredibly sharp and has a sleek profile. While the Shenanigan is lightweight, it's still strong enough to handle daily tasks. We used it on a recent fishing trip and found it ideal for every use. The corrosion-resistant blade and handle took a beating and still finished the day looking great.
PROS: Impressive blade with smooth opening action. Built tough to endure daily use.
CONS: None.
Price: $60
GRADE: A
Itasca's Big Boy chest waders are only for the biggest of boys. I'm 6-foot-8 and weigh 220 pounds, and they're quite baggy on me. They feature 3.5 mm neoprene and Thinsulate insulation, providing excellent protection from the elements. I really appreciated the little extras, like the hand warmer pockets and quick release buckles. The boots are heavy duty, with Power-Cat Omni Traction soles. You'll be stable and sturdy in the water, as long as you're big enough to fill these shoes.
PROS: Heavy-duty protection. One of the few brands that makes waders that fit extra-large anglers.
CONS: Extremely bulky and heavy.
PRICE: $199
GRADE: A-
Columbia Omni-Freeze ZERO short sleeve crew shirt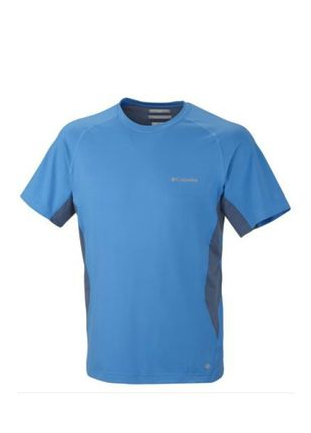 A winner of National Geographic Adventure's Gear of the Year Award, the Omni-Freeze ZERO is an amazing addition to your summer wardrobe. A lot of products claim to have "wicking" abilities, but this shirt boasts sweat-activated cooling that you can really feel. It also has Omni-Shade UPF 50 for comprehensive protection from the sun. On top of that, it's just plain comfortable.
PROS: Does a phenomenal job of cooling you down. Very comfortable.
CONS: Tends to fit a half size smaller than regular, so buy accordingly.
PRICE: $60
GRADE: A
Swarovski Optik CL Companion 8x30 binoculars
Swarovski Optik makes some of the best binoculars on the market. Of course, you pay for that kind of quality, and the CL Companion may be more than you'd like to spend. I was extremely impressed by the smooth image and magnifying power. They are lightweight and feel great in your hands. Their compact design makes them easy to carry, yet they still deliver impressive power. They come with a field bag, eyepiece and lens covers and carrying straps.
PROS: Sharp image and smooth focusing. Feel great in your hands.
CONS: High price.
PRICE: $1,054
GRADE: A-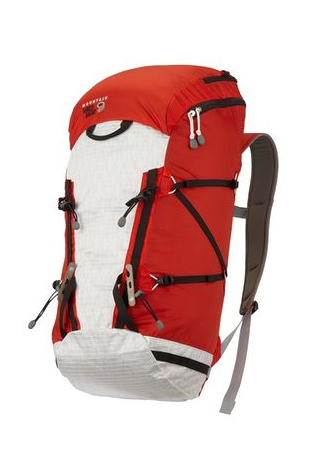 Mountain Hardwear Summit Rocket 30 daypack
Mountain Hardwear provides a full lineup of packs, but it's its ultralight Summit Rocket 30 that is getting a lot of attention these days. I took the Summit Rocket on a two-week trip and was super impressed with its durability. The molded foam back panel (which is removable) made it comfortable to wear all day, and its 30-liter capacity was more than enough for our day-trip needs. I also loved the big zipper up top, which made it easy to access the bottom of the main compartment.
PRICE: $150
PROS: Slim design with impressive capacity. Lightweight and comfortable on your back.
CONS: None.
GRADE: A
Arnette Rage sunglasses have a sleek design and are more lightweight than similar styles from other brands. They're also quite rugged. I took my Rage XXLs on a recent trip to Europe, and they survived the inevitable collisions that come from intense travel. Although the Rage XXL sounds extremely large, they're really not. They seemed more like an XL size from just about any other brand, but they still fit my big head no problem.
PROS: Comfortable frame that stays put on your head. Good quality for the price.
CONS: The storage case is flimsy. Not truly XXL in size.
PRICE: $69
GRADE: A-

Grant Olsen joined the ksl.com team in 2012. He covers travel, outdoor adventures and other interesting things. Contact him at grant@thegatsbys.com.
×
Photos