Estimated read time: 1-2 minutes
This archived news story is available only for your personal, non-commercial use. Information in the story may be outdated or superseded by additional information. Reading or replaying the story in its archived form does not constitute a republication of the story.
OREM — July 1 marks a momentous day for Utah Valley University, as the school's athletic programs join the Western Athletic Conference.
"We are elated to place Wolverine athletics officially under the WAC banner," said UVU President Matthew S. Holland. "As members of a conference with such a strong and storied tradition, we will benefit academically even as we build new successes athletically — bringing a broad new enthusiasm to our campus and community."
UVU made the announcement about joining the WAC in October 2012, but the change did not take place until Monday.
For the first time in the school's history, the athletic programs will compete in a conference that holds automatic bids to NCAA postseason tournaments.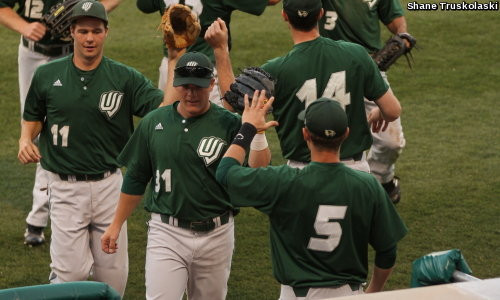 "It's a thrilling time to be a Wolverine," UVU athletic director Vince Otoupal said. "UVU's membership in the WAC will provide for us invaluable opportunities both academically and athletically. Our student-athletes, and the entire University, will benefit tremendously from being a part of a nationally renowned conference."
The WAC is one of the oldest conferences in the country, forming in 1962 with Arizona, Arizona State, Brigham Young University, New Mexico, Utah and Wyoming as its founding members.
The conference looks much different today, with eight schools, including the University of Idaho, New Mexico State University, Seattle University, California State University - Bakersfield, Chicago State University, the University of Missouri - Kansas City, the University of Texas-Pan American and Utah Valley University.
×
Related Stories