Estimated read time: 2-3 minutes
This archived news story is available only for your personal, non-commercial use. Information in the story may be outdated or superseded by additional information. Reading or replaying the story in its archived form does not constitute a republication of the story.
OREM — The man known for being the world's greatest goal achiever died Friday night at the age of 88.
John Goddard, adventurer, explorer and motivational speaker, passed away in Southern California after battling cancer. He lived to check off 120 of his 127 goals he set in 1940 at the age of 15, his nephew said.
"There's something about the human spirit that when you accept challenge and work on it and have deadlines and capture your potential, it's astounding what you can do," Goddard said in a Dateline NBC interview during the 1990s.
"I think like any child, you'd be awe struck by it," said Dennis Larsen, Goddard's nephew. "And that's what I was."
Larsen, who lives in Orem, said Goddard was born to be an explorer. He loved adventure and animals.
"He just had this affinity toward animals and they sensed, for some reason, they sensed he was a friend," Larsen said.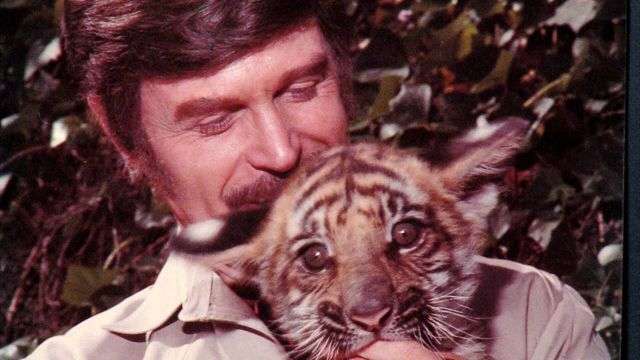 Goddard tempted fate many times and wrote about it in one of his two books — of course, writing was on Goddard's list.
'He beat the cat with the nine lives. He had many near-death experiences," Larsen said.
Goddard learned to fly a plane: goal number 40. Checking off number 42, he went skydiving. Goddard climbed many of the world's tallest mountains, including Mt. Kilimanjaro — another goal. In 1951, he became the first man to kayak the entire length of the Nile River, fulfilling his goal of exploring one of the world's longest rivers.
Goddard often shared his stories with others. He was born in Utah and often returned to speak to students, inspiring them as much as he inspired his nephew.
"That's what he's taught me, is that you can make your dreams come true," Larsen said.
Goddard was best known for his life as an adventurer, but his nephew says he was a fighter too.
Goddard leaves behind a wife and six children. Marrying and having children was on his list too.
×
Photos
Related links
Most recent Utah stories