This archived news story is available only for your personal, non-commercial use. Information in the story may be outdated or superseded by additional information. Reading or replaying the story in its archived form does not constitute a republication of the story.
SALT LAKE CITY — Salt Lake City is home to the oldest public aviary (bird zoo) in the United States. Whether you're a first-timer or a return visitor, here are four reasons to visit Tracy Aviary this summer.
1. See What's New
If you haven't visited Tracy Aviary since your grade school field trip, a lot has changed.
Since 2005, Tracy Aviary has added or renovated 11 major exhibits. These include the new South American Pavilion, the new Owl Forest and the new King of the Andes condor exhibit, which opens this summer.
The South American Pavilion is a climate-controlled building that features exotic birds of South America. Visitors get an up-close look at the brightly billed toucan and other vibrant birds who hail from south of the border.
The pavilion also has an incubator and nursery where visitors can see eggs and chicks of many bird species. This high-tech nursery lets visitors see a process that previously happened behind-the-scenes and has allowed the Tracy Aviary to double the number of chicks raised on its grounds.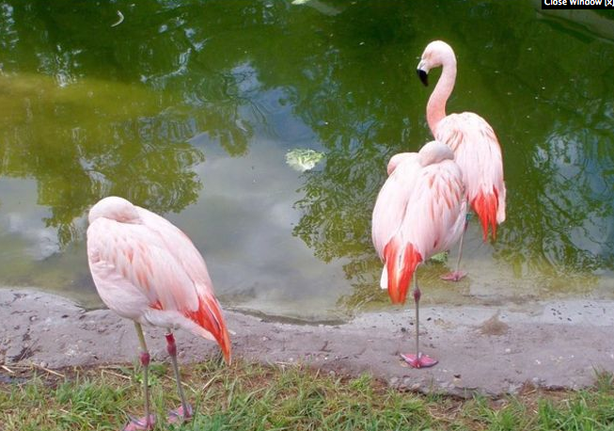 The Owl Forest brings the back woods into the city and provides homes for a variety of owl species. It is a great way to see and learn about a beautiful and intelligent bird that lives in our neighborhoods but seldom allows itself to be seen.
The King of the Andes exhibit is the new home of Andy, Tracy Aviary's 52-year-old Andean Condor. The condor is one of the largest birds on earth with a wingspan of up to 11 feet.
Andy's impressive size has made the condor exhibit one of my favorites in years past. Now that the exhibit has been improved, with a play area for young visitors and opportunities to view the condor more closely than before, I am excited to check it out.
2. Catch a show
Shows and keeper talks are included with admission. The shows are held at 11:30 a.m. and 1:30 p.m. each day in the amphitheater. Keeper talks are scheduled at 11 a.m and 3 p.m in different locations each day.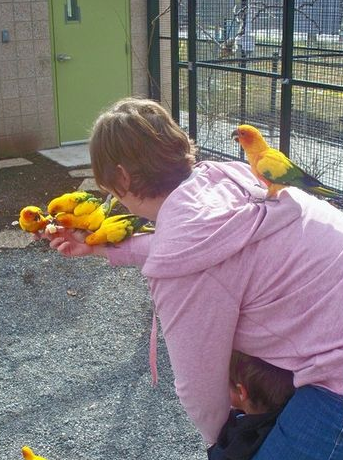 The bird show is similar to those seen at other zoos, with a peppy bird trainer as emcee, predatory birds swooping in from the back corners of the amphitheater, and trained birds doing funny tricks on stage. It's entertaining and educational.
Tracy Aviary's amphitheater is small, so it's easy to get a good view of even the smallest stars of the show. Volunteers are usually needed, and my children's hands are always among the first in the air. Because of the small venue, their chances of being chosen are good.
3. Feed the birds
Tracy Aviary offers visitors a chance to participate in feeding experiences several times each day. For $3 per person, choose between tossing fish into a pelican's mouth or serving as a perch for the colorful conures from the Amazon.
We paid for the conure experience for our two children a couple of years ago, and my husband and I were able to enter the enclosure with them. My seven-year-old daughter loved every minute, but my four-year-old son panicked when he saw all the birds coming his way. I sheltered him with one hand and fed the birds with the other. They perched on my hands, arms, shoulders, back and head.
The photos from that day are keepers. If you plan to participate in the feeding experiences at Tracy Aviary, sign up as soon as you arrive because openings are limited.
4. Avoid the crowds
One of our family's favorite things about Tracy Aviary is its manageable size and small crowds. It has many shade trees and no hills to climb. It is a pleasant place to spend a couple of hours on a warm summer day.
After a visit to Tracy Aviary, families can check out the carousel just outside the entrance, or take a short walk to Liberty Park's large playground. The playground has a splash pad, so consider bringing swimsuits or a change of clothes for children.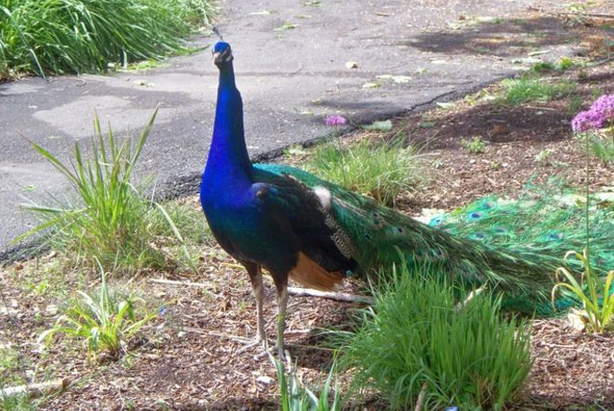 Tracy Aviary is short drive from downtown Salt Lake City, so it can be easily paired with other fun activities like the Downtown Farmer's Market or a visit to Temple Square.
Before You Go
Where: 589 E. 1300 South, Salt Lake City. The aviary is located in the southwest corner of Liberty Park.
When: 9 a.m-5 p.m, year round. Most exhibits and shows are outdoors. Closed Christmas Day and Thanksgiving Day.
How Much: $7/adult, $5/child (ages 3-12). Students, seniors and military receive a $1 discount from adult price. Children 2 and younger are free.
How Long: 1-3 hours
Website:www.tracyaviary.org
Tourist in Your Own Hometown is a column celebrating great destinations inside the State of Utah.
Allison Laypath is an expert on family travel and author of the family travel blog tipsforfamilytrips.com. With her family, Allison especially enjoys road trips, national parks and local field trips. Email Allison at allison@tipsforfamilytrips.com.
×
Photos
Related Stories