SALT LAKE CITY — Utah became a state in 1896, and there have been few that have made a greater impact in local business entertainment and community service than Larry H. Miller.
Friday would have been Miller's 69th birthday, but complications from diabetes took his life four years ago. Larry's sons Steve and Brian spoke candidly about their dad, his legacy and how if he had done just a few things differently he might still be here.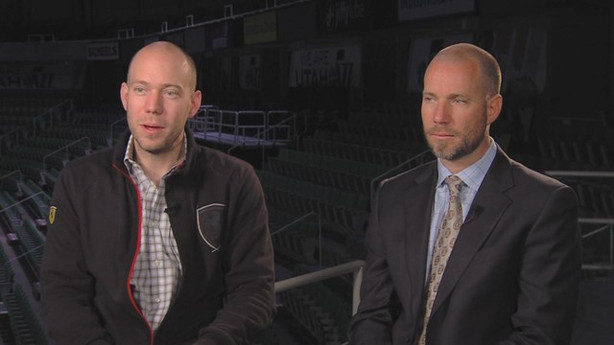 Bryan said the family was often not aware their dad was struggling because he wasn't one to complain — and Larry thought he had his diabetes under control.
"It'll bite me for sure to be saying this, but I think all my issues to get better are dealt with now and I can just work on getting better," Larry once said.
Steve said he was surprised by the quick decline in his dad's health.
"I'd always seen my dad be a little slow getting out of a chair," he said, "but as the slide happened more and more quickly. As we started laying the pressure on him to make a course corrections, it was too little too late and the damage had really been done."
Bryan agreed with Steve that the diabetes seemed to attack their dad rather quickly.
"(It) seemed like the blink of an eye before we were at the hospital and his legs had been amputated," Bryan said.
Deseret News:
Both sons said it was a hard thing to go through.
"It's something that is with me every day. It's literally with me every day," Steve said.
He said he tries to work out every day and eat healthy so he can continue to be there for his family. Both he and Bryan think that if their dad had done things a little differently, he might still be here.
"I'll look at my dad and see what work he did and the sacrifices he made ... obviously there's a lot of good there," Bryan said. "Couldn't he have done all that and made a few small choices to have been healthy and to still be with us doing those things?"
Steve said he thinks his dad would endorse a healthy lifestyle if he was still here. He said "I think if he could pen a letter he would say, 'You know what, it's a terrible price to pay. I did it the hard way. The price that I paid in neglecting my body — what I achieved for that— it's just not worth it. And family is more important.'"
×
Photos
Related Stories