Estimated read time: 2-3 minutes
This archived news story is available only for your personal, non-commercial use. Information in the story may be outdated or superseded by additional information. Reading or replaying the story in its archived form does not constitute a republication of the story.
SALT LAKE CITY — A Salt Lake City Justice Court Judge has been arrested and placed on administrative leave following an investigation by the DEA.
Virginia Bauskett Ward, 45, was arrested over the weekend for investigation of drug possession.
"She will be charged by the Utah Attorney General's Office with a distribution count," said Frank Smith, assistant special agent in charge for the Rocky Mountain Region of the Drug Enforcement Administration.
Ward was booked into the Salt Lake County Jail about 9 p.m. Saturday, according to jail records. The jail's log indicated she was booked into jail by the DEA for possession of "synthetic narcotics." She has since been released on bail.
Smith said a "package" was being delivered. According to a Salt Lake County Jail booking report, Ward received the package via the U.S. Postal Service and was going to give that package to another person for distribution.
Agents served a search warrant, intercepted the package and found 338 OxyCodone pills.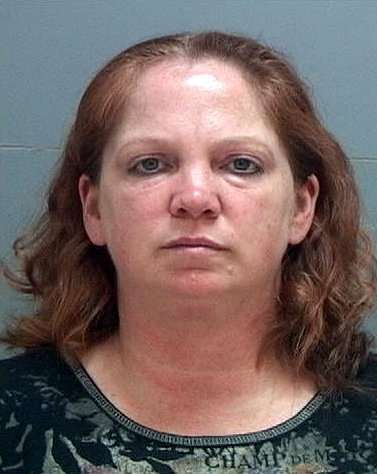 The arrest culminated an investigation that has been happening for several months and is still continuing, Smith said. The investigation stems from California and runs through Las Vegas to Salt Lake City, he said. The drugs Ward allegedly received came from Las Vegas.
Based on the quantity of the pills and information collected by agents about what Ward was going to do with them, Smith said the Utah Attorney General's Office will seek a drug distribution charge.
"We do expect additional indictments and arrests in the future," he said.
Those indictments could be against Ward, as well as others.
Smith declined to give many details about the case Monday, noting that it is still an active operation. He could not say whether Ward had distributed drugs in the past or to whom she may have been distributing. He also could not say if investigators believed she was abusing the drugs herself.
"That (drug) touches every element of society," he said. "No element of society is (free from) possible abuse and having issues with these drugs."
Utah State Courts spokeswoman Nancy Volmer released a statement Monday that Chief Justice Matthew Durrant had placed Ward on administrative leave "pending the outcome of impending criminal charges."
"On April 1, the court became aware of Judge Ward's arrest and took immediate action to suspend her. She will remain on administrative leave pending the outcome of the charges," according to the statement.
Ward was immediately released to pretrial services after being booked into jail.
According to her bio on the Utah State Courts website, Ward was appointed to the Salt Lake City Justice Court in July 2002 by Mayor Rocky Anderson. Ward recently worked in a program involving repeat DUI offender cases. She has also worked for the Utah Department of Human Services and served as a senior assistant Salt Lake City prosecutor from 1994 to 2000.
Ward received a juris doctorate degree from the University of Utah in 1993 and earned an honors bachelor of arts degree in political science at the U. in 1989.
Contributing: Devon Dolan
×
Related stories
Most recent Utah stories