SALT LAKE CITY — Prosecutors have decided not to seek the death penalty against a man accused of kidnapping a 7-year-old girl, raping her and brutally killing her.
A trial date of July 15 was set Friday for Esar Met, 26, who is charged with aggravated murder, a capital offense, and child kidnapping, a first-degree felony, in the death of Hser Ner Moo in South Salt Lake. Since Met was arraigned late last year, prosecutors had 60 days to declare whether they would seek the death penalty.
Ultimately, they decided against it.
"The documentation we needed and records we were looking for were in Burma," Salt Lake County District Attorney Sim Gill said. "There were other complexities added into that analysis that would make the prosecution much more difficult, but that doesn't take away our resolve."
Met's trial is scheduled for July 15 through July 31 in 3rd District Court, more than five years after the young girl's death.
Hser apparently walked away from her South Salt Lake apartment on March 31, 2008. Her body was found the next day in the bathroom of Met's nearby basement apartment. Authorities believe the child was raped, strangled and beaten to death the afternoon that she disappeared.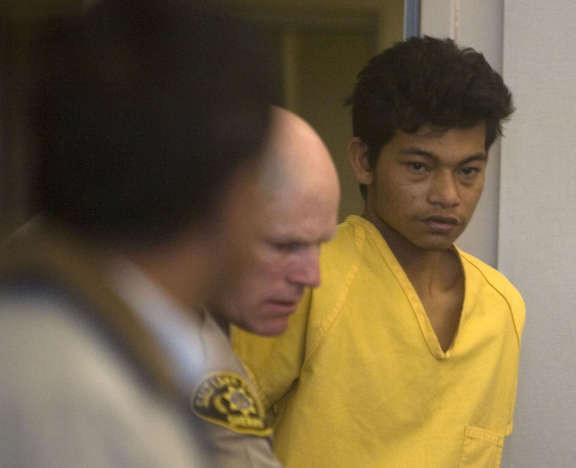 The girl was looking for someone to play with on the morning she disappeared, according to court testimony. The friend she sought out, Nane We, said that she was sleeping when Hser came by. She said she and Hser would sometimes play an elephant game with Met and would ride on his back.
Other witnesses, though, said they had never seen Met play with Hser. The man's roommates said they knew the girl and her family, but were not aware she had been in their apartment around the time of her death until her body was found.
Though the girl was killed in March 2008, the case has stalled due to language barriers and the Burmese man's struggles to understand the court process. Gill said this was an added concern that prompted the decision to forgo the pursuit of a death sentence.
"This case has been languishing for a long time and one of my priorities is to move this case along and get it in front of a jury," Gill said. "Justice delayed is justice denied and we wanted to move this case along."
At one point, prosecutors offered to take the death penalty off of the table if the man would waive his preliminary hearing, but Met insisted that he wanted the hearing in which evidence against him was presented. Gill said the ultimate decision not to seek the death penalty was something his office "deliberated long and hard" about. The girl's family was also included in their discussions.
"At the end of the day it's a decision the district attorney's office has to make," Gill said. "We try to make the best judgment call we can."
A scheduling hearing has been set for March 22.
×
Photos
Related Stories