Estimated read time: 1-2 minutes
This archived news story is available only for your personal, non-commercial use. Information in the story may be outdated or superseded by additional information. Reading or replaying the story in its archived form does not constitute a republication of the story.
Amanda Butterfield reporting A home in Pleasant Grove is drawing attention from all over the country for its creative, festive light display.
The homeowner has won a big award for his work and also managed to raise some money for needy kids in the process.
Twelve homes across the country made it to the semifinals in the KFC Festive Fanatics Contest. People from all over have been voting online. Their favorite display: Richard Holdman's house in Pleasant Grove.
"I've always been into the lighting, music and Christmas. This combines the elements into one big show or production," he said.
Since July Richard has been planning this display of lights, and on a whim he decided to enter the contest.
"I thought this might be kind of fun, was a semifinalist, then I ended up winning the entire thing," he told us.
And he gets some pretty good prizes.
"I get free chicken for a year!" he said. "And they actually pay my electric bill and credit card bill for the entire month of December."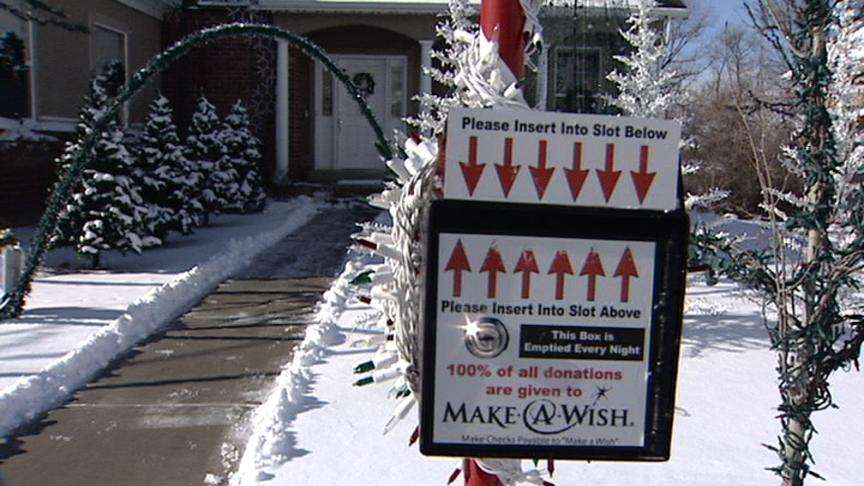 But what really makes this display shine is the fact Richard has raised thousands of dollars for the Make-a-Wish Foundation, by having a donation box outside his house.
"So far we've raised about $4,000," he said.
Richard admits this is a lot of work, but his neighbors and all the folks who drive by every night like it, too. He says this will definitely not be the last year he does it.
"People are saying, 'Keep doing it.' We'll keep going, so I hope to make it a tradition," he said.
January 1 will be the last showing.
×
Related links
Most recent Utah stories