Estimated read time: 3-4 minutes
This archived news story is available only for your personal, non-commercial use. Information in the story may be outdated or superseded by additional information. Reading or replaying the story in its archived form does not constitute a republication of the story.
Amanda Butterfield reporting Heavy snowstorms return to the Wasatch Front, knocking out power, grounding jets and cluttering the roads. Thousands of drivers already know what it's like outside, after enduring a long commute home.
The storm's having a big impact in many places. When the storm first rolled in, it came with a punch. Almost immediately, 4,000 residents lost power in Layton, Pleasant View, Ogden, West Valley and Salt Lake.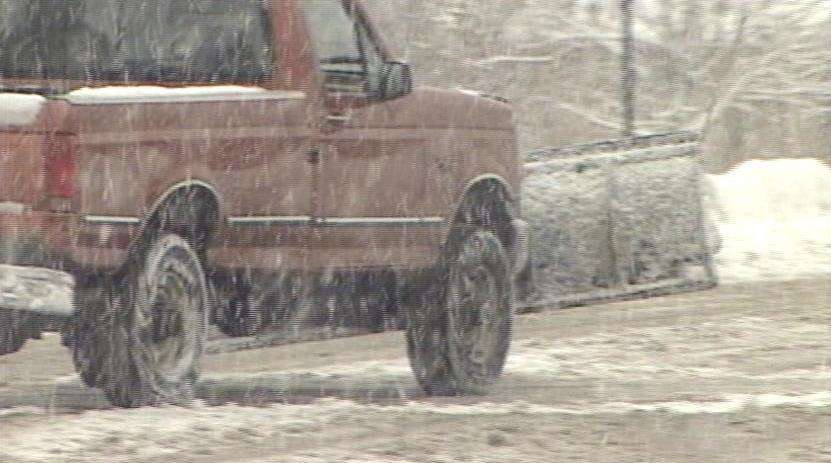 Also, right as the storm came in, five F-16s were trying to land at Hill Air Force Base. But the snow was so thick they were diverted to the Salt Lake City airport. The pilots waited the storm out while the runways were cleared on base and it was safe to head back.
It was a wet, cold stop for truckers headed up Parley's Canyon, with drivers chaining up to make it up the mountain.
Truck Driver Navi said, "It's my first winter on this truck and I'm totally stuck with these chains. It's the first winter I'm driving."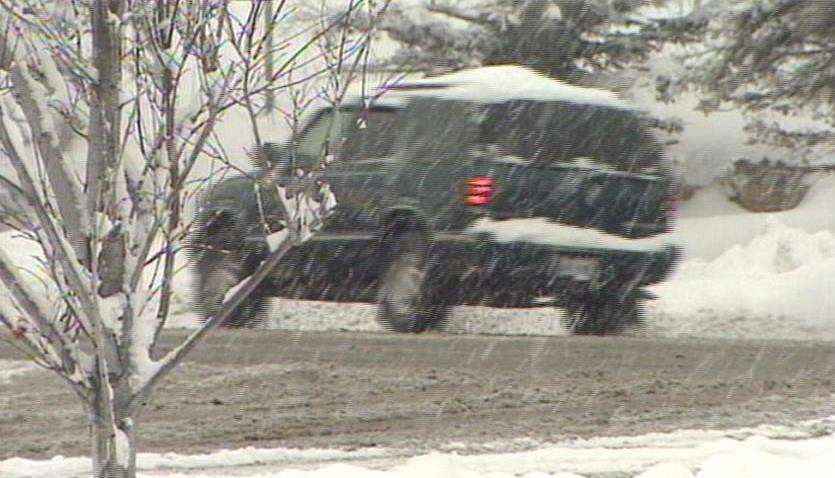 But once folks made it safely to their destinations, the snow wasn't that bad.
"But it's Christmasy, it's nice and white, it looks gorgeous!" Lori Williams said.
Power is back on for most residents, but there are still some pockets of outages.
Drivers faced snowy freeways and slick roads in Parley's Canyon this morning. Waitresses at Chick's Cafe in Heber faced a morning rush. "As soon as it started snowing, construction workers, guys, just piling in because they can't get any work done in the snow," said waitress Lana Bingham.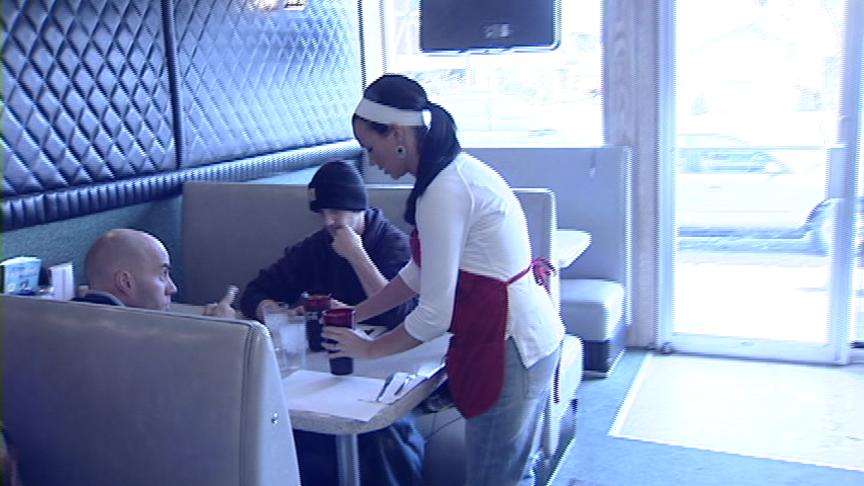 And those workers came hungry. "They all get hot chocolate and coffee, lots of chicken friend steak breakfasts, anything to keep them warm, basically," Bingham said.
Wally Nyburg is the guy behind the counter making those breakfasts. Between frying scones and grilling hamburgers, he doesn't notice the winter temperatures near his grill. He says, "I'm used to it. I hardly break a sweat any more."
Motorists heading to Park City had to deal with whiteout conditions near Parley's Summit. Slushy roads caused major slowing, especially coming down the mountain.
As we approach the big holidays, more people will go to Park City. The Park City Police Department prepares every year for people who have never driven in snow before.
Capt. Rich Ryan, with the Park City Police Department, says, "One of the things that we have is a lot of visitors and tourists at this time of year, especially with Christmas, so they're not really involved in the learning curve. If we see violations, we'll stop and advise them what they're doing wrong and give them some counseling and education on what they need to do right."
Ryan recommends you drive defensively in the snow. He says, "It's really a matter of slowing down and being cautious when you drive and knowing it's going to take you a little longer to get somewhere."
With the snow come new avalanche warnings. There is now high avalanche danger for the majority of the mountains in northern and central Utah.
As always, if you're going into the backcountry go prepared with shovels, beacons and probe. And check conditions before you head out.
For the latest on avalanche conditions, click on the related link.
×
Related links
Most recent Utah stories