Estimated read time: 2-3 minutes
This archived news story is available only for your personal, non-commercial use. Information in the story may be outdated or superseded by additional information. Reading or replaying the story in its archived form does not constitute a republication of the story.
SALT LAKE CITY -- Santa Claus is making his way to the United States, his reindeer are slightly delayed in all the snow. We know this because NORAD is tracking him, but only because of a mistake decades ago.
It was an accident that started it all. Back on Dec. 24, 1955, a little girl called Santa, but she dialed the wrong number. That wrong number has now become a NORAD tradition of tracking Santa.
When the infamous red phone rings - you answer it. That's because only the Pentagon should have that number.
It's a phone buried deep inside Cheyenne Mountain, home of NORAD -- the North American Aerospace Defense Command.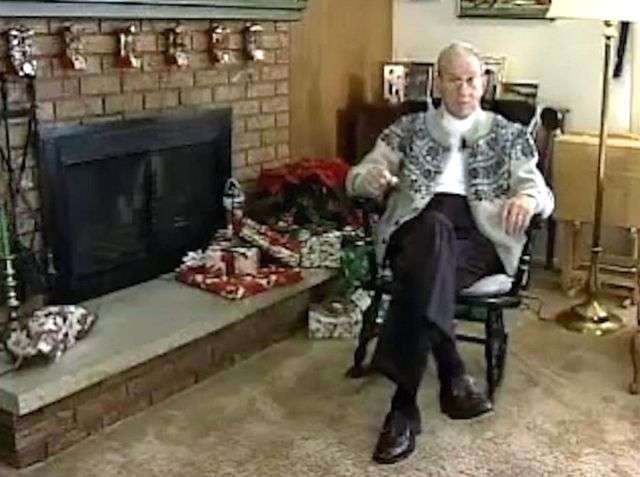 Ret. Col. Harry Shoup was the one to answer the call.
"This little voice started telling me what he wanted for Christmas," he said in an old interview.
Shoup thought it was a Christmas Eve prank.
"I looked around and I thought, someone's playing a joke," he said. "I don't stand for that stuff."
Being the colonel, he was ready to give it back to whomever was calling.
"When I see who's laughing here I'm gonna nail him good," said Shoup.
But what happened that night so long ago changed NORAD forever. A Sears department store placed an ad in a Colorado Springs newspaper giving kids the number to call Santa.
"Then it said, kiddies be sure and dial the correct number," Shoup said. "Isn't that significant?"
But it wasn't the number to Sears - it was the right number to the red phone.
Shoup decided to play along - kicking off what is now a beloved tradition. He died in 2009, but his legacy lives on.
Today, NORAD relies on volunteers to track Santa, taking roughly 40 phone calls an hour from kids in 200 countries. They also answer about 12,000 emails.
If you'd like your kids to track Santa, or if you want to check out where he is for yourself, CLICK HERE.
×
Related links
Related stories
Most recent Utah stories