Estimated read time: 2-3 minutes
This archived news story is available only for your personal, non-commercial use. Information in the story may be outdated or superseded by additional information. Reading or replaying the story in its archived form does not constitute a republication of the story.
Sarah Dallof reportingIt looks like the man accused of shooting his neighbor's dog then threatening the dog's owner with the gun will face a judge and jury.
Gary Griffiths was in court today, and while he didn't have any comment, his lawyer says they're prepared to go to trial to defend his innocence.
People on both sides were at the courthouse today. The Pahls -- the family whose dog was shot -- hoped this would be one of the last times they'd be in court. But instead, a trial date is set for February.
"I keep convincing myself to come here each week. I can think of a million other places I'd rather be," said Ryan Pahl.
Pahl says he and his wife Melissa are starting to get frustrated. They come to every court appearance Gary Griffiths makes, hoping he'll admit to killing their Toy Pomeranian, Ozzie.
"We're just looking for a little bit of closure, a little bit of something to move on, a sign of remorse or something that he's sorry for what he did," Pahl explained.
According to Griffiths' lawyer, Bevan Corry, there's nothing to be sorry for. "It is a not guilty plea, of course," Corry said.
Griffiths had no comment today but told West Valley police officers he shot Ozzie because the dog had a cat in its mouth.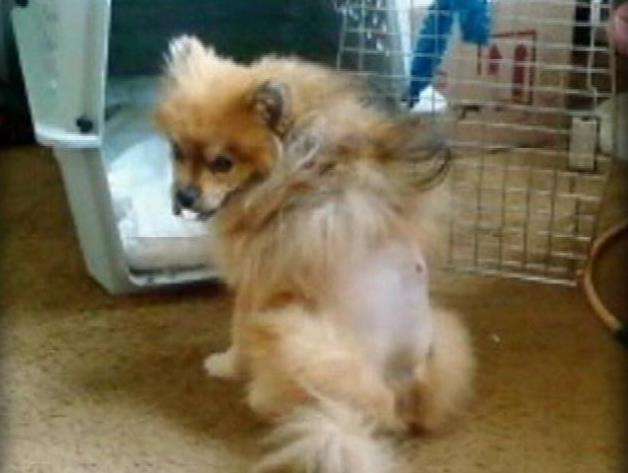 Pahl jumped the fence immediately after the shooting and says Griffiths pointed the gun at him. They continue to live next to each other.
"I don't have a backyard anymore," Pahl said. "Our property has been cut in half. I don't feel safe."
At the arraignment today, the Pahls had extra support. Members of Henry's Law, an organization that's pushing for harsher penalties against animal abusers, were there. Like the Pahls, they say they'll continue to follow the case through court. Member Rhonda Kamper said, "We're here to show that it's not OK to torture animals."
The trial is scheduled for Feb. 5 and 6, but nothing is set in stone. Both sides say there's still time for things to change, making a trial unnecessary.
×
Related links
Most recent Utah stories