Estimated read time: 1-2 minutes
This archived news story is available only for your personal, non-commercial use. Information in the story may be outdated or superseded by additional information. Reading or replaying the story in its archived form does not constitute a republication of the story.
Courtney Orton reporting A high-speed chase started in Park City when a man allegedly stole a car. It ended along I-80 with spikes, a crash, and a Taser.
It began last night at the Glen Wild Country Club when an employee showed up for work. The manager told him to go home. Apparently that's not what he wanted to hear.
Sgt. Justin Martinez of the Summit County Sheriff's Office said, "He was there as a temporary server. He was acting a little incoherent, and the manager had asked him to leave."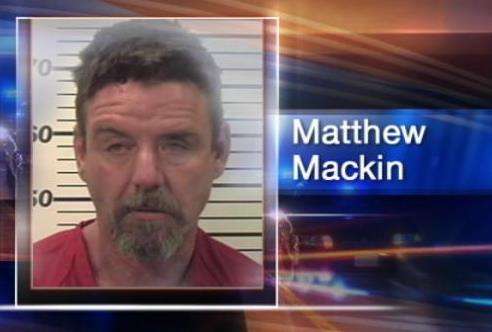 That's when 42-year-old Matthew Mackin got upset, stole the keys to a friend's car, and took off. His friend called police and reported her car stolen. A Summit County sheriff's deputy who was in the area tried to pull him over twice.
Sgt. Martinez said, "Suspect pulls over to the right again like he's going to stop, then takes off."
As dash-cam video shows, the deputy started chasing Mackin. The suspect obviously didn't want to be caught, traveling at speeds of 95 miles an hour through Parley's Canyon. Officers had a hard time catching him.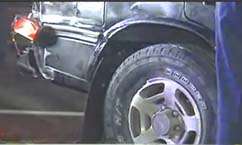 He got all the way to I-80 and 1300 East before a trooper threw spikes onto the road and then jumped out of the way as the car sped by. Mackin tried to keep going, but officers threw a pit maneuver and the car crashed.
"After the pit maneuver was introduced and the suspect vehicle was stopped, he was very non-compliant," Sgt. Martinez said.
Officers say Mackin was still being difficult.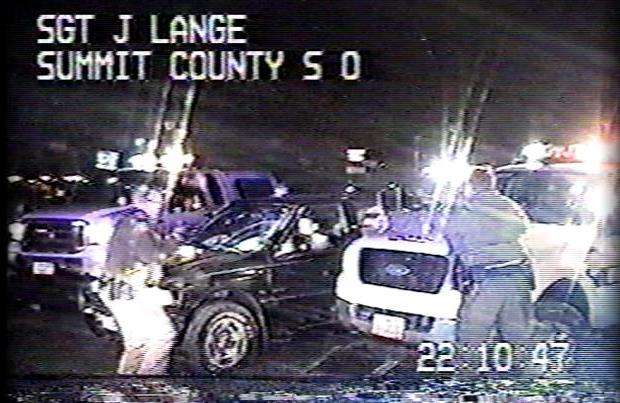 "The suspect was still not giving up," Martinez explained. "Sgt. Lang then deployed his Taser to safely take the suspect into custody."
Mackin was booked into jail on suspicion of vehicle theft, fleeing, and resisting arrest.
×
Most recent Utah stories