Estimated read time: 4-5 minutes
This archived news story is available only for your personal, non-commercial use. Information in the story may be outdated or superseded by additional information. Reading or replaying the story in its archived form does not constitute a republication of the story.
SALT LAKE CITY — Brad Pitt's new movie, "Killing Them Softly" opens this weekend and the actor's portrayal of a mob enforcer is receiving rave reviews.
The new movie and Pitt's brutal character got us thinking, "Who are the movie hitmen that you don't want to mess with?"
We went back and forth on this Top 5 a lot and got in some arguments about who should be on it. After some blood, sweat, tears and ruined friendships here are the 5 names we came up with of hitmen who's list you never want to be on.
Vincent - Collateral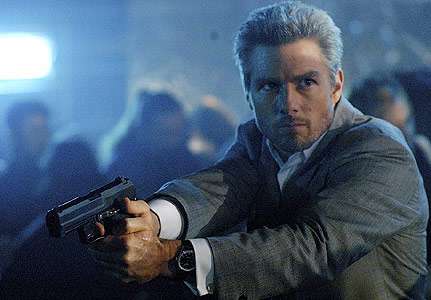 "Collateral" tells the story of cab driver Max, Jamie Foxx, who picks up Vincent, Tom Cruise, for a fare. Well, it turns out Vincent is a hitman and he is using Max as his driver for the night.
Vincent is very serious about his job and despite how much he may like you he will take you out if you try to get in his way. Probably the best thing to do is to just follow his orders and collect your fare at the end of the night.
T-800 - The Terminator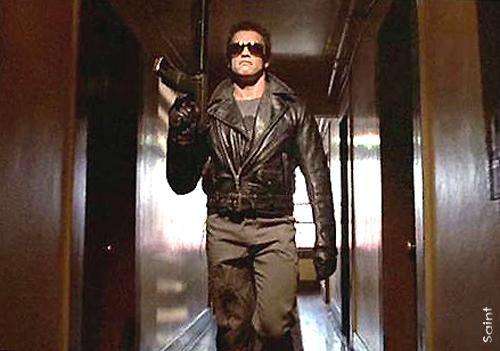 The T-800 is a cyborg that has been sent back in time to do one thing, kill you. Yes, a cyborg.
It's likely the guys on your side in the future have sent someone or something to protect you. You will come to love your protector, but he will end up dying at the hands of the cyborg and it will also pretty much kill everything else you love.
If you make it through the ordeal however, the T-800 will return from the future, but this time to be your buddy. The only downside to this is the fact that he's protecting you from something more terrifying than him, T-1000.
So, all in all, it's just a good idea to never end up on a cyborg's kill list.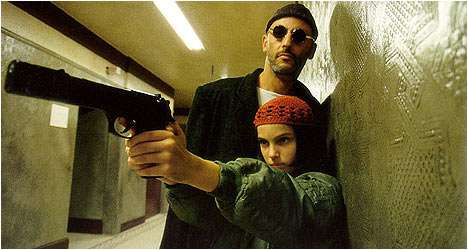 #poll
Leon - Leon: The Professional
Leon is a professional contract killer and the man is very good at what he does. He's efficient, precise and he loves milk.
"Leon: The Professional" is about a hitman who takes in a young teenage girl after her family has been killed by a police raid orchestrated by a corrupt cop.
The guy sounds like he's got a heart of gold right? Well, he may have a soft spot, but he still kills people for money and his idea of good parenting is teaching a child the art of murder. Not the best role model.
Leon will do everything in his power to keep you safe as long as you are not on his list.
Anton Chigurh - No Country for Old Men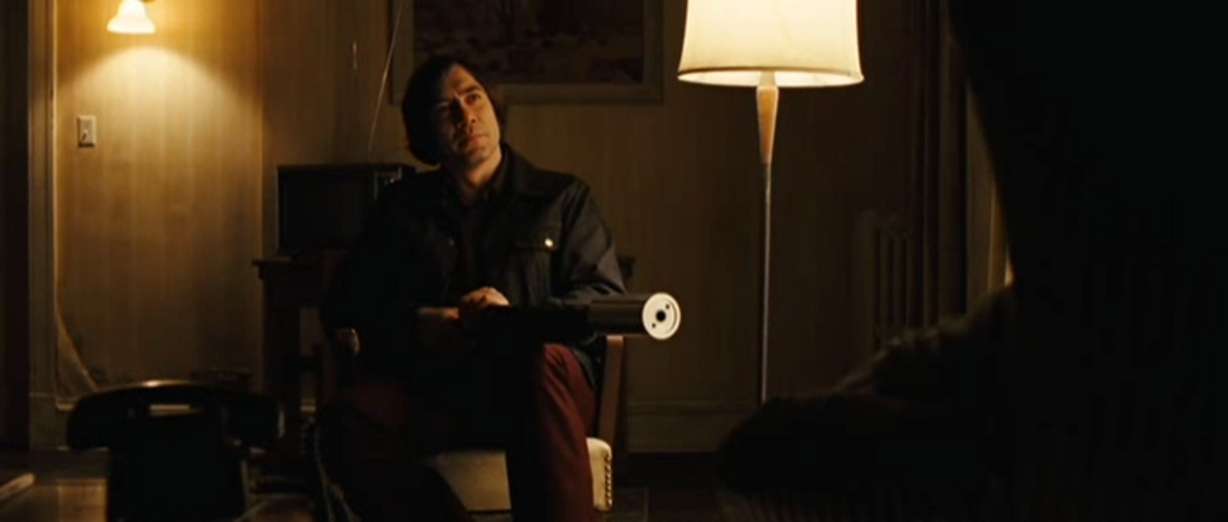 If "No Country for Old Men" taught us anything it's that if you ever come across a suitcase full of money you leave it, because Anton Chigurh may be coming for you.
Chigurh is possibly the most terrifying hitman of all time. He doesn't care who you are, he will kill you and pretty much everyone you know. And if you happen to come across his path as he's looking for his target the odds of him taking you out as well are 50/50.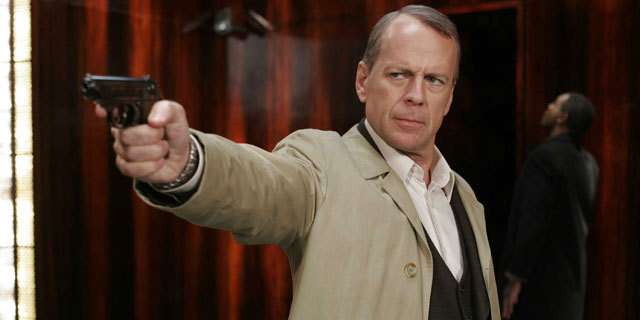 Mr. Goodkat - Lucky Number Slevin
I would try and explain the plot of "Lucky Number Slevin," but I don't have that kind of time. Just know your main players are a clueless kid named Slevin, Josh Hartnett, and two mob kingpins named "The Boss," Morgan Freeman and "The Rabbi," Ben Kingsley. There's also an attractive neighbor named Lindsey, Lucy Liu, and a hitman named Mr. Goodkat, Bruce Willis.
Goodkat manages to work for The Boss and The Rabbi simultaneously as well as for an unknown employer. Goodkat is merciless and cold and will kill you face to face but you'll have no idea what's happening until it's too late.
Basically, the only way to escape Goodkat's wrath is to never make him angry and get on his good side, which is going to be tougher than you think.
What hitmen's list do you hope to never be on? What contract killers from movies are your favorites? Let us know on the comment boards, Facebook or send me an email.
×
Related links
Most recent Features stories