Estimated read time: 2-3 minutes
This archived news story is available only for your personal, non-commercial use. Information in the story may be outdated or superseded by additional information. Reading or replaying the story in its archived form does not constitute a republication of the story.
Paul Nelson, KSL NewsradioLaw enforcement agencies credit the Taser for saving lives every day. They say Tasers protect officers and even people being tased from serious injury. But, critics say they're being used too often.
It was a case that sparked a lot of scrutiny over Salt Lake City's Taser policy. In April of last year, Al Itula fought with police after a misunderstanding over outstanding warrants. His wife, Penina White, says, "I could see their foot on the back of his neck."
Turns out, Itula didn't have any warrants. His wife says he ran because he didn't trust cops. She says, "They kept hitting his leg, and then they tasered him again."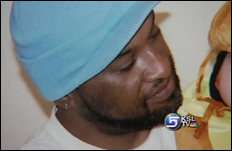 Itula later died at a nearby hospital. "I don't think a human being, I don't care what he's done, and I just don't think he deserved what happened," says Penina.
Doctors say the risks of heart problems after the use of Tasers are relatively low in healthy people. However, Intermountain Health Care Cardiologist John Day says it still has some effects. "Typically it will increase the heart rate 10 to 20 beats a minute. It may cause some irregular heartbeats or premature beats," Day says.
He says serious injuries and even deaths are usually attributed to other problems, not just the use of a Taser. The ACLU took a long look at the Itula case.
ACLU of Utah Executive Director Karen McCreary says, "We contacted the police department about the use of Tasers and urged them to revamp their policy to be more in reflection with what we think is appropriate."
McCreary says it's becoming too easy for officers to reach for their Tasers even when subjects aren't being combative.
"Tasers are now filling this middle ground where the person probably would not have drawn a gun and shot a person," says McCreary.
She says if law enforcement agencies aren't careful, they could see a lot more lawsuits over misuse of Tasers. She says they've received about 20 complaints of Taser abuse over the past six years.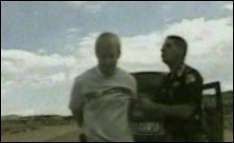 They've even been asked if they would look into the Jared Massey tasing, but Massey himself hasn't filed a complaint with them. Massey hasn't taken any legal action yet. He says, "We're just waiting to see what the Utah Highway Patrol investigation shows and how it turns out."
Through it all, he says there is still a place for the Taser in law enforcement.
"It could have been handled much differently, but I do believe they may save lives of our troopers and our police force," Massey says.
He also says he just wants to know if what happened to him was right or wrong; and if it was wrong, how can it be fixed.
×
Related links
Most recent Utah stories