Estimated read time: 3-4 minutes
This archived news story is available only for your personal, non-commercial use. Information in the story may be outdated or superseded by additional information. Reading or replaying the story in its archived form does not constitute a republication of the story.
Keith McCord and Nicole Gonzales reportingUtah's ski season opened today, sort of. Well, actually only one ski resort is open, and there are only a few runs with adequate snow.
But, when the lifts fired up at Solitude this morning there were plenty of people ready to head up the hill. Solitude is the first Utah ski area to officially open.
"We are very excited. It is great to see that we get a little snow and a little coverage, and we're excited about opening up," Solitude Ski School Director Leis Grezly said.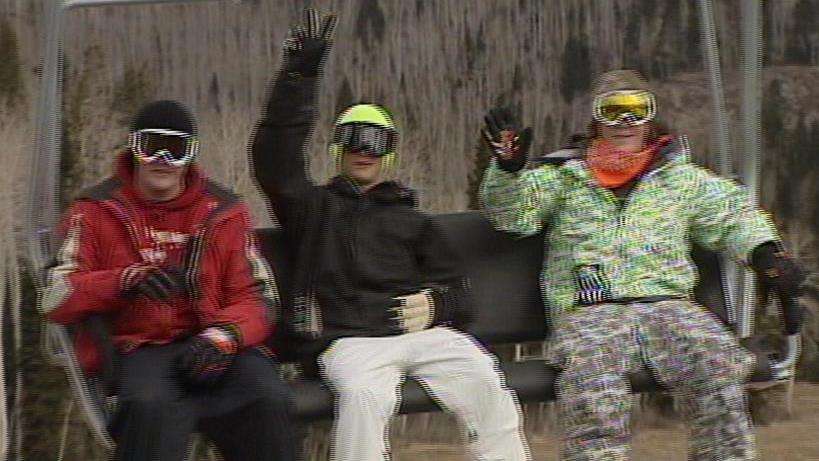 Not all the runs are skiable but that certainly didn't dampen the enthusiasm. Through all the fun, the ski patrol wanted to keep it safe, especially on the first day.
"Right off the trails there's a lot of rocks and sticks and stuff still exposed, so if people stay on, you know, where the snow has been made, they should be OK," explained Chris Noyes of the ski patrol.
There aren't any other resorts planning to open soon, but they're in a TBA mode. Alta wanted to open yesterday, but had to hold off. Park City Mountain Resort was planning to open today, it too is waiting. Why the wait? It's because the mountains just don't have enough snow yet.
Several of Utah's ski resorts were planning on opening this weekend and certainly by next week, but the conditions just aren't there yet.
However, ski resort folks aren't worried. Tyler Jackson, public relations for the Alta Ski area, says, "It's more or less a typical year. Generally we plan on opening between Nov. 10 and the end of the month, still feel good about it."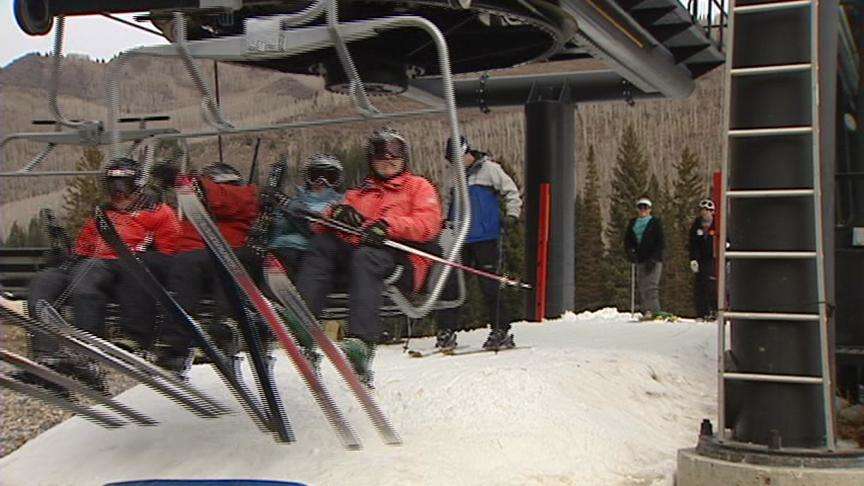 It's been awhile since any new snow has fallen, so the resorts are making snow when they can. Temperatures have stayed higher than normal, so many of the snow-making machines are still high and dry. "We are making snow when the temperature gets down low enough; we're making snow all night," says Jackson.
Utah ski resorts have had four straight years of record skiers. Last year, resorts had more than 4 million skier visits. They're anxiously poised at getting started on a fifth record season.
Jessica Kunzer, with Ski Utah, says, "We're almost there, but we're just not quite. We just need a little bit more snow, and then we're ready to go. So it could be any day, could be tomorrow, could be Monday, could be Thanksgiving."
Whichever day it is, we found a couple of guys who are more than ready. High school student Aaron Howard, says, "We pretty much have our schedules set up so we can ditch school after second period every other day, or every day!"
The resorts do say that their phones have been ringing often the last few days. Many people from out of state are planning Thanksgiving week trips and wondering how the ski conditions are.
Everybody is optimistic.
The next target date for several of the resorts is next Wednesday, the day before Thanksgiving.
×
Related links
Most recent Utah stories