Estimated read time: 2-3 minutes
This archived news story is available only for your personal, non-commercial use. Information in the story may be outdated or superseded by additional information. Reading or replaying the story in its archived form does not constitute a republication of the story.
SALT LAKE CITY — The national unemployment rate sits at 8.2 percent. Here in Utah the situation seems a little brighter at 6 percent.
Just last week MSNBC ranked Utah the second best place in the nation to do business. Our college grads are also finding work. One big success story is the University of Utah's MBA school where nearly 90 percent of all MBA graduates landed jobs, several of them making six figures.
John Shreck landed his dream job out of MBA school as an accountant at H.J. and Associates with a salary close to $100,000 dollars.
"It really is kind of a dream job," he said. "I thought the salary would be lower, but when we talked numbers, I was very pleased."
New grad Tyler Riggs did no talking when he got an offer over the phone for more than $100,000
"There was no negotiations. I was silent and said, 'yup,'" Riggs said.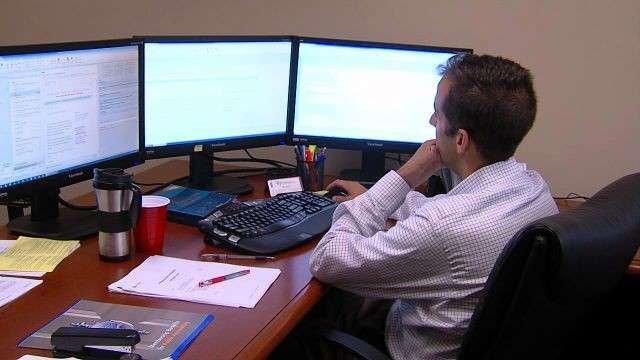 Sarah Johnston helps MBA students at the David Eccles School of Business land meaningful jobs. Utah's strong economy works for and against them.
"We've had an incredibly successful year," Johnston said. "With an unemployment rate of 6 percent in Utah, they really do need to work incredibly hard at finding a position."
These graduates faced many of the same worries as students across the country.
"Of course, there was concern there about being able to find a job and there was apprehension…you're going to have all these student loans and I'm out of the safety net," Riggs said.
But now as a solution consultant for Adobe, he's moving into the ranks of the employed, a status that is still out of reach for so many.
So how did they do it? The graduates all agree the following tips were keys to their success:
Network with people you know or those who have the job you want.
Do your research: know exactly what the company does and exactly what you want to do for them
Start early: develop a resume and personal brand before you need it
×
Photos
Related stories
Most recent Utah stories