Estimated read time: 2-3 minutes
This archived news story is available only for your personal, non-commercial use. Information in the story may be outdated or superseded by additional information. Reading or replaying the story in its archived form does not constitute a republication of the story.
COTTONWOOD HEIGHTS — No one looks forward to going to the Driver License Division to renew their license in person, but state law now requires it. So anything that can be done to speed up the process, including filling out an application online, is something people think is a good idea.
But for a Salt Lake County woman it turned into a nightmare after she was told she had given away her personal information to a misleading website.
Sandy Harmer needed to renew her driver's license. A letter from the state recommended she fill out an application online. At the bottom of the letter it says:
"If you choose not to make an appointment you may still complete and print the application by visiting our website at driverlicense.utah.gov. Please remember to bring the completed application with you." But when she handed that application to an employee at the Fairpark Driver License location Tuesday, he gave her some bad news.
"As soon as he saw it, he said I am obligated to tell you that there has been a phishing site, a bogus site created that looks just like ours," she said. She said the employee told her they were sorry and trying to fix it, "and to me that wasn't good enough."
Harmer panicked, knowing she had submitted all of her personal information.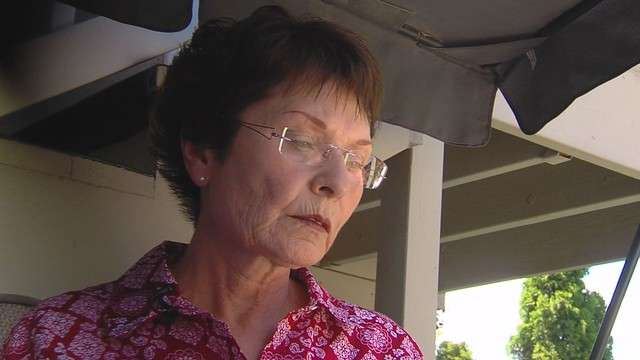 "Of course it has all of your vital information on there, your Social Security number, your name, address, everything you don't want somebody to know," she said. She immediately called her bank and took steps to monitor her credit.
Dwayne Baird, spokesman at the Utah Driver License Division, said Harmer was misinformed, "but in fact it appears she had the correct form."
The misleading website, UtahDriversLicense.org, looks legitimate and pops up on top when someone uses an Internet search engine. A disclaimer at the bottom of the website clearly states it's not affiliated with any government agency.
"But most people are interested in renewing their driver license, they're not used to or wanting to read the fine print on those websites," Baird said.
Other states are dealing with similar phishing websites, so when it's time to renew, make sure it is a .gov site, not a .com or .org.
"We do know people who go to those websites are often sent information about advertising, such as auto insurance," Baird said. "As for what they do with your information, I am not aware of anything on the fraudulent side, but you don't want to open yourself up to that."
The Driver License Division does get complaints from people who have visited a fake site and end up with several car insurance quotes in their email every day. The company behind UtahDriversLicense.org, based in Miami, Fla. could not be reached for comment.
×
Photos
Related links
Related stories
Most recent Utah stories