Estimated read time: 5-6 minutes
This archived news story is available only for your personal, non-commercial use. Information in the story may be outdated or superseded by additional information. Reading or replaying the story in its archived form does not constitute a republication of the story.
SALT LAKE CITY — When Amra Miletic fled her homeland of Bosnia following the war, she was excited to start a new life in the United States.
"She felt so safe. She felt so laughing and singing. I remember singing together at the airport," her sister-in-law Anita Omerika said with a thick accent Thursday. "We were so happy to be here, especially (Amra) because she was a victim more than everybody else in the family."
Miletic was raped during the war, and her father and brothers were killed.
But despite her initial rejoice at leaving war torn Bosnia, Miletic's American dream soon spiraled into a nightmare as she succumbed to the emotional toll the events in Bosnia had on her and started using drugs.
Her nightmare became worse when on Feb. 1, 2011, Miletic, 47, was arrested for investigation of obstruction of justice and booked into the Weber County Jail on an immigration hold even though she was a legal U.S. resident.
According to a 2011 press release from U.S. Immigration and Customs Enforcement, "A lawful permanent resident of the United States, Miletic was facing deportation due to her criminal history, which included prior convictions for cocaine possession and obstruction of justice."
By that time, she had had serious health problems for about three years that required several heart medications. Omerika says once her sister-in-law was booked into jail, however, she believes she never received her medication again. Seven weeks later, she was found dead in her cell.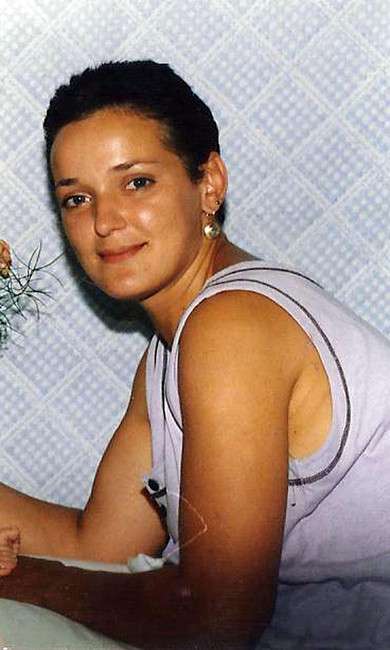 Miletic's friends and family say she slowly bled to death.
"Everyday she has been telling me (on the phone), 'Anita I'm dying.' She told me, 'I'm slowly and surely dying. No one is helping me. No one has tried to help me do something about it,'" Omerika said. "She's just screaming at me, she's yelling, she's like begging, 'Do something about it.'"
Thursday, a complaint was filed in federal court on behalf of the estate of Amra Miletic. The lawsuit contends that Weber County ignored numerous warning signs — including Miletic's own pleas for help — that should have been recognized and properly treated.
According to the suit, the medical examiner determined her cause of death was a combination of her history of "atrial fibrillation ... in combination with recent blood loss from the colitis most likely caused a fatal cardiac arrhythmia."
Rachel Sykes, one of the attorneys representing Omerika, said the warning signs were obvious.
"Throughout her stay at the jail she had continuous bloody diarrhea, she was bleeding large clots of blood for many weeks before she died, chest pains, uncontrollable vomiting and diarrhea," Sykes said.
The blood loss, said co-counsel Robert Sykes, Rachel Sykes' father, went untreated.
"That's like having someone cut your arm deeply enough to cause ongoing bleeding and just letting you bleed to death. And that's what happened to her, they just let her bleed to death and her blood go so low it caused a heart stoppage, for heaven's sakes. And that's outrageous they would let that go and not treat it," he said.
The Weber County Sheriff's Office declined comment Thursday, referring all questions to the district attorney. Last fall following an audit, U.S. Immigration and Customs yanked the contract to hold immigrants at the Weber County Jail.
Rachel Sykes said there were still many unanswered questions about the case. She said she had no information about the circumstances surrounding the obstruction of justice arrest.
After Miletic's arrest, she was taken to the emergency room of the University Hospital because she had been complaining of nausea, vomiting and diarrhea, according to the suit.
Once released and booked into the Weber County Jail, her medication was also held by jail staff, according to the lawsuit. Whether she ever received any of that medication before she died was not confirmed Thursday. But Omerika said that based on conversations with her sister-in-law before she died, she did not believe she was given any.
---
Just a few hours before she died she saw the jail medical staff again where they noted she had severe abdominal pain, heavy bleeding. She was given Gatorade and told to go back to her cell pretty much, and then she died.
–Rachel Sykes
---
The lawsuit documents each of Miletic's visits with jail medical staff. On Feb. 2, 2011, the staff noted Miletic had "heart problems, PTSD and thyroid problems." From Feb. 11, 2011, until her death, reports of bloody stools and bloody diarrhea were noted frequently, court records state.
On March 17, 2011, jail staff noted that Miletic was "vomiting and defecating all over the toilet and floors of her cell. She was moved into a holding cell the next day for medical observation. That day, jail staff also noted that Miletic "was very emotional, wanted to go to the hospital, and stated that she thought she was going to die," the lawsuit notes.
On March 20, 2011, she again told the medical staff and said she was in severe pain. By then, she had also lost about 20 pounds, Sykes said.
"Just a few hours before she died she saw the jail medical staff again where they noted she had severe abdominal pain, heavy bleeding. She was given Gatorade and told to go back to her cell pretty much, and then she died," Rachel Sykes said.
When Omerika's husband, Miletic's brother, found out, she said he collapsed and cried. It's a memory she said even today is too painful to talk about.
"My family has been hurt deeply, so much," Omerika said while wiping away tears. "We come to the United States to find hope for all of us. ... You know how my family feels? We don't exist here at all. That's how my family feels."
"We all do make mistakes. But we need to try and work together in peace," she said. "The only thing that she needs is love and help and care for the last three years."
Omerika said her sister, who she remembered as intelligent, loving and funny, had been clean for about a year prior to her arrest. She said she was happy to finally have the chance to speak up for her sister more than a year after her death.
"I'm very happy to be here and raise my voice. Not just for Amra, but we want to make sure nobody else goes through the same thing," she said.
×
Photos
Related stories
Most recent Utah stories