This archived news story is available only for your personal, non-commercial use. Information in the story may be outdated or superseded by additional information. Reading or replaying the story in its archived form does not constitute a republication of the story.
TACOMA, Wash. — Calling his actions "outrageous," "heinous," "disgusting" and "egregious," the attorney representing two young Washington girls followed through on her promise Wednesday to file a civil lawsuit against Steven Powell.
Seattle-based attorney Anne Bremner filed a lawsuit against Powell on behalf of two of his former neighbors, then ages 8 and 10, whom Powell videotaped from his own home through an open door while they were in their bathroom. In the digital images taken from the recordings, the girls were nude or partially nude.
"Steven Powell watched and filmed plaintiffs' most intimate and private affairs as they bathed, used the toilet and changed their clothes," Bremner wrote in the lawsuit. "Steven Powell's offensive and unlawful conduct of watching and filming plaintiffs' most intimate private affairs was extreme and outrageous in that it went beyond all possible bounds of decency and is utterly intolerable in a civilized society."
Powell, 62, was convicted May 16 on 14 counts of voyeurism. He was sentenced last week to 30 months in prison after a judge dismissed two of those counts. He was served with notice of the civil suit just before he was sentenced, although it wasn't officially filed in court until Wednesday.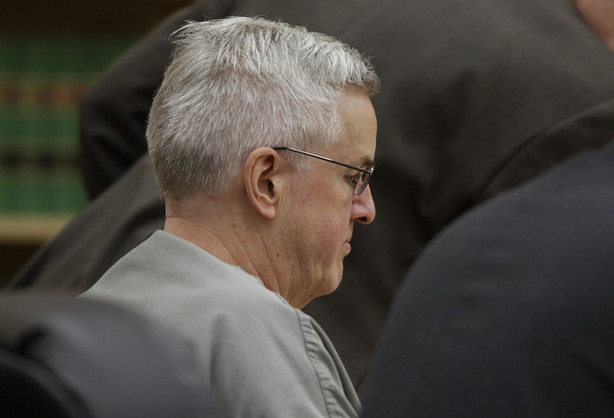 Powell is appealing his conviction on the grounds that the police search of his home that led to the discovery of thousands of images of the neighbor girls, young women around the Seattle-Tacoma area, and Susan Powell, was unconstitutional.
Because of Powell's actions, Bremner said her clients suffer "severe emotional distress and will continue to suffer severe emotional distress indefinitely." She called the girls' emotional scars "permanent and irreparable."
Bremner said the girls are seeking restitution for their counseling and general damages for emotional distress, but said, "They're not out to make money."
Rather than funds, the lawsuit was more about obtaining records, preventing Powell from repeating his actions and possibly forcing him to move from the neighborhood because the only asset he has left is his house, she noted.
In filing his notice of appeal on his conviction, Powell indicated his home was worth about $250,000 and his 2005 Plymouth Voyager about $4,000, but he did not have any income from interest or dividends, his checking and savings accounts were empty and he had no cash.
By filing a civil suit, Bremner said she is now able to request police records regarding the search of Powell's home on behalf of both the young girls and Chuck and Judy Cox, the parents of Susan Cox Powell who has been missing from Utah for 2 1/2 years and is presumed dead. Bremner also represents the Coxes.
The prime suspect in Susan Powell's disappearance is her husband, Josh Powell, who killed himself and murdered his two young sons in February.
Bremner said the civil suit would take an average of 18 months to complete. What's important, she said, is to make sure Steven Powell is out of the lives of the young girls and their family once and for all, and to get him out of the neighborhood where he committed the crimes.
Bremner believes the likelihood of Powell re-offending is high.
×
Related Stories