Estimated read time: 2-3 minutes
This archived news story is available only for your personal, non-commercial use. Information in the story may be outdated or superseded by additional information. Reading or replaying the story in its archived form does not constitute a republication of the story.
SALT LAKE CITY — A transient charged with murdering a man pleaded guilty to reduced charges Thursday and was ordered to serve up to 10 years in prison.
Bennett James Pace, 53, was charged with murder, aggravated robbery and attempted rape, all first-degree felonies, in connection with the Feb. 15, 2011, death of James Anderson Porter, 48. Thursday, he pleaded guilty to criminal homicide by assault and abuse or desecration of a human body, third-degree felonies.
Pace's trial was set to begin June 19. Instead, Pace pleaded guilty and 3rd District Judge Denise Lindberg ordered the man to consecutive sentences of zero to five years in prison.
---
I intended to do bodily harm to Mr. Porter. ... I realize now I was wrong. I acted without considering other options or considering potential harm from my actions.
–Bennett James Pace
---
Pace's defense attorney, Andrea Garland, said she felt the resolution was an appropriate one.
"Every drunken brawl where someone dies is a not a murder," she said.
In court documents filed Thursday, Pace said he was "extremely drunk" and thought that Porter was trying to rape a woman, "so I reached over and cut his throat, killing him."
"I intended to do bodily harm to Mr. Porter," the court documents state. "I realize now I was wrong. I acted without considering other options or considering potential harm from my actions."
He then admitted to moving Porter's body and taking some of the man's possessions.
Pace was arrested near the crime scene at 536 S. 200 West, toting two black trash bags, with blood on his hands and shoes. When the man was arrested and searched, prosecutors say Pace had a Utah Horizon card issued to Porter in his pocket in addition to a folding knife with blood on it.
Witnesses heard Pace and Porter arguing before Pace told Porter, "You need to knock it off and be quiet," and Porter responding with, "Get off of me, you're killing me," the charges state.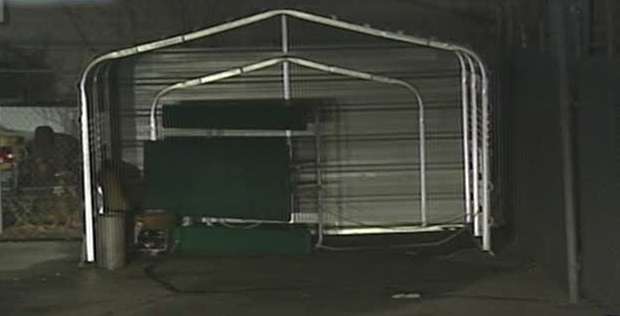 Porter was found "lying in a shed with blood all over."
Prior to the argument, witnesses reported that they saw Porter, another man and a woman drinking together in the same area, and heard the men fighting just minutes before Porter's body was found, according to a jail booking report.
The woman initially said both men sexually assaulted her. According to charges, she said Pace attacked her and was attempting to rape her but she was able to flee from the area.
Pace has a long criminal history that includes a fatal shooting in Texas and a murder in Montana, according to KRTV-TV in Great Falls, Mont. In August 1995, a jury convicted Pace of murder in the 1991 stabbing death of Donald McLeod in Great Falls. He was sentenced to 150 years in prison, but the man appealed and was given a new trial, but that jury could not reach a decision.
Pace was also charged in connection with a fatal shooting in Texas in 1983. There was a mistrial in the case, followed by a trial with a hung jury. He was ultimately sentenced to 10 years probation for manslaughter, KRTV reported.
Contributing: Paul Nelson and Andrew Wittenberg
×
Related stories
Most recent Utah stories