Estimated read time: 2-3 minutes
This archived news story is available only for your personal, non-commercial use. Information in the story may be outdated or superseded by additional information. Reading or replaying the story in its archived form does not constitute a republication of the story.
SALT LAKE CITY -- Police feel confident they've arrested the man responsible for the death of a 30-year-old man found in a carport in downtown Salt Lake City.
Salt Lake Police Sgt. Shawn Josephson said police got a call around 10 p.m. Tuesday about a body that had been discovered in an aluminum carport at 226 West Orchard Place (542 South), just off an alley that runs behind a clothes cleaning business.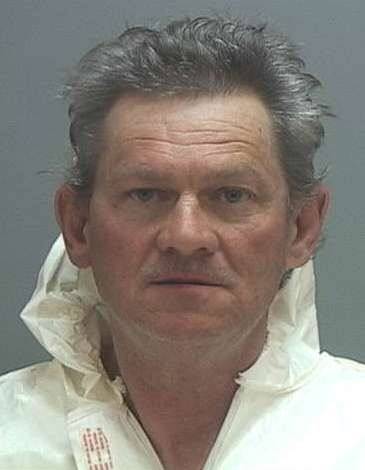 The murder victim suffered "massive trauma to his head and body," a Salt Lake County Jail report states. Police are waiting for medical reports to determine the exact cause of the death.
Workers arriving at the cleaning business in the early morning hours told KSL they've seen transients sleeping under the shed before but didn't know anything about the man's death.
A witness told investigators that he saw the victim, another man and a woman drinking together in the same area, and he heard the man fighting with the victim just minutes before the body was found, according to the report.
Investigators found Bennett James Pace, 52, nearby with blood on his hands, coat, pants and shoes.
"A bloody pocket knife was found in his pocket," according to the report. "Dirt on his clothing and injuries to his hands indicated he had been fighting."
Police also arrested the woman who told detectives she had been sexually assaulted by both the victim and Pace, according to jail records.
"The homicide victim became violent towards her and Mr. Pace came to her aid," police wrote. The woman received "substantial injuries" to her face and body.
Pace was arrested for investigation of murder and aggravated rape.
Police have not yet publicly identified the victim pending notification of family.
------
Story written by Pat Reavy and Randall Jeppesen.
×
Most recent Utah stories