Estimated read time: 2-3 minutes
This archived news story is available only for your personal, non-commercial use. Information in the story may be outdated or superseded by additional information. Reading or replaying the story in its archived form does not constitute a republication of the story.
Sandra Yi Reporting Federal authorities serving a warrant shot and killed the man they were looking for. It happened in the parking lot of a Red Hanger Cleaners in West Valley City.
Police say Robert Harris had a violent history. He also was a known gang member. They say he went to the cleaners to confront his ex-girlfriend.
Th ex-girlfriend's family says the shooting was unjustified, but law enforcement authorities say they had information that Harris was armed and that he had a six-shot revolver on him.
Mindy Bottoms consoled her daughter who witnessed the shooting of her ex-boyfriend, 30-year-old Robert Harris, by U.S. Marshals. "She just said, 'Mom, they shot Rob six times.' She was freaking out," the woman's mother, Mindy Bottoms, said.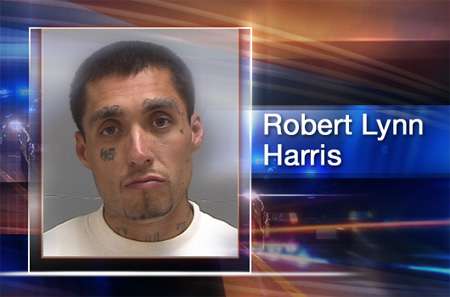 Bottoms says her daughter and Harris were in the middle of a breakup, and Harris didn't take it well. "She called him and told him his stuff was in the driveway, to go get it 'cause she kicked him out; and he heard that and he says, 'I'm coming to get you (expletive),' and he came after her," Bottoms explained.
The U.S. Marshals say they got a call from Bottoms and the U.S. Probation Office this morning. Federal authorities have been looking for Harris since Oct. 1 when Harris, a convicted felon, violated his supervised release.
They caught up to him at this Red Hanger in West Valley. They had information that Harris was armed. "They tried to prevent him from leaving, and circumstances were led to having them shoot the individual," explained Jim Thompson, chief deputy of the U.S. Marshals Service in Utah.
However, Bottoms says her daughter has a different story. She says Harris and her daughter were in her daughter's car talking. Harris, she says, was fixing her daughter's car stereo. "He got out of the car. He had CDs in one hand and wires in the other. They didn't say freeze, nothing. They just opened fire."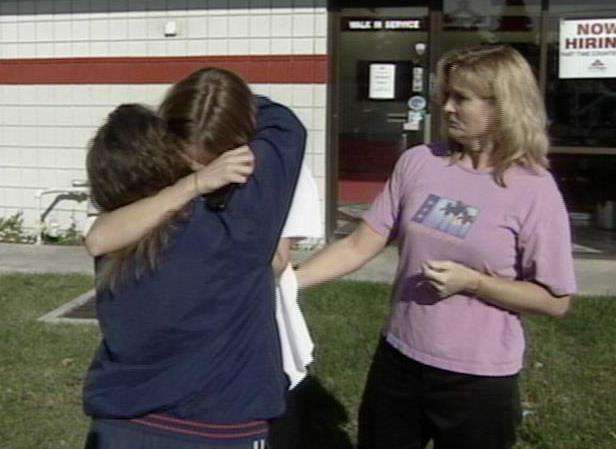 The U.S. Marshals Service says that's not its policy. "These are very well-trained investigators. They've been involved in thousands of arrests over their career, so I think that's highly unlikely," Thompson said.
It's still unclear exactly what led to the shooting.
The investigation is still ongoing, but Bottoms says Harris shouldn't have died this way. "I didn't like him talking crazy to me, and she told him, 'Don't you ever talk to my mom like that again,' but for them to just pull up and kill him, that isn't right. I don't care what he's done," she said.
The U.S. Marshals Service has not confirmed whether Harris was armed this morning. The two agents who fired are on routine administrative leave during the investigation.
×
Most recent Utah stories