Estimated read time: 2-3 minutes
This archived news story is available only for your personal, non-commercial use. Information in the story may be outdated or superseded by additional information. Reading or replaying the story in its archived form does not constitute a republication of the story.
Dr. Kim Mulvihill Reporting The Utah Jazz open their regular season tomorrow night against Golden State. Power forward Carlos Boozer will be on the floor, but his family won't be in the stands. Not yet, anyway.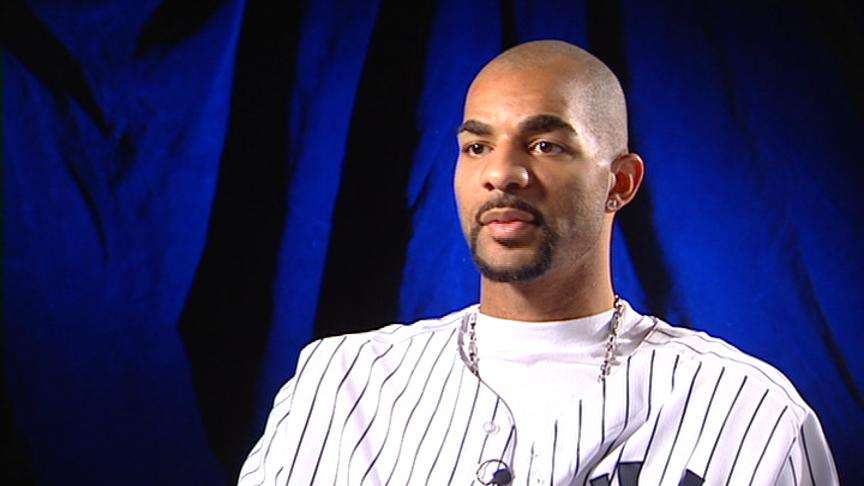 Boozer's 17-month-old son has sickle cell anemia, and he's getting treatment in Miami. Hope for him came with the birth of Boozer's twin sons in August.
The twins, who do not have sickle cell disease, presented a chance of a cure for their brother. Using umbilical cord blood from the twins, 17-month-old Carmani underwent a stem cell transplant. It could make all the difference in the world.
Lola and Sola Odesina share more than just being sisters. "It was just really difficult living with it, growing up with it, but I've become accustomed to it now," Sola said.
Both were born with sickle cell disease. "You're always constantly thinking, 'Is this going to be OK? Am I going to be alright?" Lola explained.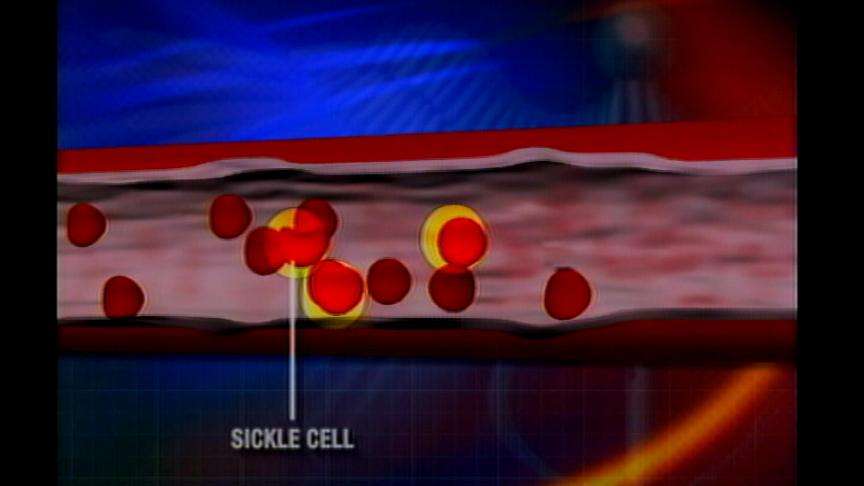 With sickle cell disease, red blood cells are sticky and shaped like sickles. They clump together and can get stuck in blood vessels, blocking the flow of blood. The pain can be excruciating. "It's extreme pain. It's not something that you really want to deal with. It's a continuous throbbing pain. It's not a pain that goes away. It can last for days and weeks. It's terrible," Lola said.
Dr. Jennifer Wright is a pediatric hematologist at Primary Children's Medical Center. She says there are triggers that can cause the red blood cells to sickle and cause symptoms: things like infection, dehydration, stress and strenuous exercise. The weather is also a factor. "If they live in a climate where it turns suddenly cold, sometimes in the mornings they will have more pain as the weather changes," Dr. Wright explained.
The altitude can also play a role. There's less oxygen in the air at high altitudes, and a lack of oxygen can cause the cells to sickle.
Besides causing pain, these blockages damage tissues and vital organs, and can lead to an early death. But, a relatively new treatment can change all that: a bone marrow or stem cell transplant. "It is exciting because you really can cure patients with a bone marrow transplant or an umbilical cord transplant, which is, right now, the only real cure we have to offer for this disease," Dr. Wright said.
Dr. Wright says new research shows using stem cells from umbilical cord blood is preferred, and she adds that while a transplant can be done at any age, the younger the better. "That's primarily thought to be because the younger you are, the less complications you've accumulated already from the sickle cell anemia, and so if you are healthier going into the transplant, it will be a safer transplant," she explained.
Things have gone well since the transplant was performed, and it's hoped the entire family will be here with Boozer by January or February of next year.
×
Most recent Utah stories