Estimated read time: 3-4 minutes
This archived news story is available only for your personal, non-commercial use. Information in the story may be outdated or superseded by additional information. Reading or replaying the story in its archived form does not constitute a republication of the story.
BOUNTIFUL — A World War II veteran from Bountiful has finally found the most important missing memories from his service. At 91-years-old, Jim Lamph now has all of the medals that he was due more than 65 years ago.
"It feels good to get what you know you deserved," Lamph said, choking back emotions and wiping away a few tears. "I felt they were short-changing me."
Most of his records were destroyed in a massive fire in 1973 at the National Personnel Records Center in suburban St. Louis, along with 1.5 million other files. But the Air Force also kept some of those records separately.
"It was my life," Lamph said as he looked at the line of medals and ribbons displayed in a shadowbox. "As it went through, it was my life."
He's proud of the display. Even though the medals themselves have never been part of his life, the array of military awards sparked memories.
"It really does," he said. "I can see the bombs falling."
His parents died before he finished high school, so he enlisted in the Army Air Corps at Fort Douglas in 1940, mainly for room and board. As the war intensified, his job as a parachute rigger took him to England, Italy and Japan.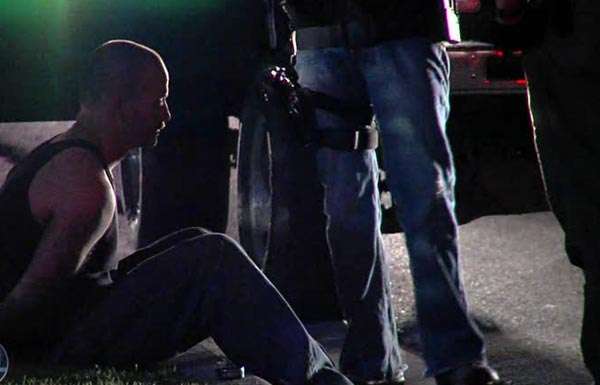 He spent more than two decades in the Air Force. But, he never got his medals.
Then, six years ago, his children urged him to track them down.
"They told me, 'Why don't you see if you can get the medals. We see people getting medals all the time, dad. Why don't you see if you can go and get yours.'"
So, he got to work.
"I wrote to everybody I knew, every record place I knew. It did nothing."
But, he never gave up. Lamph and his son estimate he spent about two hundred hours making phone calls, writing letters and following leads. Then he finally made some progress, and got the aid of a man in Clinton who helps veterans track down their records.
Last fall, he received the first five medals.
"These are earned medals, I was there," he said, choking up.
Three weeks ago, he got the rest. He said it's always been important to get the medals one day: the American Campaign Medal, the U.S. Army Air Corps Merit Medal and three medals for service in the Korean War.
"This is a big one for me," Lamph said, pointing to the European African Middle Eastern Campaign Medal. That medal represents all of his time in the European theatre during the war.
He also finally got a copy of his complete military records, and discovered he may need to make more room in the shadowbox.
"In this record that I got a couple of weeks ago, there's two more medals that I'm supposed to get, that I recognize."
Lamph is in great shape for a World War II vet, but he knows he won't live forever. He's simply glad he had a chance to see all of his medals in one place.
×
Photos
Most recent Utah stories