Estimated read time: 2-3 minutes
This archived news story is available only for your personal, non-commercial use. Information in the story may be outdated or superseded by additional information. Reading or replaying the story in its archived form does not constitute a republication of the story.
Ed Yeates Reporting One minute you have a house, the next it's gone. And with it, go things that may not mean much to someone else, but mean the world to you. There's now a growing trend among people to move memorabilia out of the home into more secure locations.
The California firestorms are yet another example of how an almost inconceivable disaster can snuff out your possessions, some of which are irreplaceable. In story after story over the past several days, people who return to what was once a house say they can rebuild, but what they can't do is replace.
That's why some are turning to a granite mountain cave in Utah's Little Cottonwood Canyon that, under a controlled environment, can't be destroyed or taken away from you by wind, fire, floods, earthquakes or theft.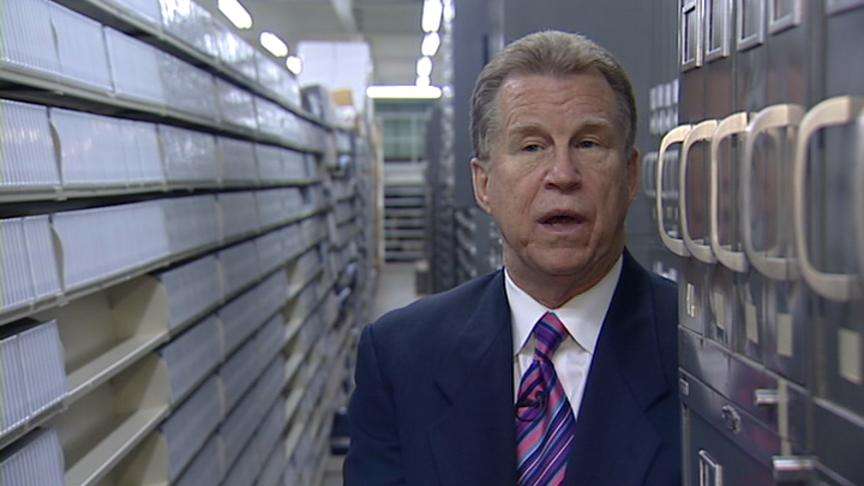 "A lot of times there are people that have passed away. This might be a special event that means something to you, your family. And if they're gone, they're gone," explained James Nowa of Perpetual Storage, Inc.
Nowa looks at photographs of a golf match involving Dwight Eisenhower and Richard Millhouse Nixon. The photos may not mean much to me or you, but for his client who took them many moons ago, before both presidents died, they're priceless. That's why he stores them here.
With people now recognizing, more than ever, that it's important to preserve what's important to them, private companies like Perpetual Storage have seen a 50 percent increase in business over the past 10 years. "I would say, right now, that we're at about 75 percent capacity. But, if you look at a photo album or something like that, it doesn't take up much room," Nowa said.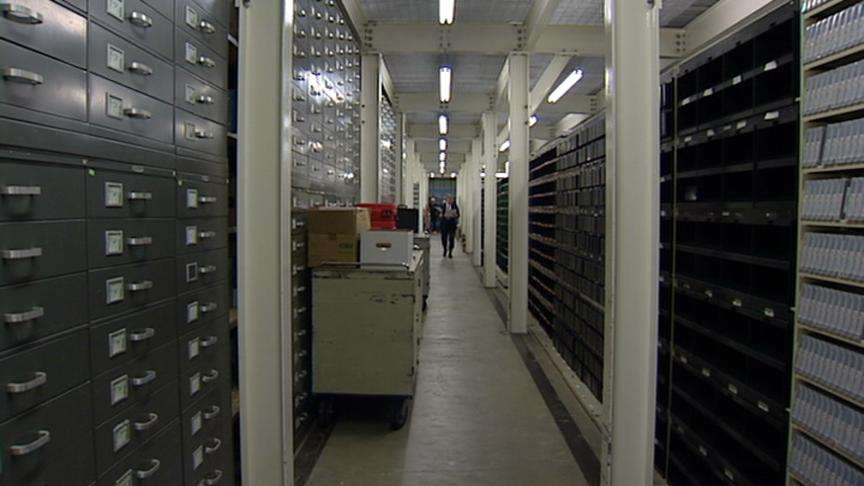 Some items not only mean a lot personally but financially as well. The vault has stored a Stradivarius violin, stamp and coin collections, Egyptian tapestries, Remington bronzes, a fossil fish collection worth more than $2 million, and much more.
Aside from personal storage, the vault also is now a major repository for business and health care records. Under new laws, if companies lose them, or if they're destroyed, executives can be fined or imprisoned.
×
Most recent Utah stories