Estimated read time: 9-10 minutes
This archived news story is available only for your personal, non-commercial use. Information in the story may be outdated or superseded by additional information. Reading or replaying the story in its archived form does not constitute a republication of the story.
WEST VALLEY CITY — Evidence collected by West Valley police more than two years ago was enough to charge Josh Powell, a Washington state prosecutor said Friday.
Susan Cox Powell's sister believes the same thing.
Search warrants unsealed Friday in Tacoma, Wash. — including an affidavit written by West Valley police — provide some of the strongest evidence yet that Josh Powell was responsible for the disappearance and death of his wife.
---
Based on the facts we now know, I can say the case against Josh Powell for the murder of Susan Powell is one we would have charged.
–Mark Lindquist, Pierce County prosecutor
---
Much of the evidence revealed in the search warrant came from the first three months of the investigation. Yet no charges were ever filed and 26 months later, Powell killed his children and himself.
Friday, West Valley police still weren't willing to call Josh Powell a suspect in his wife's disappearance and continue to call it a missing persons case after two murders and a suicide.
"Based on the facts we now know, I can say the case against Josh Powell for the murder of Susan Powell is one we would have charged," Pierce County prosecutor Mark Lindquist said Friday. "There is direct evidence, there is circumstantial evidence, there is motive, there is everything but a body."
Nearly eight pages of the first 18-page warrant — which was written to investigate the crimes of murder, kidnapping and obstruction — listed a slew of details that all points to Josh Powell.
Some of the information had not been previously released: Susan Powell's cell phone was found in Josh Powell's car; Susan Powell's blood was found in her home; a tarp, shovel and gas can were found in Josh Powell's car; and members of Powell's own family accused him of lying within hours of Susan's disappearance.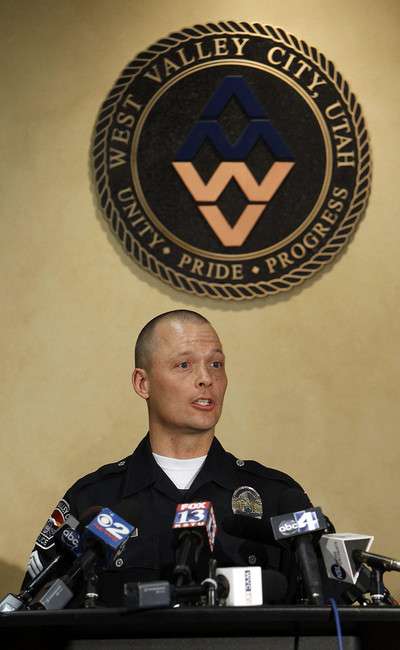 Pierce County is not the investigative or prosecuting agency in the case of Susan Powell. If charges are filed, the case would be prosecuted in Utah, not Washington.
West Valley police on Friday would not address questions outside of what was released in the search warrants, including whether there was enough evidence to arrest Josh Powell or whether they believed they needed to find Susan Powell's body before making an arrest.
"Anything specific to our investigation I'm not going to be able to address," West Valley Police Sgt. Mike Powell said. "Anything that might impede our investigation will not be discussed."
Pierce County sheriff's spokesman Ed Troyer said his detectives would have arrested Powell "a long time ago" if this had been their case. He said a detective in Washington state was aware of the details gathered and local authorities had been anticipating that Utah investigators would pursue an arrest.
"Obviously, it's frustrating," Troyer said. "We were always waiting for the phone call to go arrest him."
Search warrants served in Utah regarding the Susan Powell case remained sealed Friday. Because of that, Salt Lake County District Attorney Sim Gill could not comment about the case.
"We're looking to see what that means for us, but right now we can't comment on what's alleged in there because they still continue to be sealed under a court order in our jurisdiction," he said. "I don't know what, if anybody could say they would have caught Josh Powell. The thing that you need is sufficient evidence to prosecute and to gather that evidence as part of an investigation."
But while Utah authorities remained quiet about specifics into their investigation, a Pierce County judge Friday unsealed two search warrants served at the home of Josh and Steven Powell in Puyallup in 2011. Prosecutors did not contest the unsealing and the court hearing lasted less than one minute.
What the warrants reveal
Although the warrants that were unsealed were in relation to Steven Powell's voyeurism and child pornography charges, it was the information related to Josh Powell and the disappearance of his wife that garnered the most attention.
The original search warrant served in August of 2011 was to retrieve the handwritten diaries of Susan Powell from the home of Josh and Steven Powell.
According to the search warrant affidavit, it took Josh Powell four hours to get home after a panicked neighbor contacted him and told him his wife hadn't shown up for work, even though Josh was in Salt Lake County.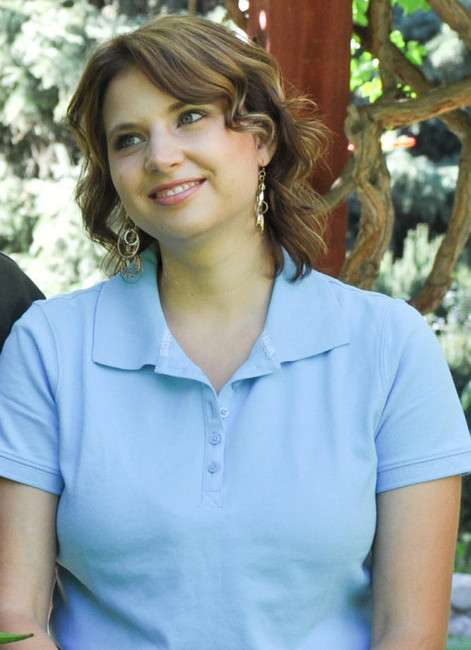 The documents say Josh Powell last used his phone on Sunday, Dec. 6, 2009, at 12:14 p.m. when he called his father, Steven Powell. Josh Powell's next mobile phone activity was not until Monday, Dec. 7, at 3:02 p.m. when a neighbor called and asked him where he was. About 30 minutes later, Josh left a voicemail message on his wife's cellphone asking if she needed a ride home from work.
But the warrant states Susan Powell's cellphone was in the center console of the vehicle Josh Powell was driving. It was missing the digital SIM card and Josh Powell did not have an answer as to why his wife's cellphone was in the car. The phone had been turned off.
Josh Powell's sister Jennifer Graves called him at 5:27 p.m. that Monday and asked him where he had been. Josh Powell told her he had been at work.
"When Jennifer Graves told Joshua Powell she knew he was lying, Josh Powell then changed his story, telling her that he was camping," the warrant states.
Police made contact with Josh Powell through Graves' cellphone at 5:45 p.m., but Powell didn't arrive at his residence until 6:40 p.m.
When he arrived, police questioned him about why he wasn't answering his cell phone. Powell told the officer he kept his cell phone turned off to preserve the battery and he didn't have a cell charger.
But the detective noted in his report that he "clearly saw Joshua Powell's phone sitting on the center consul plugged into a cigarette lighter phone charger," the warrant states.
Related:
Police found a generator, tarps, a shovel, a gas can and blankets in the vehicle Powell was driving, according to the warrant. He later told authorities he was testing out a new generator, that he thought it was Sunday and didn't call in to work when he realized it was Monday because he was afraid he would be fired.
Inside the house, police found two fans directed at a sofa. Powell said he had just cleaned it on Dec. 6, 2009.
Police also found blood on a tile floor area near a sofa.
"Forensic tests of this blood indicated it was Susan Powell's," the warrant states.
Susan Powell's purse was found in her bedroom with her credit cards, cash, identification and keys undisturbed.
On Dec. 8, 2009, Josh Powell rented a car at Salt Lake City International Airport after police seized his family's van. When he returned it, it had 800 miles on it. He also purchased a new cellphone that was activated in Tremonton, the warrant states. Police still don't know where Powell took the vehicle to rack up so many miles.
---
"Forensic tests of this blood indicated it was Susan Powell's," the warrant states.
---
Days later, Josh Powell called the daycare provider for the couple's two children and told her the children were not coming back "and she probably will not ever see them again." He canceled all of Susan Powell's future appointments with her chiropractor and provided a power of attorney to Wells Fargo that allowed him to empty Susan Powell's IRA accounts.
Josh Powell was also the beneficiary of several life insurance policies on his wife totaling $1.5 million, the warrant states.
When Josh Powell was interviewed by police, they said he was not cooperative. He voluntarily surrendered his cellphone, but the SIM card containing vital data was missing, Mike Powell said.
"We believe Josh intentionally removed that SIM card from the cell phone," he said Friday.
Other information revealed in the warrant:
The last phone call made or received from Susan Powell's cellphone was at 2:29 p.m. on Sunday, Dec. 6, 2009, when she called a friend. She was last seen at 5 p.m. by a friend whom she told that she was going to bed because she felt tired after eating a meal prepared by Josh.
One month after Susan went missing, the couple's oldest son, 4-year-old Charlie Powell, told a primary teacher "my mom is dead." Charlie also told an investigator that his mom went camping with them, but didn't come home. He did not know why.
Police found a safe deposit box containing a letter Susan Powell had written to her family dated January 2008 that said she did not trust her husband and that "if (she) die(s) it may not be an accident, even if it looks like one." The letter, which Susan had written she did not want Josh Powell to see, was titled: "Last Will and Testament for Susan Powell," according to police.
---
Police found a safe deposit box containing a letter Susan Powell had written to her family ... that said she did not trust her husband and that "if (she) die(s) it may not be an accident, even if it looks like one."
---
She asks in the letter that if something were to happen to her, Graves should be contacted.
"Susan did not trust Josh at all," Mike Powell said.
The warrant also outlined the contempt Susan Powell had for her father-in-law, Steven Powell.
"Susan states how she does not want Steven Powell involved in her life, her children's life and how she wishes Joshua Powell would eliminate Steven Powell from his life," the warrant states.
What happens next in the investigation
West Valley Police Chief Thayne "Buzz" Nielsen gave a press statement to the media Friday afternoon before leaving the room without taking questions. While he said he recognized there was great public interest in the case, he described the Susan Powell case as still "active" and one that needs to remain confidential in some areas.
Defense attorney Greg Skordas, a former prosecutor, believes West Valley police were very close to filing charges.
---
I'm sure (police) were very, very close. Why they didn't cross that threshold, we don't know. ... Perhaps they were even at a point they could have charged.
–Greg Skordas, Salt Lake City defense attorney
---
"I'm sure they were very, very close," he said. "Why they didn't cross that threshold, we don't know. ... Perhaps they were even at a point they could have charged."
Skordas said he's sure West Valley police and the DA's office wanted a solid case and the lack of a body delayed any charges.
But he doesn't fault the police for taking their time. Skordas said no one could have ever predicted that Powell would have killed himself and his two children the way he did. And as a defense attorney, he believes there is still a good argument that the case was purely circumstantial.
The two search warrants were served on the Puyallup home of Steven Powell and his son, Josh Powell, in August of 2011, and a subsequent search on Sept. 17, 2011.
Steven Powell's defense attorneys say the evidence collected from the Powell house should be thrown out because the search was unconstitutional, calling the effort by police nothing more than a "random fishing expedition style search."
Mike Powell denied those claims Friday, saying the search was done legally.
A hearing on the motion to toss out the evidence is scheduled for April 23. Steven Powell's trial is scheduled to begin May 7.
Powell, 61, has been in jail since September when he was charged with 14 counts of voyeurism and one count of possession of materials of minors engaged in explicit conduct. He is accused of taking pictures of two neighbor girls, then ages 8 and 10, through an open window into their bathroom without their knowledge in 2006 and 2007.
Jennifer Graves said she believes her father knows what happened to Susan. "Whether he helped to plan it or was just told after the fact I have no idea, but I'm certain he knows now."
Contributing: Emiley Morgan, Ben Wood, Associated Press
×
Photos
Related Links
Related Stories