Estimated read time: 3-4 minutes
This archived news story is available only for your personal, non-commercial use. Information in the story may be outdated or superseded by additional information. Reading or replaying the story in its archived form does not constitute a republication of the story.
WEST VALLEY CITY — Friends and family of Susan Cox Powell have been living with anxiety for more than two years. They always suspected her husband, Josh Powell, knew more than what he was saying.
Now, with the blood, the cell phone chip, the contents of the safety deposit box — all information made public Friday when a Washington judge unsealed search warrants involved in Steven Powell's voyeurism case — those friends and family members feel like they have convincing evidence of what Josh Powell did.
Related:
Chuck Cox, Susan's father, says the more he hears about evidence police collected at his daughters house, the more he's convinced she's no longer alive.
"We're pretty sure that our daughter is dead," he told a KING TV reporter in Washington Friday.
An upset Denise Cox, Susan's sister, wondered Friday from her home in Puyallup, Wash., why West Valley police didn't arrest her brother-in-law.
"The boys would be alive if they had done something sooner," she said. "I'm wondering why they didn't do anything two years ago. ... Somebody needs to be held accountable, but I don't know who."
She said she was not surprised by the evidence that came out Friday.
"I think that was enough to convict him. I think anyone would have convicted him," Denise Cox said.
Chuck Cox also expressed disappointment that Josh was not arrested, believing police had enough evidence to take Josh into custody "probably within a week I think."
---
Even though I believed for a really long timer that she's most likely dead, to know there's evidence of her being injured, that was hard.
–Kiirsi Hellewell, Susan's best friend
---
Cox participated with law enforcement in attempts to pressure Josh Powell into cooperating with police. "I told them several times it wasn't going to work," Cox said. "Unless he was in jail facing the charges before the judge, that's when he would have felt the pressure."
It was also tough for Susan's friends to hear about everything police knew, especially the blood in her house.
"That was hard to hear, because even though I believed for a really long timer that she's most likely dead, to know there's evidence of her being injured, that was hard," said Kiirsi Hellewell, Susan's best friend.
She too wonders whether all of it — the gas can, shovel, tarp — was enough combined evidence for police to arrest Josh Powell.
"That seems to prove to me that she was murdered and disposed of," Hellewell said. "It makes me pretty angry he was not arrested, and Charlie and Braden's lives could have been saved."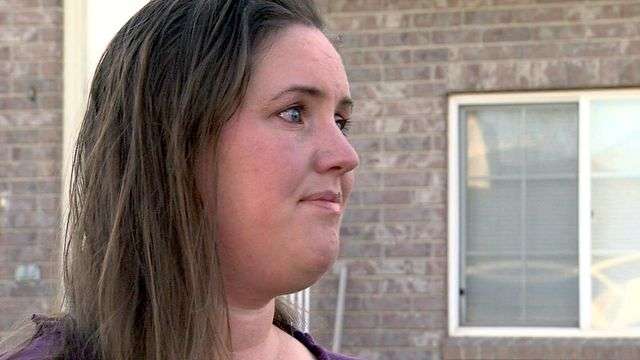 Most of the details released Friday were new to family and friends, but Jennifer Graves, Josh Powell's sister, said she's really not surprised.
"I'm kind of past the point of being shocked about anything, it was just another layer," Graves said.
The blood found on the tile, however, was one of those details Graves had not known.
"I think it's pretty clear in everybody's mind that Josh has done this and he's now killed himself and his children. I don't think he would have done that without making sure she's finished off, too," she said.
"Obviously all along it was enough for me. It was enough for me because I knew he was guilty all along," Graves said. "But does that mean it would have been enough for a jury to convict him? I don't know."
Finding Susan's body is really the only thing friends and family say will bring them closure. They feel Steven Powell is the key to that information and hope he will ultimately do what they feel is the right thing and talk to investigators.
×
Related Stories