Estimated read time: 2-3 minutes
This archived news story is available only for your personal, non-commercial use. Information in the story may be outdated or superseded by additional information. Reading or replaying the story in its archived form does not constitute a republication of the story.
Randall Jeppesen and Richard Piatt Reporting A new ad that claims school vouchers fail everyday Utah families has sparked a group of pro-voucher parents to speak up. Those parents say they are everyday families, sacrificing to pay for private schools.
Richard Green has four children, and all of them attend a private school. Green and his wife decided to make personal sacrifices to pay private school tuition, and they see the voucher program as a way to help make ends meet.
"We're not interested in a free ride. We're interested in some help. Sometimes all the sacrificing a family can do isn't enough," he said.
Green and other parents who gathered at Saint Francis Xavier Catholic School are now active in the pro-voucher movement, Referendum 1.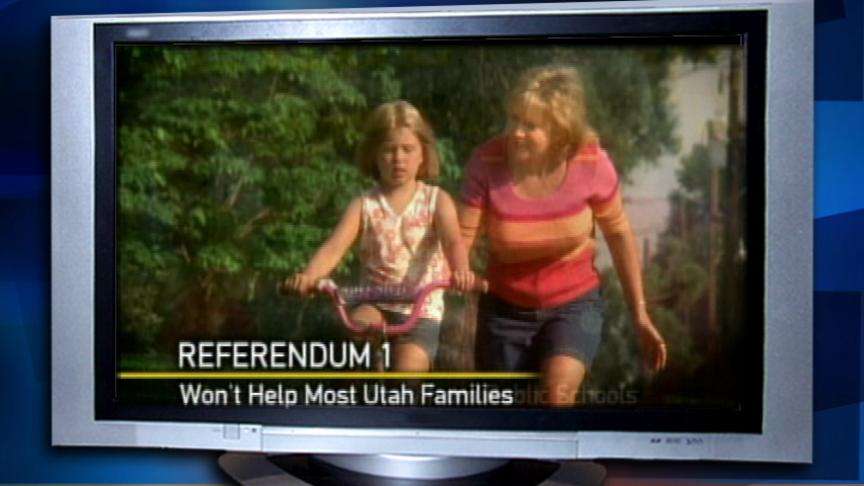 All of them say they're angry about this anti-voucher political ad, paid for by anti-voucher Utahns for public schools.
"Most of our students come from everyday families who can't afford private schools, even if they wanted to try school vouchers," the television commercial says.
These parents say they are everyday families, not super rich. Some of them are part of the fastest growing part of Utah's population: Hispanics and other minorities.
"I am minority, yet I'm smart enough to think for myself, and my kids go to private school. And I don't like the fact that they're spewing these lies," Desirae Carnahan said.
But Lisa Johnson of Utahns for Public Schools says the ads accurately point out that not every private school will accept the vouchers, and that even with the financial help, not every family can afford private schools. "It's important to understand the relative amount of the voucher compared to the average tuition. We want people to know that. There will be people who won't be able to come up with that amount of money, and it will probably be a large number of families," she said.
Another issue brought up at today's rally was that the pro-voucher group says it's hearing about an e-mail sent out by another group saying they would pay motivated individuals for going out and securing votes in favor of vouchers.
Parents for Choice in Education spokesperson Leah Barker says she hasn't seen the e-mail. "We're not really affiliated with the group," Barker said.
The Free Capitalist Project has since sent out a retraction saying their e-mail misrepresents their efforts, and they would never pay people to vote.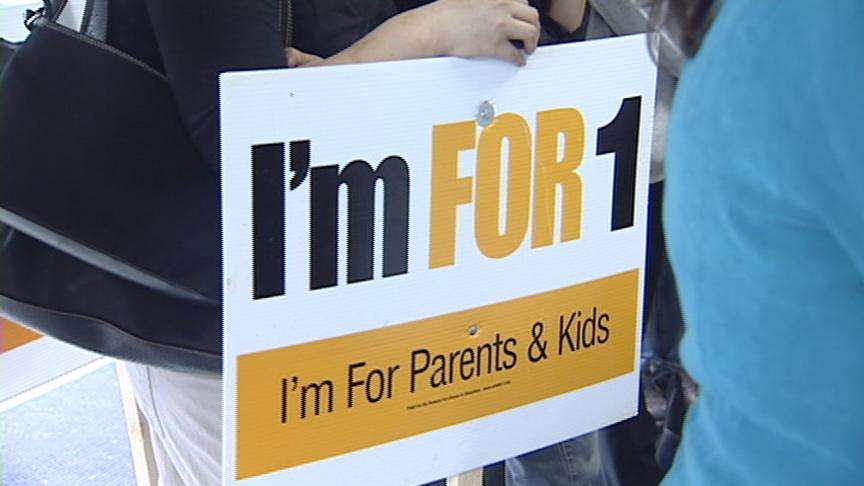 The battle over school vouchers is a battle over the facts, but it's also an emotional fight. So far, both sides have spent a lot of money on advertising to try and sway your vote. It's expected to get more intense between now and Election Day.
Eyewitness News will host its own Conversation with the Candidates Forum about school vouchers on Oct. 24 at 6:30 p.m.
×
Most recent Utah stories