Estimated read time: 1-2 minutes
This archived news story is available only for your personal, non-commercial use. Information in the story may be outdated or superseded by additional information. Reading or replaying the story in its archived form does not constitute a republication of the story.
Gene Kennedy ReportingA startling sight today at Airport No. 2 in West Jordan: a single-engine plane went up in flames. The pilot was the only in the plane.
The tail was severed from the plane, and the passenger area where four people can sit was charred. The plane never crashed. In fact, it never even took off.
West Jordan Battalion Chief Roger Broome said, "I'm not sure if it was having mechanical problems or if it was just a general service, but he was taking it out to make sure the repairs he had made were working for him."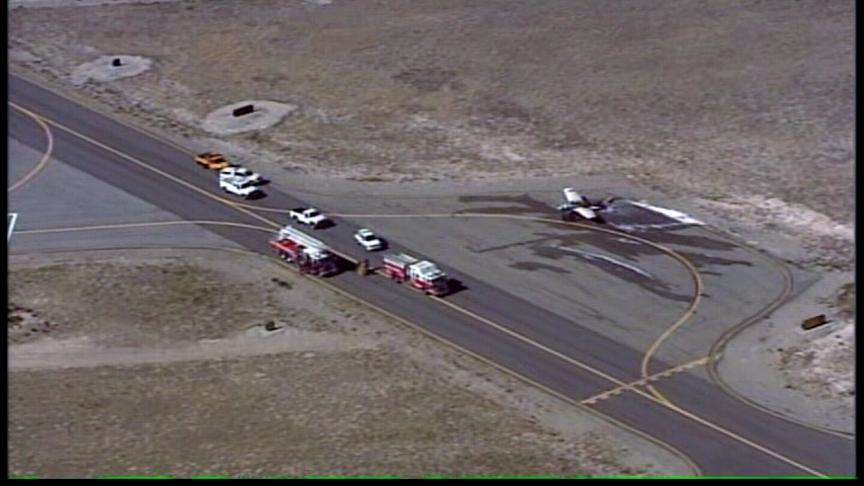 But when he was taxiing on the runway, things turned dramatic. Broome said the pilot smelled smoke in the passenger compartment and stopped the plane. When he jumped out, the single-engine plane went up in flames. Luckily, the pilot parked it near the end of the runway.
"I think the pilot did exactly what we hoped he would do. It was away from structures, away from other planes. It was away from the runway, so it didn't interfere with any other aircraft; so we really think he took safe action on this," Broome said.
The pilot walked away from his scorched aircraft unharmed. The plane, which the pilot uses to give flight lessons, is now a lost cause. It suffered $50,000 to $60,000 in damage.
The fire department says the National Transportation Safety Board will take over the investigation and determine what caused the fire.
According to the fire department, the pilot has said he thinks there was a problem in the engine compartment.
×
Most recent Utah stories