Estimated read time: 2-3 minutes
This archived news story is available only for your personal, non-commercial use. Information in the story may be outdated or superseded by additional information. Reading or replaying the story in its archived form does not constitute a republication of the story.
BOUNTIFUL -- Last March, Julene Weaver gave birth to her daughter Sarai in her home, the first of her three births carried out that way. Her sister and a close friend encouraged her to do it after their experiences with home birth.
"We don't enjoy being in the hospital and, so, we wanted to have it at home where we're more comfortable and more relaxed," Weaver said.
More American women are choosing to bring their babies into the world at home, instead of a hospital. [Accordin g to the Centers for Disease Control](< http://www.cdc.gov/nchs/data/databriefs/db84.htm>), home births have risen 29 percent between 2004 and 2009, and 36 percent for non-Hispanic white women. They are more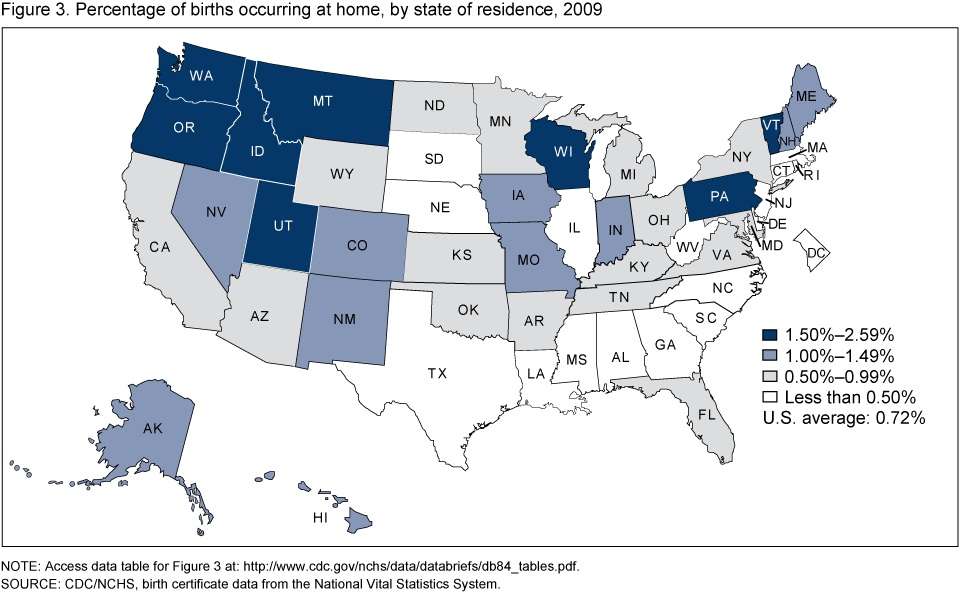 Home births between 2004 and 2009
In the U.S.
29 percent increase in U.S.
36 percent increase for non-Hispanic white women.
1 in 90 births for non-Hispanic white women is now a home birth.

Home births are less common among women of other racial or ethnic groups.

More common among women 35 years and older.
0.2 percent of births are at home in Louisiana and Washington D.C., the lowest rate in the nation.
2.6 percent of births are at home in Montana, the highest rate in the nation.
common among women aged 35 and older, and among women with several previous children. A generation ago, mainstream Americans considered home births odd or counterculture. The CDC reports that between 1990 and 2004 they were on the decline. Now more mothers see it as an attractive alternative to the atmosphere of a hospital.
Two midwives who only accept low-risk pregnancies attended. Julene and Lance Weaver of Bountiful say they came prepared for complications and with I.V. equipment and medications.
"We're less than five minutes away from a hospital and if anything goes wrong we can get there," Lance said.
The baby was born in a birthing pool in the living room. Their other children and family members were soon welcomed into what they describe as a warm atmosphere.
"Doctors and the nurses, everyone at the hospital is so nice, but it still seems kind of industrialized," Lance said. "You just feel like you're kind of a number on the assembly line."
The midwives make sure that after the birth the family, particularly the mother, are taken care of as well.
"I know a lot of people don't want to have their babies at home because they don't want to clean up the mess, but they stayed for several hours afterwards and cleaned everything up and there was nothing we had to do," Julene said. "Afterwards, I just got to pop into my own bed and go to sleep."
The American College of Obstetricians and Gynecologists does not support planned home births because doctors believe hospitals and birthing centers are the safest settings, however, last year they released a statement saying they respect the right of a woman to make a medically informed decision.
×
Photos
Related links
Related stories
Most recent Utah stories