Estimated read time: 5-6 minutes
This archived news story is available only for your personal, non-commercial use. Information in the story may be outdated or superseded by additional information. Reading or replaying the story in its archived form does not constitute a republication of the story.
SALT LAKE CITY -- Canadian freestyle skier Sarah Burke succumbed to injuries Thursday morning that she sustained in a fall Jan. 10 while training in the superpipe at Park City Mountain Resort.
University of Utah officials confirmed in a statement that Burke passed away at 9:22 a.m. surrounded by her family. As a result of the fall, she suffered a ruptured vertebral artery, one of the four major arteries supplying blood to the brain. The rupture of this artery led to severe bleeding. Emergency personnel performed CPR at the site of the accident, during which time she remained without a pulse or spontaneous breathing, the statement said.
She remained in a coma and on life support from the time arrived at the hospital. Doctors conducted numerous neurological examinations and tests and revealed that Burke had sustained severe, irreversible damage to her brain due to lack of oxygen and blood after the cardiac arrest, the statement said. In accordance with her wishes, her family donated her organs "to save the lives of others."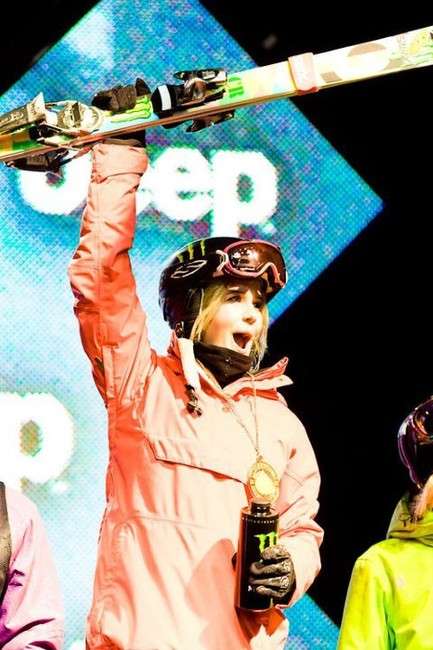 The family expresses their heartfelt gratitude for the international outpouring of support they have received from all the people Sarah touched.
The family will not be making any other public comments about Sarah's accident.
With her death, the world loses a world-class athlete, a tireless advocate for women's athletics and a kind and generous soul.
"What defines Sarah now is what has always defined her," said Canadian Freestyle Ski Association CEO Peter Judge. "She was always very gregarious, very outgoing and popular with those around her. She is very giving in terms of her time, especially in the sport."
Burke fought fiercely for the sport's inclusion into the Winter Olympics. Last spring her efforts were recognized when the IOC announced ski superpipe would be included in the 2014 Winter Games in Sochi, Russia. Burke said it was the fulfillment of a life-long dream.
"In many ways, Sarah defines the sport," Judge said. "She was one of the first people to get into the pipe and bring skis to the pipe. She's always been very dedicated in trying to define her sport, and it's never been about just winning. It's been about pushing the limits. She's always been more concerned about making herself the best, rather than comparing herself to other people."
On her website (www.sarahburkeski.com), Burke described how she was one of the first women to compete in the sport.
"I was often the only girl at the comps and competed against the boys for the first few years," shes writes on the website. "I got my first sponsor when I was 17 (years) old. I had skipped training for Junior Nationals in Whistler and went off skiing in the park. Before I knew it I was traveling and competing all over the world. Ten years later I am still doing what I love and riding for the best companies out there. I have taken countless crashes and broken many bones but I love skiing more and more every year and plan to do it as long as I am enjoying it."
Burke is described by teammates, coaches and friends as friendly, outgoing and extremely generous. She married fellow freestyle skier Rory Bushfield on Sept. 25, 2010. Bushfield and her family had planned to address the media at a press conference on Monday, Jan. 16, but it was cancelled as doctors continued to run tests on Burke's brain function after surgeons repaired a vertebral artery that caused intracranial bleeding the day after her accident.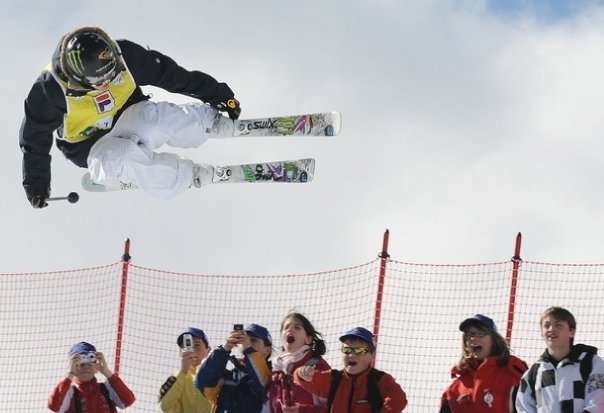 Burke was the first woman to land a 1080 in competition, which is three full revolutions. She is the defending Winter X Games champion and planned to defend that title at the 2012 X Games in Colorado later this month.
She was loved and admired by even those who competed against her.
"She was the first woman to try to compete in this sport and did so against the guys," said Jen Hudak, who is a member of the U.S. Freestyle Team. "Sarah was certainly a pioneer and a large part of why our sport is now in the Olympic Games."
Women have struggled for acceptance within the sport, and have worked tirelessly for the opportunity to compete in the same number and types of competitions that are open to the men.
"This sport is male-dominated and I think that has made the women's freeski community a bit closer," said Hudak. "Together we felt that we could prove to everyone that we were talented and fun to watch. That's what this sport is about — performing and loving what you do. Actions speak louder than words. Sarah embodied all of that and was our leader in doing so."
Burke said on her website that she planned to compete in just a few select events this season — including the X Games ?— but that her plan was to prepare to represent her country in the Olympics in 2014.
"I plan to stick around for the 2014 Olympics so don't be thinkin' I am going anywhere!" she wrote. "I am really looking forward (to) skiing pow with my friends and pushing my boundaries. I would never have imagined that a girl from little ol' Midland, Ontario, would be where I am today. So always dream big … you can make it happen."
Email: adonaldson@desnews.co m
---
*ksl.com has not verified the accuracy of the information provided with respect to the account nor does ksl.com assure that the monies deposited to the account will be applied for the benefit of the persons named as beneficiaries. If you are considering a deposit to the account you should consult your own advisors and otherwise proceed at your own risk.
×
Related links
Related stories
Most recent Utah stories