Estimated read time: 1-2 minutes
This archived news story is available only for your personal, non-commercial use. Information in the story may be outdated or superseded by additional information. Reading or replaying the story in its archived form does not constitute a republication of the story.
Courtney Orton ReportingWest Valley police are looking for a teenage girl. Officers say she's one of four people who went on a crime spree throughout West Valley City overnight.
Three teenage boys are in custody after police say they and the girl stole cigarettes from a 7-11, smashed a car windshield with a baseball bat, and robbed a man at a bus stop.
Police say they don't know what motivated the teens.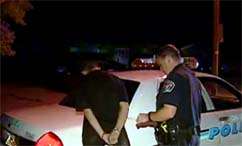 Sgt. Bill Merritt of the West Valley Police Department said, "I don't know if it started out as a joke. I don't know if it started out as ... they were betting each other, or maybe they were just kidding each other. I have no idea. Hopefully the detective that's interviewing will be able to determine what their motive was."
It started at a bus stop, where one of the teens allegedly assaulted a man with a bat and took off. A few minutes later, police say two of the teens distracted a 7-11 clerk while the other two stole cigarettes.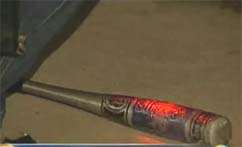 And sometime in between that, they allegedly smashed a car windshield with the bat.
Detectives soon spotted the car the teens were driving. The suspects jumped out and started running. K-9 units found three of the teens hiding in a shed a few blocks from where they had ditched the car, around 4000 West and 4500 South.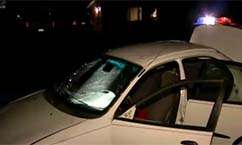 Police are still looking for that fourth suspect, believed to be a female. Officers tell us the four could face some very serious felony charges.
Police say the teens are also suspects in several other crimes committed overnight along the the west side of the valley.
×
Most recent Utah stories