Estimated read time: 2-3 minutes
This archived news story is available only for your personal, non-commercial use. Information in the story may be outdated or superseded by additional information. Reading or replaying the story in its archived form does not constitute a republication of the story.
SALT LAKE CITY -- University of Utah students are breathing easier after an accused campus groper was arrested and charged last Friday. The man made his first court appearance Wednesday.
News of a man sexually assaulting women last month had many on edge. Charges against the man reveal more details of the crimes, which became more and more brazen.
Last summer, a woman spotted Gary Fotheringham in a women's restroom on campus. Officers arrested him for voyeurism at the time, but last month he was back again, only much more aggressive, according to court documents.
"You hear the stories on TV about it happening, but you never, ever think it's going to happen around here. It does and it really makes you think," said U of U student Duilin O'Gorman-Hoit.
Safety has been top of mind for her after she heard reports about Fotheringham.
"There's a lot of times when I'm walking alone on campus and I have a can of pepper spray with me, but there's only so much I can do," she said. O'Gorman-Hoit was relieved to hear campus police arrested Fotheringham on Friday.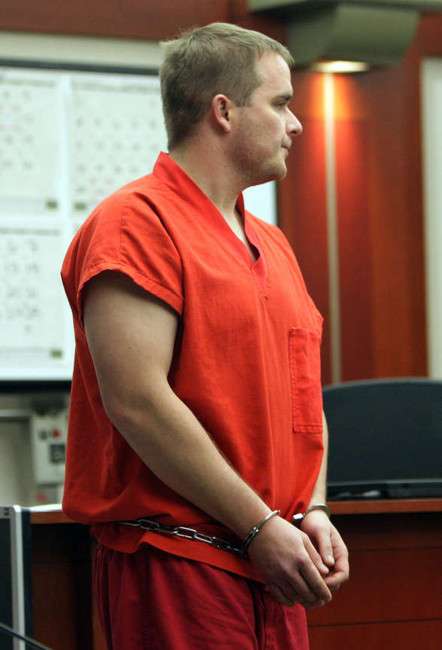 Court documents say that on Nov. 4, Fotheringham watched two women change clothes in a Marriott Dance Building locker room. Later that afternoon, he allegedly fondled a woman who was sitting on a bench.
The attacks got more brazen after that. Prosecutors say Fotheringham grabbed a woman from behind and pinned her up against her vehicle and fondled her over her clothes. The victim said that as she resisted, the man began to laugh and attempted to take off her pants. She yelled for help as the man picked her up and carried her to the grass nearby. He ran off when two people came near them.
An hour later, he approached a woman as she got in her car, and sexually abused her. The victim bit his finger, yelled for help and set off her car alarm.
University Police say that five days later, they got information that Fotheringham could be the suspect but it took them three weeks to build a case against him.
"You would think with all the people on campus, there wouldn't be someone running around trying to get girls, so I was very concerned," said Turquosia Brown, another U. student.
Last July, police arrested Fotheringham for trying to take cell phone video of a woman. He got a suspended jail sentence and 12 months of probation. Students hope he goes to prison this time.
"I would think that a second time offender would hopefully have stricter consequences," O'Gorman-Hoit said.
Fotheringham is charged with misdemeanor voyeurism and three counts of forcible sex abuse, which is a felony. If convicted, he could spend up to 15 years in prison for each felony charge. He will be back in court on Dec. 19.
Email: [syi@ksl.com](<mailto: syi@ksl.com>)
×
Photos
Related links
Most recent Utah stories