This archived news story is available only for your personal, non-commercial use. Information in the story may be outdated or superseded by additional information. Reading or replaying the story in its archived form does not constitute a republication of the story.
BIG COTTONWOOD CANYON -- Week two of our Great Snow Escape takes us up Big Cottonwood Canyon to Brighton Ski Resort. It made Ski Magazine's top 10 list in three categories this year: best snow, best access and best value.
Brighton is one of the closest resorts to the Salt Lake Valley - it's only a 20-minute drive up Big Cottonwood Canyon. It averages 500 inches of snow every winter and appeals to beginners and experts -- those who like to stay on the groomed trails and those who prefer a more "white-knuckle" experience.
Skiers and boarders love Brighton for its light, fluffy snow and its diverse terrain. Larry Barlage said, "(I) like the view and what you get to ski from the top. I don't know if anybody in Utah can beat it."
Amanda Doyle, the resort's media coordinator, said, "You just have to get out there and go explore because there really is something for every ability of skier or boarder."
With 66 runs, 1,100 skiable acres and 1,800 vertical feet all accessible by high-speed quads, Brighton appeals to locals and out-of-towners. But the resort works hard to cater to Utah families.
"I think we're best known for a family, fun and relaxed atmosphere," Doyle said. "A lot of our locals we treat like family, they've been with us so long."
Brighton's Beginnings
The resort is named after landowner William Stewart Brighton, a Scottish immigrant and Mormon pioneer who moved here in the 1850s. The Brighton family opened a large store and built the Brighton Hotel. At that time, Brighton was the shortest route between mining towns Park City and Alta.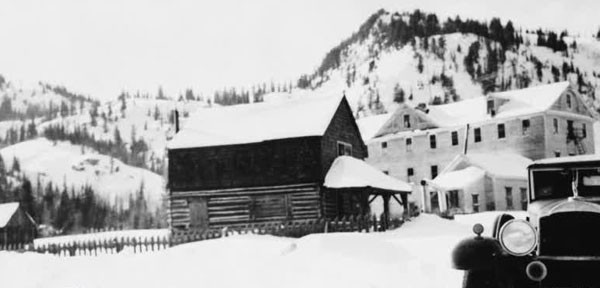 In the 1920s, the Wasatch Mountain Club began climbing over the ridge tops from Park City to ski down into Brighton. A decade later, the club and one of its skiers built the first rope tow and T-bar lift at Brighton. But World War II slowed things down.
"Then a butcher - Zane Doyle - from Hill Air Force Base, had a vision during those years for the Brighton area," Doyle said.
In the 1940s, Zane Doyle erected the Millicent chair lift, and business took off. Ticket prices then - 50 cents for a single ride; $3 for a daily pass.
In the 1950s, Doyle operated Brighton with his father-in-law and later owned it. In the 1980s, the Doyles sold the resort, but their family still remains in management today. Amanda Doyle is Zane's granddaughter-in-law.
---
This isn't the place to find fancy lodges, luxurious amenities or gourmet food; here, it's all about the snow and the sport.
---
Brighton regulars love the local feel and family appeal. They also appreciate what the resort is all about -- the basics. This isn't the place to find fancy lodges, luxurious amenities or gourmet food; here, it's all about the snow and the sport. And that keeps prices down.
Tonya Brighton said, "Our daily lift ticket is one of the most affordable. But even our Learn to Ski programs are very, very affordable. Kids 7 and under ski free."
Brighton is well known for its ski and snowboard school. It features private lessons and daily group classes for Utahns of every ability, with special classes for kids, women and seniors.
"We strive to be the place that you learn to ski and then bring your kids to learn to ski," Brighton said.
Preparations underway for opening day
Brighton hasn't announced an opening date yet, but employees are busy getting ready for the season.
An air compress gun shoots a line over the chair lift to set up a harness and rescue people stranded in the air, as part of Brighton's lift evacuation training. One by one, employees on the chair lift are harnessed up and taken down.
---
We strive to be the place that you learn to ski and then bring your kids to learn to ski.
–Tonya Brighton
---
David Farmer, the Brighton lift supervisor said, "Worst case scenario, we would have to use this to get the public off. Hopefully we would never have to do that. The time we did do that, we got I think almost 200 people off in under a couple hours."
The lifts and snowcats are getting tuned up, the ski patrol is in training and snowmaking is in full swing. Crews began making snow last week and they're now creating it 24/7, as long as the weather is cold. This year Brighton invested $500,000 in snowmaking upgrades.
Brandon Dodge, of the resort's snow safety team, explained, "This year we've made a monumental change. We're taking water out of the Twin Lakes Reservoir, increasing snowmaking capacity onto the Millicent side of the mountain. It's going to make for better snow, earlier openings, and it's going to allow us to open more terrain."
Brighton says those beginning-of-the season riders are definitely going to notice the added snow this year. In fact, employees say it's going to double their snowmaking terrain.
Top Terrain Parks
One of the big draws to Brighton is its terrain parks - it has four of them, starting at the very top of the Crest lift coming down.
The terrain parks are areas designated for freestyle riders and skiers. They're full of jumps, jibs and rails. They also boast a 450-foot long half-pipe. Brighton employees say it's the best terrain park in the Cottonwood canyons because it has the most features and the only halfpipe in the area.
The park has been ranked one of the top in the country, and pro athletes love to use it. But so do young kids, who constantly want to try something new and aren't afraid to get hurt.
Jared Winkler of Brighton marketing said, "Some of the tricks you see in the terrain park goes anywhere from kids just first-time learning how to slide across a box, to spinning crazy amounts of spins."
Practicing tricks and having fun is what it's all about. Some people come to Brighton exclusively for the jumps and lifts. Others head to the terrain park if it's not a great powder day on the slopes.
Night Skiing
If you love to ski or board but a day pass is just too expensive, a great option at Brighton is night skiing. It's a lot more affordable and provides a unique atmosphere.
Farmer said, "It's lit up really well and it's kind of fun because you can see out in the wilderness, and you wonder if Sasquatch is going to come find you. It's a whole different game and it's a lot of fun."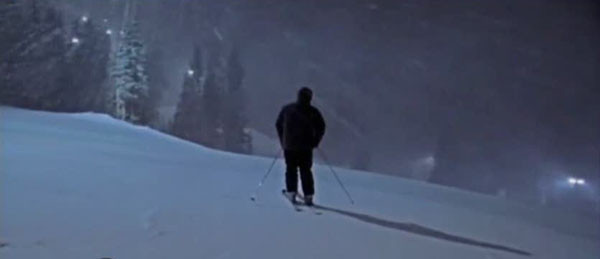 Brighton has the most night skiing terrain in all of Utah with 22 runs on more than 200 lighted acres. Some believe it's the largest night skiing anywhere in the West.
Night skiing runs from 4 p.m. until 9 p.m. Monday through Saturday. Three lifts run during that time, and part of the terrain park stays open at night. Night skiing brings in a whole new crowd of adults and students who can't miss classes and work during the day.
"We have family groups that come up, scouting groups that come up. They come up and do potluck in the parking lot and they make a go of it. They have a great time," Farmer said. "It's tailgating party 101."
Brighton's night skiing costs about half as much as a regular day pass. Coupons often are available at businesses and radio stations. The best thing to do is check the Brighton website and look at the events calendar. You can almost always find a deal.
Family Appeal
The resort bills itself as very family-friendly. It's not unusual to see families who have skied the resort for decades passing the love for Brighton down through the generations.
At the Brighton Lodge, Larry, Marc and Brayden Barlage work side-by-side starting a fire. The three generations are used to a team effort. They and their wives often hit the slopes together.
75th Anniversary Specials
Opening Day Festivities
2 tickets for $75
Live DJ, food samplings, prizes
Brighton Quad Wednesday Charity Promotion
Receive $20 lift ticket if you bring:

$10 toy on Dec. 7 (Toys for Tots)
Coat or warm gloves on Dec. 14 (Road Home)
Bag of non-perishable food on Dec. 21 (Utah Food Bank)

Brighton Maverik Twilight Thursdays
Present Maverik Adventure Club card for half price Twilight Skiing
12:30 - 9 p.m.
$31
Every Thursday
Brighton X96 Friday Nights
Present X96 loyalty card for 1/2 price night pass
4-9 p.m.
$17
Every Friday
Larry explained, "The five of us ski here many times during the course of the season. We really enjoy it. It's a great place."
After moving to Utah in the '80s, Larry fell in love with Brighton's powder. "We are the highest altitude, and as a result of that altitude, we get great snow," he said.
Over time, Larry, Marc and their spouses all signed up for the volunteer ski patrol.
"We patrol at least 18 weekend days and four nights a year," Marc said. He has now taught his 10-year-old daughter Brayden a love for the sport.
"The first time I got on skis was probably when I was 2," she said. Now she and her dad ski almost every afternoon and Friday night together. Her grandfather, Larry, says he just tries to keep up. "She skies very well," he said.
At Brighton, each family member can ski their own level of trails without abandoning the group.
"Every one of us can ski and do what we want to do and we're in sight of the other person," Larry said.
This family loves the resort so much, Marc and his wife Kristen chose to get married here. " We noticed the people coming up as guests, they were just floored with this place," Marc said.
And so are they! The family takes advantage of every opportunity to hit the slopes, even in costume. In December Larry's wife dresses up as Mrs. Clause, Brayden as an elf, and they hand out candy canes.
----
×
Photos
Related Links
Related Stories