Estimated read time: 2-3 minutes
This archived news story is available only for your personal, non-commercial use. Information in the story may be outdated or superseded by additional information. Reading or replaying the story in its archived form does not constitute a republication of the story.
SALT LAKE CITY -- Utah has already placed a ban on the substance "spice" which some people were using to get a marijuana-like high. Now lawmakers are looking to add some major restrictions as smoke shops look for ways to get around the spice ban.
Lawmakers had hoped that smoke shop owners would have just pulled spice - and anything like it - from store shelves once the ban was put in place. Instead, some stores have just tried to find a way around the law.
Rep. Paul Ray, R-Clinton, says some smoke shops and convenience stores are claiming their newly engineered types of spice are legal under Utah law because it has a new molecular design. Ray says they wrote the law to ban the base chemicals, and all these new types of spice are still illegal. And he's ready to start cracking down.
"We've worked and we've worked and they just keep trying to go around the law," said Ray. "So I think it's time we show them for the actors that they are - and they certainly don't have our children's best interest in mind. They could really care less about society. They're worried about making a quick buck."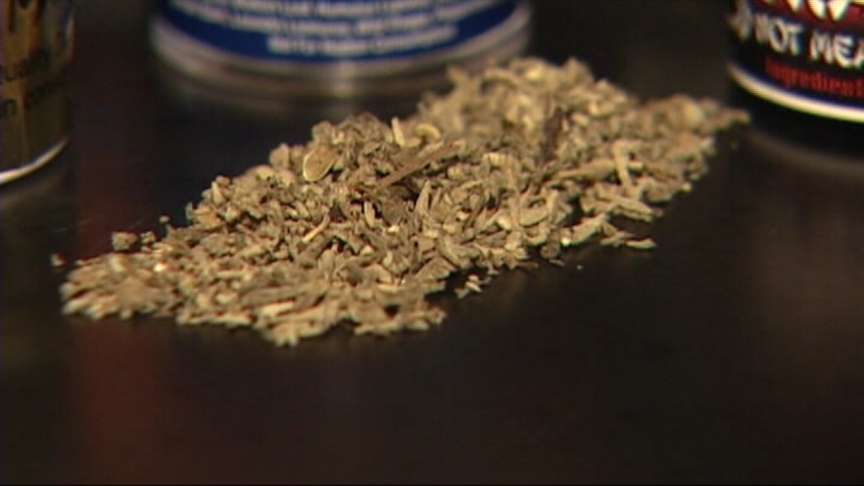 Ray says he expects some smoke shops and stores that sell tobacco to fight back against his bills. But he says he's ready to go to war and this is a battle he's ready to fight.
"We are waging a war against those guys. We've given them every opportunity to fall within the guidelines of the law and they are refusing to do that," he said. "So, if we want to call it a war or whatever, I'm certainly geared up to go to battle against these guys if they don't want to act appropriately and have the best interest of our children in mind."
Ray also wants to put more restrictions on stores that entice and sell tobacco products to minors, such as putting e-cigarettes next to the candy section. And he's going to release a series of bills he calls the Youth Protection Act.
He wants to increase tobacco licensing fees to help cover the cost health departments incur when they check stores to make sure they're following the law. Ray wants a law that would make it illegal for anyone under the age of 19 to go into a smoke shop where the tobacco products are only legal for adults.
He also wants tougher penalties for store clerks and store owners that don't follow tobacco and spice restrictions.
Email: [rjeppesen@ksl.com](<mailto: rjeppesen@ksl.com>)
×
Related stories
Most recent Utah stories