Estimated read time: 2-3 minutes
This archived news story is available only for your personal, non-commercial use. Information in the story may be outdated or superseded by additional information. Reading or replaying the story in its archived form does not constitute a republication of the story.
Keith McCord Reporting One of Utah's most knowledgeable and respected political figures has died.
J.D. Williams, who was a political science professor at the University of Utah for four decades, died of cancer Monday night.
Williams was a mentor to many political figures. Over the years, candidates and reporters alike called him for advice and perspective on various political issues.
Respect, passion and love for his country are just a few of the virtues people are remembering him for.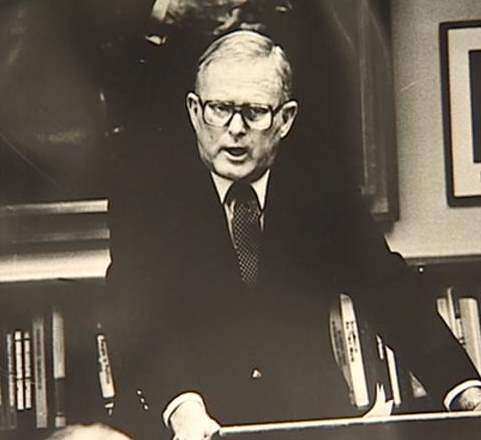 Williams would probably disagree about some of the thoughts and opinions that were said about him today. "He was the most captivating human being in front of a classroom that I've ever known," recalled Salt Lake County Commissioner Randy Horiuchi.
Attorney Pat Shea said,"He had a passion and he had brilliance..."
And former Salt Lake City Mayor Ted Williams said,"He loved the American system of politics. He loved the Constitution. Everything he said about it he just draped bunting all over it. We love him for it."
Williams started teaching political science at the University of Utah in 1952 and spent 40 years there. He had a knack to take a subject that some might find a bit bland and turn it into a fascinating topic of discussion.
Horiuchi was one of his students in the '70s. "He liked politics and he liked to get involved, but he loved the classroom and he loved the kids. He wanted them to be motivated, and that was his real magic in this world," he said.
From Martin Luther King Jr., to Hubert Humphrey, to Karl Rove, Williams loved to talk about the Constitution and debate the most controversial political issues of the day.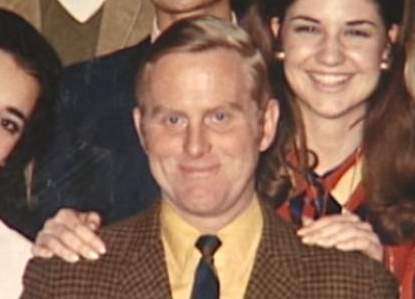 If someone had a different opinion he wanted to hear it. "His greatest talent was to be absolutely convinced that he was right on everything, in his opinion. But when it came to you, of want to be a republican, if you wanted to argue with him he honored it. He loved it. He just wanted you in the game," Wilson said.
In 1965 Williams was named the founding director of the Hinckley Institute of Politics, and over the years attracted many political heavyweights to come and lecture.
That's part of his legacy for sure, but many say his real strength was his ability to get people involved. "We are in dire need of more people who J.D. has affected in a positive way. And my worry is who's the next J.D. in our generation?" Shea said.
Williams was not afraid to speak his mind. He was one of the early one's to call for the impeachment of Richard Nixon.
Williams died Monday at the age of 81. The university will hold a memorial service for him on Sept. 22.
×
Most recent Utah stories