This archived news story is available only for your personal, non-commercial use. Information in the story may be outdated or superseded by additional information. Reading or replaying the story in its archived form does not constitute a republication of the story.
Debbie Dujanovic ReportingHe became her, and when no one would undo the mess, they called us. Could what happen to this two-year old, happen to your child?
To an identity thief, they're the perfect victims, a child too young to check their credit. This is an investigation into how a two-year-old girl became a 38-year old man.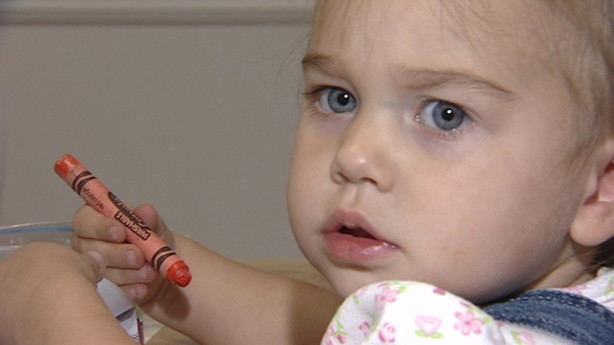 Arrested! Felony Charges! Booked in jail. Our investigation closed. Where it begins exposes a growing problem for parents of young children.
Camber Lybbert, Tyler's Mother: "She's basically got two loans out on her social security number. And I believe a credit card out, she's got 15-thousand dollars in debt."
On paper, two-year old Tyler Lybbert doesn't exist, 38-year old Jose Tinoco does. During our three month investigation, we watched Tinoco go about life in Orem. Meanwhile, in Draper, a mom fell deeper into her daughter's identity theft.
Camber Lybbert: "He's registered everything to her number, so he's pretty much become her without the name. "
She couldn't fix it so she filed a report with Draper Police and weeks went by.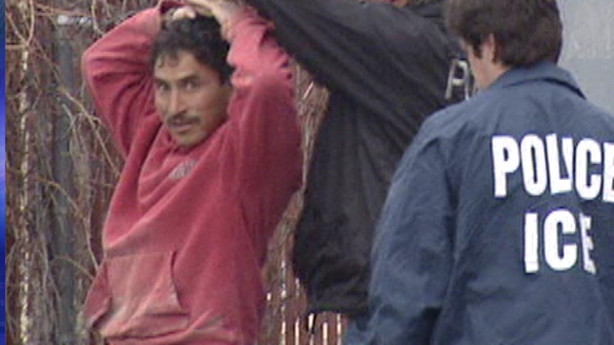 When nothing happened, she called Eyewitness News. Could we stop the man she was certain had stolen her baby's identity? We contacted federal sources, who teamed up with the Utah Attorney General's office. Last week an arrest was made.
With our camera rolling, Tinoco was taken into custody by a State Investigator and an immigration officer. The charges against him include communications and identity fraud, plus forgery.
The theory is that little Tyler was born into ID theft, her number randomly made up before she was conceived. ID thieves play the odds. Half of all social security numbers haven't been issued. They make one up and put it to use. Later, a newborn is assigned that number and inherits the debt and red tape.
The Lybbert's say it was a fluke. Tinoco tried to get a loan at their bank and an employee spotted a problem.
Tyson Lybbert, Tyler's Father: "It's very difficult to know something is happening to your child. If the bank hadn't called us, we never would've known. You wonder how long it would've gone on."
Kirk Torgensen, Chief Deputy, Utah Attorney General's Office: "If you're a victim of identity theft, regardless of your age, you're going to end up spending countless hours and a whole bunch of time and money trying to correct that problem."
The Utah Attorney General's office will go online this month with a cyber solution to a growing crisis. It's called IRIS, a free one-stop shop for ID theft victims.
Kirk Torgensen: "The whole purpose for the database is to cut the time of the victim, to cut the misery for the victim."
You'll be able to file a police report on line, check the progress of the case, see steps to clear up your credit and link to free credit report sites.
As for the Lybbert's, Mom is still working to reclaim her toddler's identity. Step one: the man accused of stealing it is where he can't use it. Late today, Jose Tinoco's wife acknowledged he bought little Tyler's number and took out several loans, but, she says, he kept up with all the payments.
This is why you need to check your child's credit.
×
Related Links