Estimated read time: 2-3 minutes
This archived news story is available only for your personal, non-commercial use. Information in the story may be outdated or superseded by additional information. Reading or replaying the story in its archived form does not constitute a republication of the story.
Carole Mikita ReportingMembers of one family shared a unique experience today -- a private showing of art that is their legacy.
It's part of a new exhibit at BYU's Museum of Art.
Many westerners are familiar with the works of Minerva Teichert, who captured pioneers, stories from the scriptures and landscapes from this part of the country in stunning murals. Today her family members had a private tour.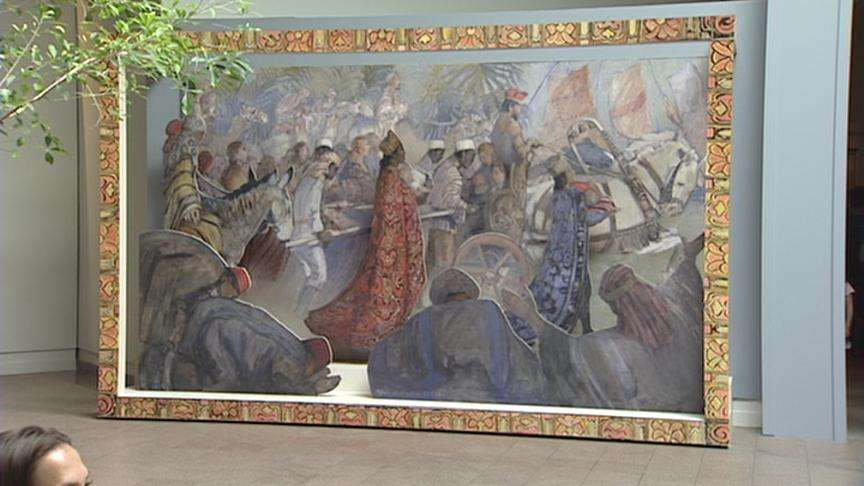 The sheer size of them strikes you first. Minerva Teichert captured the American West and her faith in painted murals that reflect theatrical pageants, a rich part of the culture in the early 1900s. Each one tells a story.
Hours on this day were reserved for her family to see this new exhibit. It was one legacy looking at another. Many of them remembered posing for her paintings. They knew that as much as she loved her work, she loved them more.
Minerva's son, John Teichert, recalls, "I used to sit on her lap, and she'd show me a lot of the books and paintings."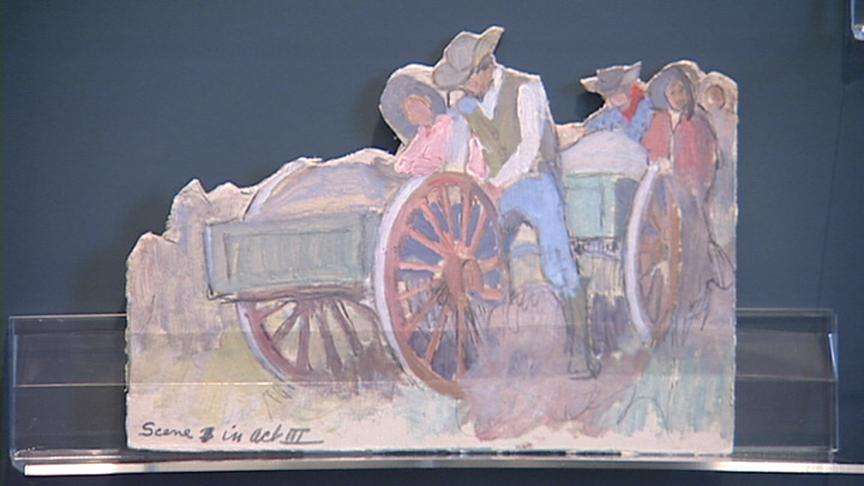 A painting titled "Carman" features Minerva's daughter and son-in-law.
Her daughter, Laurie Teichert Eastwood, says, "He walked in and she said, 'Hold out your hands.' And so she painted his hands and the rest of him."
Minerva Kohlhepp was born in Ogden in 1888 and was raised on an Idaho ranch. She was the first woman LDS Church leaders sent on an art mission, first to Chicago then New York City. Her creations cover what she saw, what she read, and what she believed.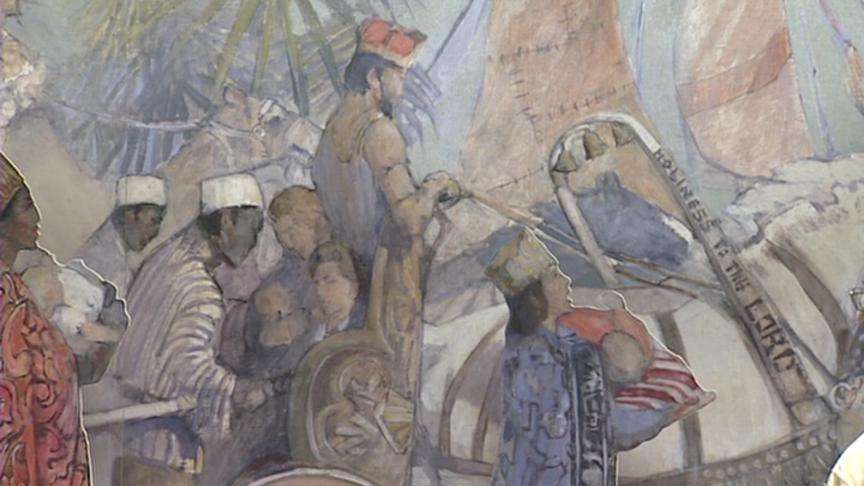 Marian Wardle is the exhibit curator and Minerva's granddaughter. "She did all of this while also raising five children and being a ranch wife," she said. "You know, it really is incredible that she did all of this work. I look back on it and think about her tremendous work ethic and think it's pretty incredible."
Known for her straightforward approach to life and art, she said the painting is done when the story is told. She believed they would leave a lasting impression.
John Teichert says, "She'd be pleased to realize that her prophecies were fulfilled that someday she'd be known."
She painted 400 murals and many other works. Forty-eight are together for the exhibit, "Minerva Teichert: Pageants in Paint." It will be at the BYU Museum of Art through May 26, 2008.
×
Most recent Utah stories