This archived news story is available only for your personal, non-commercial use. Information in the story may be outdated or superseded by additional information. Reading or replaying the story in its archived form does not constitute a republication of the story.
SALT LAKE CITY -- Across the nation, this is a day to remember fallen servicemen and servicewomen. People throughout Utah marked the Memorial Day holiday with special honors.
Every year, a Utah aviator is recognized for his or her heroic efforts and inducted into the Utah Aviation Hall of Fame. This year, that honor went to a Spanish Fork native.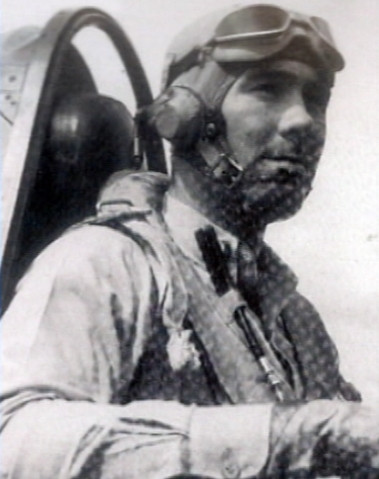 "He was a wise leader and a good man. He was there when our country needed him," said Van Twelves, who accepted the honor on behalf of his father, Lt. Wendell Van Twelves.
Lt. Twelves was a World War II U.S. Navy fighter pilot. He is credited with shooting 13 enemy aircraft and helping to sink a Japanese aircraft carrier.
"He stands right there among the bravest and the best of Utah's sons and daughters in the aviation field," said Jeremy Taylor, retired U.S. Navy rear admiral.
Lt. Twelves, who died 10 years ago, was the 25th person inducted into the Utah Aviation Hall of Fame.
People in other cities marked the day with similar tributes.
At Fort Douglas Monday morning, Sen. Orrin Hatch, R-Utah, awarded a long-awaited Purple Heart Award to surviving members of a Utah soldier's family. [CLICK HERE to read the entire story]
In Provo, an-hour long program ended with a 21-gun salute and the "Taps" bugle call. A similar service took place at the Hill Air Force Base Museum chapel.
And in Sandy, Larkin Mortuary held an event for Utah soldiers and decorated graves of veterans with small American flags.
A Memorial Day event in Salt Lake City provided a special holiday for those in need. The Salt Lake City Mission had a picnic at Pioneer Park. Participants received free food and clothes. Many of the people who showed up for the picnic are veterans.
Brad Jaques said, "We're really grateful for them. It's a day we want to serve them and honor them and give them the praise they deserve for doing their job."
Organizers expect to serve 2,000 meals at Pioneer Park today. They say they've seen a 40 percent increase in food served and clothing requests.
Email: syi@ksl.com.
×
Photos
Related Stories