Estimated read time: 2-3 minutes
This archived news story is available only for your personal, non-commercial use. Information in the story may be outdated or superseded by additional information. Reading or replaying the story in its archived form does not constitute a republication of the story.
Dina Freedman reportingNext time you feel too tired to keep your New Years' resolution to exercise more, just take a look at this group of athletes. You might find that extra motivation.
We were lucky enough to meet up with a special bunch of skiers who have been hitting the powder for more than 70 years!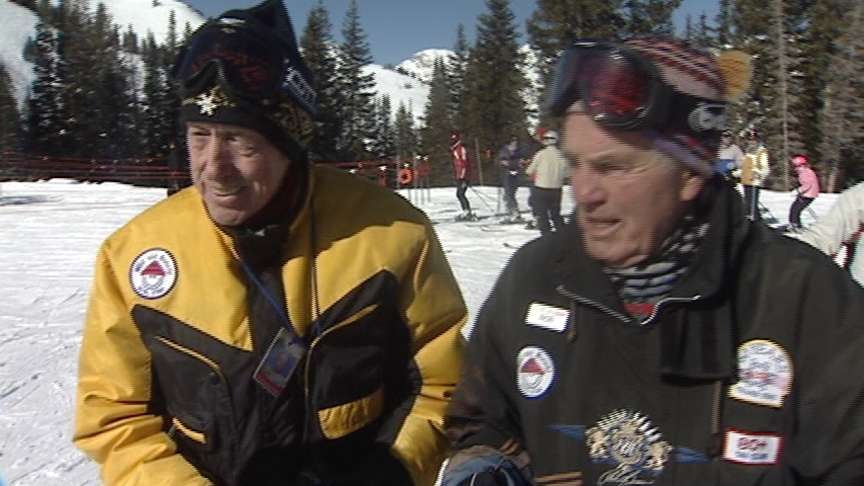 It looks like a group of people, having some coffee, hanging out. But these aren't your regular skiers. There's something that makes them very special.
Rush Spedden/ 89 Years Old: "I had my first pair of skis in 1926."
Meet the "Wild Old Bunch." They'll tell you they may look mild, but they're wild!
Rush Spedden: "A group of us started skiing a little before 1970 and we had a wonderful time."
Many of these guys and gals are octogenerians, skiers over 80 who love the outdoors too much to give it up.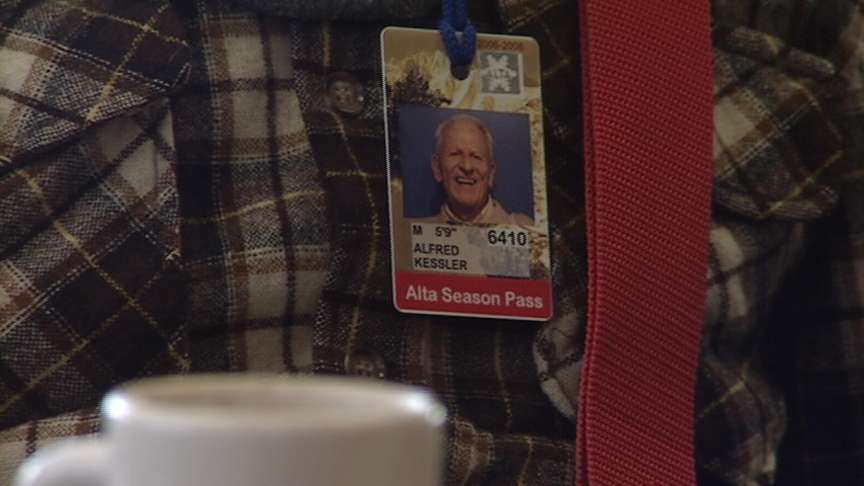 Alan Engen/ Alta Director of Skiing: "I think it's a healthy sport. They don't have to become dynamite racers or competitors to enjoy themselves. The important part is they get a little exercise and, like I say, enjoy the scenic environment we have here."
Paul Smith remembers when Alta's first lift went in around the late 1930's.
Paul Smith/ 83 Years Old: "We just skied on Rustlers and Collins, rope tows and t-bars. I remember very well the first lift in the winter of, I think '38 or '39, when that single chair came in. It was marvelous."
Al Kessler is the senior member of the group. At a spry 93, he still manages to ski with finesse.
Alfred Kessler/ 93 Years Old: "Gradually by skiing you work up stamina. Monday, Wednesday, Friday, if I can pull it off."
Even Rush, who started the group, hasn't let two artificial knees slow him down. With the help of some metal rods, he can ski as well as the rest of them.
Rush Spedden: "This rod goes in there and there's a bungee so taht as I go down, it stretches the bungee past, putting the weight from my hips down to my boots, saving my knees that much weight."
Connie Marshall: "These skiers have just found a way to stay outside and stay active. I think it gives them something to get up for."
Pat Cutting/ 75 Years Old: "You feel like you're in the mountains, in nature, and very often it's very quiet. Even if there are quite a few skiers around you, you find these little pockets of quiet and solitude. It's absolutely a wonderful feeling."
Bob Murdoch/ 81 Years Old: "If you want to stay young, then you ski every day, every year."
The Wild Old Bunch realizes there may be people who think it's time for them to put the skis away, but wouldn't say it out loud.
Alfred Kessler: "They don't say that. They wouldn't dare!"
These guys are great. Paul remembered that first lift. And in the summer, he rides his motorcycle across the country and Canada with his wife of over 60 years!
×
Most recent Utah stories