Estimated read time: 4-5 minutes
This archived news story is available only for your personal, non-commercial use. Information in the story may be outdated or superseded by additional information. Reading or replaying the story in its archived form does not constitute a republication of the story.
LAYTON -- My 5-year-old son has learned spiders are good for gardens and beetles aren't great, but worms are the very best.
"Daddy, don't kill that spider," he said. "Let's put it in the garden. It will eat the bad bugs."
I absolutely love gardening, and I am happily passing on my love to my children. There is a timeless, classic feeling to working together as a family to grow food from tiny seeds. Besides the happy feelings, gardening opens the doors for teaching about so many different areas, including photosynthesis, the water cycle, nutrition, soil health, insects and bugs, seasons and more.
To make it a great experience for all, here are 10 ideas for how to garden as a family: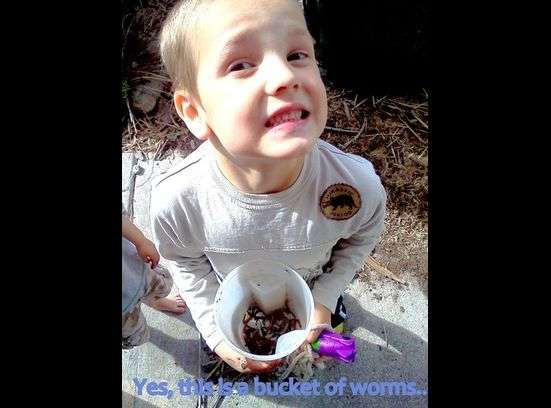 1. Get children their own real tools that are similar to yoursA spade just like daddy's will make working in the garden cool. After all, if daddy does it, it has to be cool, right? A pair of garden gloves make it so much easier to plunge into the dirt.
2. Allow kids to have a say in what you grow
Do they love squash or watermelon or perhaps cherry tomatoes? Plant whatever they love.
3. If they are old enough, designate a small corner plot for them to garden
It can be an individual plot or the "kids' corner." Let them choose what they want to grow and give them the responsibility to tend it. Perhaps it will flourish with lots of love or it will grow neglected. Either way, it's an excellent learning tool.
4. Teach small children which plants are weeds, and how to tell the difference between weeds and vegetables
Teach them how to pull up the whole weed roots and all. Be sure to show them the roots and explain why you have to get them out as well. Again, make sure the kids are well-versed in what the vegetables and fruits plants look like so your food doesn't become the victim of over-zealous weeding.
5. Give toddlers one seed at a time and let them plunge it into the soil
Let them use a small watering can to feed their seeds. They will delight in the dirt and the mud.
6. Take time to explain to children how and why you grow what you grow
Is your garden well-suited to grow egg plants? If you don't know, do your research as a family to find out. I had to explain to my 3-year-old why we couldn't plant a "peach plant." It was a sad but important realization for him.
7. Teens are not too cool or too old to help
They can run the tiller, which requires serious muscle. They can also plan the layouts, choose the proper plant foods or insect protection. Teens can easily be the "brains" behind the operation.
8. Make sure to have the kids help to maintain the garden once it's in the ground.
Make certain everyone shares in the weeding, pruning and harvesting. It will be so gratifying to enjoy your bounty as a family when you've worked all season long to bring it forth.
9. Grow patience along with the produce
Of course it would be faster and easier to do it all yourself. What job isn't harder with children in tow? But the benefits and memories of the family time will be immeasurable, if you can stand to work at the kids' pace. Teach your kids that the plants take time to mature, and they'll have to wait and continue to take care of the plants. The harvest comes last.
10. Measure your kids by the garden
Take a picture every year of the family by the garden at the height of the harvest. Every year you'll be able to see in which years which kid had a growth spurt in addition to seeing the years with good garden growth and years when it struggled. It will be incredible to see your family grow with the garden.
As summer approaches relish the slow pace of the heated days and the bright sun as it feeds your garden. Enjoy the time you have as a family to learn and grow your garden. It's a beautiful cycle.
Morgan Hagey lives and gardens in Layton among four little boys, a sweet husband and a dog. She blogs regularly at www.ingfamily.blogspot.com.
×
Related links