Estimated read time: 2-3 minutes
This archived news story is available only for your personal, non-commercial use. Information in the story may be outdated or superseded by additional information. Reading or replaying the story in its archived form does not constitute a republication of the story.
John Hollenhorst ReportingLife without utility bills. It sounds like a dream, but it's becoming a reality for a few modern-day pioneers. They're living "off the grid" without utility connections.
First, let's say off the grid is probably not a viable option for most people. Capital costs are high, and the payback can be many years in the future, if ever. But for those with special economic circumstances, or a strong environmental commitment, the future is here.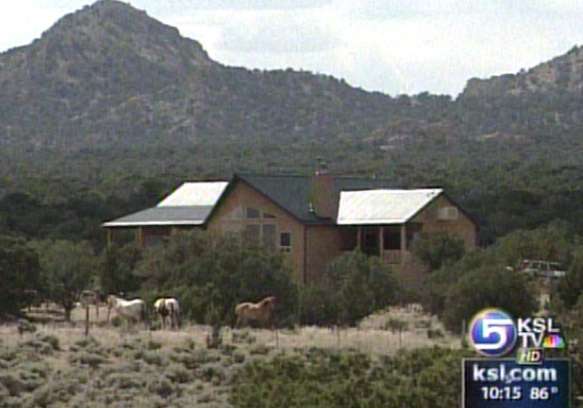 When Pete Thornton decided to build his dream house off the grid, it was a dollars and cents decision, not an environmental one. The nearest electrical connection was two miles away, outside Cedar City. "For the investment to bring power up here, it was actually cheaper to put in our own power system," he said.
The power company wanted $48,000, plus $100 a month extra to run an extension. So instead, Thornton plunked $25,000 into solar power.
He says, "It'll pay for itself. It might take 15 or 20 years."
And instead of complaining about the wind, he harnessed it. "It could blow all the time, and I enjoy it because I'm making power," he adds.
The electricity is stored in basement batteries. It provides plenty of power for the kids' video games and for Pete's father-in-law to watch "Andy Griffith."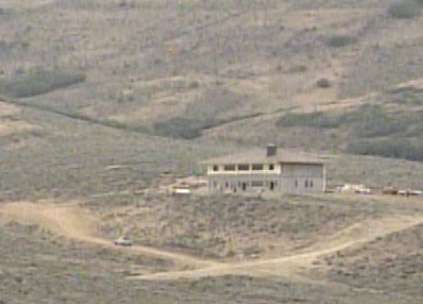 There's no connection to the gas company, either. The stove and furnace run on propane, the only ongoing energy expense. There's no water company because they have their own well.
Thornton says, "I think I spent most of my time reassuring my wife, my family, that it would be OK, we'd all be alright."
His wife, Sandi, needs to be connected. She runs a travel agency in the home. Their only utility connection is to the phone company for her FAX machine. "I love not having that bill come in every month for the power, the gas, the water because we're self-sufficient, so I love it," she says.
A huge house under construction near Park City carries the thinking several steps further. Brian Carsten, the builder, says, "It actually creates more energy than it uses. It's called a zero-energy-use house."
Brian Carsten is risking bankruptcy to build it. He's buying or building every energy-saving feature he can think of. There's solar power, of course, but also a backup generator to burn used oil from fast-food restaurants and a massive water tank hidden under the living room to store heat.
"What we're trying to build is a home that's 100 percent solar heatable and solar coolable," Carsten said.
Are these homes the wave of the future? The big-time utilities say off-the-grid homes will always be a tiny minority in Utah "because our electricity is very inexpensive," Dave Eskelsen, with Rocky Mountain Power, says.
Thornton, though, says, "I think it's the way the country should start turning, I really do."
Thornton says his economic decision eventually stirred strong feelings about protecting environmental resources. That idea is catching on with so-called "green" building techniques.
×
Related links
Most recent Utah stories