Estimated read time: 4-5 minutes
This archived news story is available only for your personal, non-commercial use. Information in the story may be outdated or superseded by additional information. Reading or replaying the story in its archived form does not constitute a republication of the story.
SALT LAKE CITY -- It's been four years since Sulejman Talovic, 18, opened fire at Trolley Square, killing five people and wounding four before he was killed by police.
---
People grieve in a lot of different ways. We just want to create a nice area where people can sit and reflect.
–Dawn Katter
---
By the time the shooting's fifth anniversary comes around, a memorial will be in place to honor the victims, according to the mall's manager. Mall officials have been working with the victims' families on a memorial concept that would include a fountain and reflecting pool in the plaza at the north end of Trolley Square, next to the new Whole Foods Market.
"People grieve in a lot of different ways," said property manager Dawn Katter, who carries her own painful memories of Feb. 12, 2007, having worked at the mall for 19 years. "We just want to create a nice area where people can sit and reflect."
She said she's not sure whether the memorial will bear the names of the victims. Some families prefer to remember their loved ones in private places of their choosing.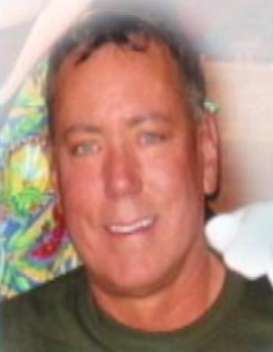 "We want to make sure we're making the best decision for everyone involved," Katter said.
Vickie Walker's husband, Jeff, was killed in the massacre, and her son A.J. was gravely wounded, suffering brain injuries that have made him relearn every skill he previously had.
"He had to learn to read and write," she said. "He actually had to learn to gain his equilibrium and walk again."
Since then, she's moved from South Jordan into a smaller home in Salt Lake City.
She said she thinks the memorial will be an appropriate tribute, not just for the victims' families but for the city as a whole, regardless of whether the names are displayed.
"It impacted the entire community," she said. "We're all aware of what happened there. It's not something you can sweep under the rug."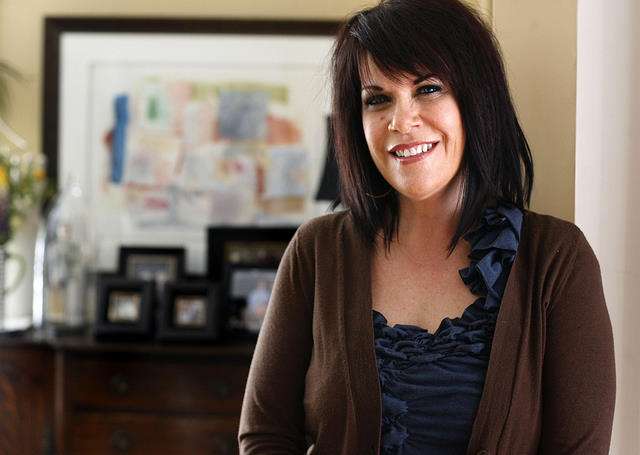 Walker said that while it was the worst day of her life, the bravery of first responders and the caring of the community also showed her "the very best of humanity." She and her son have gone to Trolley Square several times as part of a therapy to help them put the traumatic event behind them.
"Our main goal as a family is to try to be happy again," she said. "Our family wants others to know you do survive. You do come out the other side."
They have turned their grief into something positive by establishing a nonprofit organization, Circle the Wagons, to help other victims of violent crime. The idea for the organization, which works with the Salt Lake City Police Department, is to give victims and their families a "survival guide" immediately after a tragedy. The idea came to Walker after she faced the stark reality of having to make funeral arrangements for her husband.
"It was devastating that I didn't know how I could bury my husband in the manner that he so deserved," she said.
For some families, part of putting Trolley Square behind them has been pursuing legal avenues to gain some measure of justice.
---
It impacted the entire community. We're all aware of what happened there. It's not something you can sweep under the rug.
–Vickie Walker
---
A 3rd District judge will hear arguments Monday on a motion to throw out a wrongful death lawsuit against the pawn shop, Sportsman's Fast Cash, that sold the gun Talovic used to fatally shoot 15-year-old Kirsten Hinckley and seriously injure her mother, Carolyn Tuft.
Tuft's attorney, Mark Williams, and attorneys from the Brady Center to Prevent Gun Violence, say federal law prohibits the sale of pistol-grip guns like the one Talovic bought to anyone under 21.
At issue Monday will be whether the weapon fits the definition of a "shotgun," which would have made it legal for Talovic to buy. In a similar lawsuit by Trolley Square victim Stacy Hanson, a judge in Provo ruled Jan. 31 that the weapon was not a shotgun since it's not designed to rest against the shooter's shoulder, meaning the sale did violate federal law.
If the judge in Tuft's case rules the same way, essentially establishing negligence by the pawn shop, Williams said the suit would move on to another phase where damages and monetary compensation could be determined. He said Tuft still suffers from the injuries Talovic inflicted when he pressed the gun to her back and fired. The pellets left throughout her body, in internal organs and around her spine, continue to cause lead poisoning.
"She's a brave, strong person and struggles daily with pain and the restrictions she has now because of her wounds," Williams said. "It's very hard for her. It's had a devastating effect on her life."
E-mail: pkoepp@desnews.com
×
Related links
Related stories