Estimated read time: 2-3 minutes
This archived news story is available only for your personal, non-commercial use. Information in the story may be outdated or superseded by additional information. Reading or replaying the story in its archived form does not constitute a republication of the story.
SANDY -- The brand new 2011 automobiles of every model and shape are on display this weekend at the Utah International Auto Expo.
Chevrolet's Sue Lynn Sanchez has lines of people wanting to know more about one of the most talked-about cars of the year: the Chevy Volt. You plug it into the wall and it will go about 50 miles on a charge.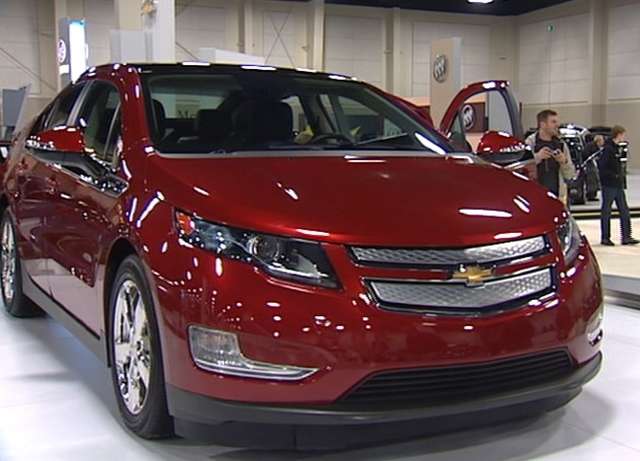 The Volt is available in six states right now, and not all auto shows get to display it; so this is a chance to get an up-close look.
The car is different than other electric-gasoline hybrids. Once you've depleted the batteries in the Volt, a gasoline-powered generator kicks in keeping the electricity flowing until you plug in again.
"In fact, total -- fully-charged battery and when the generator has a full tank of gas that generates electricity -- [you can travel] 379 miles," Sanchez said.
It could be another year or longer before the Volt is available in Utah.
Something else you notice about this year's show: it's bigger than last year, with more vehicles on the exhibit floor.
When the recession hit, some manufacturers pulled out of these shows. Now they're back.
"Most of them are back, so their presence is really nicely felt here. They're bringing in the biggest and best that they have, which are gorgeous cars," said Craig Bickmore, executive director of the New Car Dealers Association of Utah.
As usual, the auto expo allows people to dream a little bit. Brendon Mayberry did so as he climbed into a brand new Corvette.
"It's a great feeling. I really like it a lot," Mayberry said.
One other thing auto shows are now offering is a chance to take a test drive. Ford, Chevy and Chrysler have about a dozen models in the north parking lot, and many people are taking advantage.
The Utah International Auto Expo runs until 10 p.m. Friday night, 10 a.m. to 10 p.m. Saturday, and from 10 a.m. to 8 p.m. on Sunday and Monday.
E-mail: kmccord@ksl.com
×
Photos
Related links
Most recent Utah stories