Estimated read time: 2-3 minutes
This archived news story is available only for your personal, non-commercial use. Information in the story may be outdated or superseded by additional information. Reading or replaying the story in its archived form does not constitute a republication of the story.
Carole Mikita Reporting A million missionaries, from 1830 to today, have served somewhere in the world for The Church of Jesus Christ of Latter-day Saints.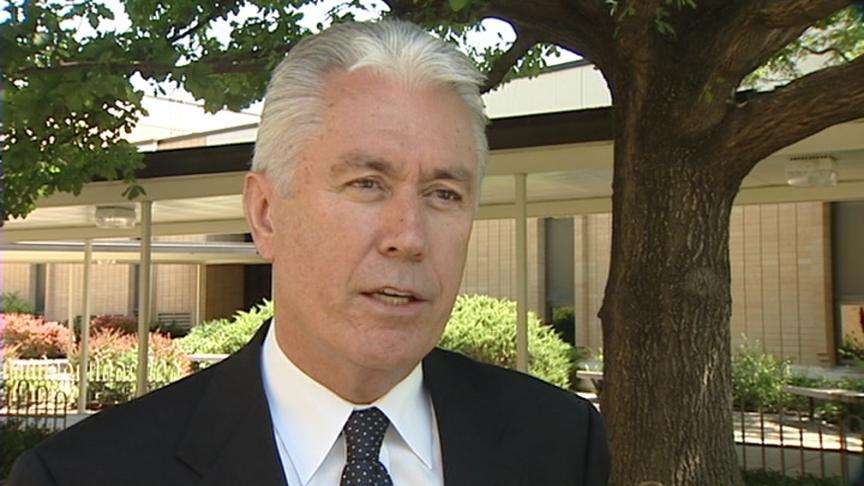 Church leaders say it is not possible for reporters to interview the one-millionth missionary because they don't really know who that is. They do, however, say they are certain they reached that milestone.
During a cultural celebration in Brazil, hundreds of young men and women in white shirts and name badges marched to a popular Latter-day Saint hymn. They represent a small group in an army that has reached a major milestone for this faith.
Elder M. Russell Ballard, of the Quorum of the Twelve Apostles, says, "We know we went past 1 million the first of June. We also knew there was no way in this world to determine who the one-millionth was, and somebody would like to pin that down, so, that's why we waited until the end of June to say we have passed one million missionaries."
Before they depart for assignments in 145 countries throughout the world, they receive language and cultural training. Men and women of all ages serve. Joseph and Gladys Sitati will supervise 72 young men and women in Nigeria. Joseph says, "This is a period of, shall I call it orientation, to help us to know the kind of things that we should focus on as we support the missionaries in the work that the lord has assigned them."
Elder Dieter F. Uchtdorf, of the Quorum of the Twelve Apostles, says, "I've seen it just a few weeks ago in Japan, and I've seen it in Germany, just a few weeks ago and Switzerland, that with the increasing interest, also through the public and through the media of the church, there are more interesting questions coming to the missionaries."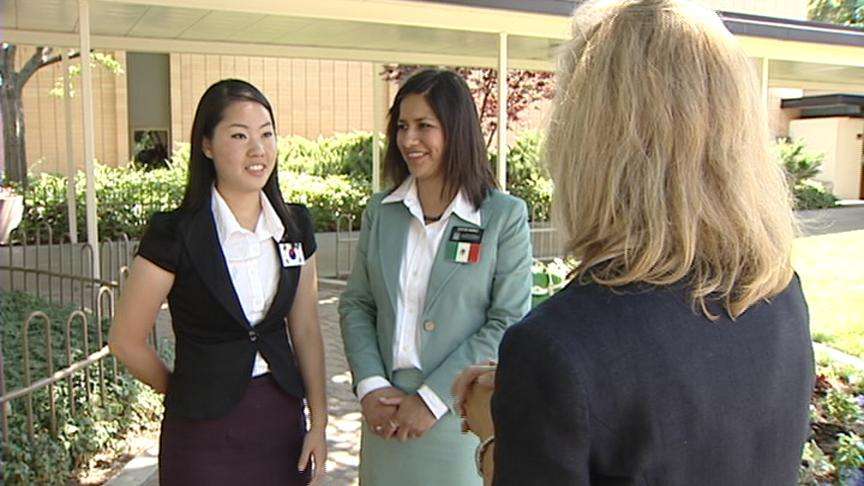 Sister Gazelem Munoz is a LDS missionary on Temple Square who tells KSL, "We see commonly those questions asked over and over, and we just explain them and it's normal for us to answer them. They are very simple and they are actually the same questions all over: Do we believe in Christ? Why we are called Mormons?"
Sister Munoz is from Mexico and Sister Cho from South Korea. They serve their missions on Temple Square, an assignment that surprised them both; but they say they get to use their native languages with so many tourists that visit there.
Two young men who are studying at the Missionary Training Center in Provo, today talked with a church leader who has come from where they are going, Japan. Elder Brandon Soelberg says, "It was really surprising, but my initial thought was wow, this is where I'm supposed to go." "I was really excited about the calling," says Elder Samuel Pelaquim. "I mean, learning a new language, going to a whole different country, whole different culture. I got really excited."
This faith is also marking another milestone. Church leaders announced today that membership has now reached 13-million worldwide.
×
Most recent Utah stories